Greek police has been very busy on Wednesday clashing against several groups of people representing several groups of interest. In the morning Greek police tried to hinder members of Popular Unity protesting foreclosures and electronic auctions from entering a notry's office conducting e-auctions.
PU leader and ex Syriza minister Panagiotis Lafazanis in trying to make a statement to be heard by every protester. He claimed police told the owner of a shop next to the protest to increase the music volume so that his statement was not heard.
Early in the afternoon, police clashed with Olympiakos FC fans in Piraeus, when they attempted to come close to a hotel where finance Minister Euclid Tsakalotos was scheduled to deliver a speech.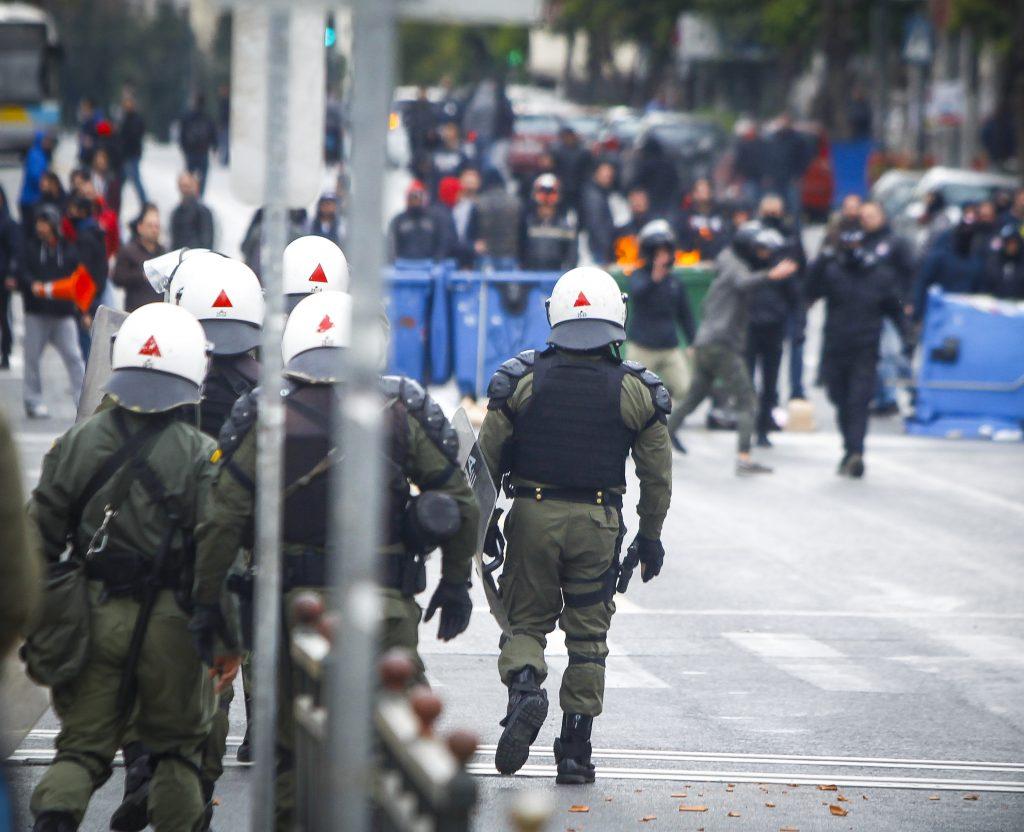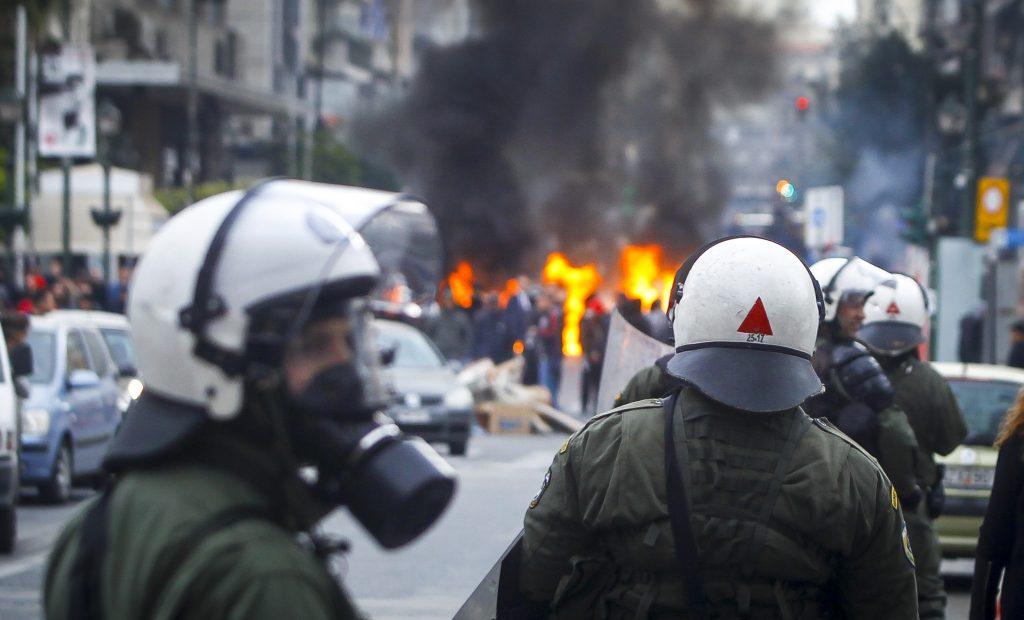 And early in the evening, police clashed with members of communist KKE union , PAME, who gather outside a hotel in Thessaloniki, where prime minister Alexis Tsipras is expected to deliver a speech.
Later in the evening, the communists and other leftist organizations tried again to break the police protection.