Eggs flew through the air and landed at riot police vehicles and furious anti-war protesters attempted to bring down the statue of  legendary US president Harry Truman near the American embassy in Athens on Monday. A group of protesters tried to cut the monument with chainsaws and bring it down with ropes.
Also some elderly generations involved, not just students….
Riot police intervened with batons and kicks against the protesters, and firing tear gas and sound flares to disperse the crowd.
Police went against protesters with brutality.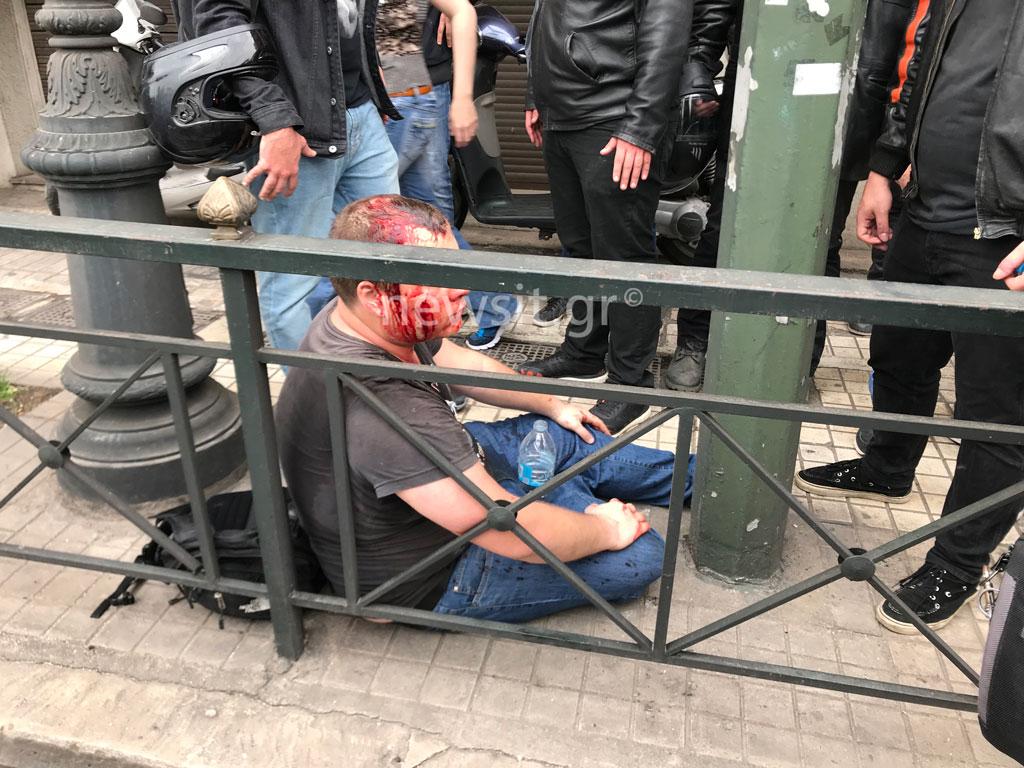 The protester was transferred to hospital after suffering a head injury.
A total of 6 protesters were taken to hospitals, with head injuries caused by police batons.
Police has detained two people, later formally arrested them..
University and high school students gathered in downtown Athens at noon and marched to the UK and the US diplomatic representations in the second demonstration against the strikes in Syria.
Protesters called on the Greek government to close the NATO basis in the country, "give the money for education instead to the North Atlantic Alliance and the slaughterhouses," as one of the main banners read.
Video: throwing eggs
In the anti-war protest on Saturday, demonstrators set a US flag on fire right outside the Embassy.
sources: ependitislive, tv stations, newsit.gr (more footage & picts), twitter