Greece's National Meteorological Service EMY issued a weather warning on the upcoming heat wave forecast to hit the country in the following days.
The warm gas masses off the coast of North Africa set moving towards Greece will cause a significant rise
temperature in the coming days in most of the country.
The areas that will be most affected will be the Ionian islands, the continental Greece. The highest temperatures will be recorded in the mainland in areas away from the coasts.
According to the first estimates from Thursday (24-06-2021) until on Sunday (27-06-2021) the maximum temperature values ​​will range from 38 to 41 degrees Celsius. Due to local conditions, temperatures will exceed 40° C in some areas.
It is pointed out that from Thursday to Sunday temperature will gradually rise and the minimum temperatures will be 25 degrees Celsius, in almost all parts of continental Greece.
Heat Wave forecast June 24-26, 2021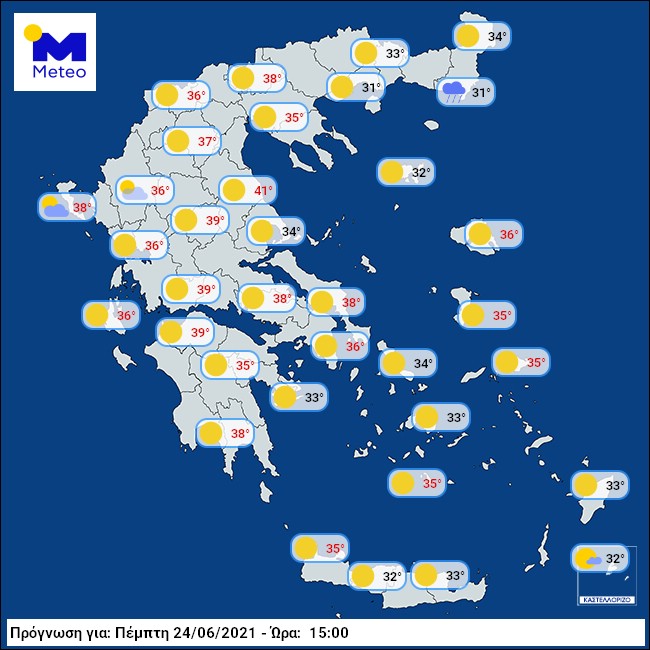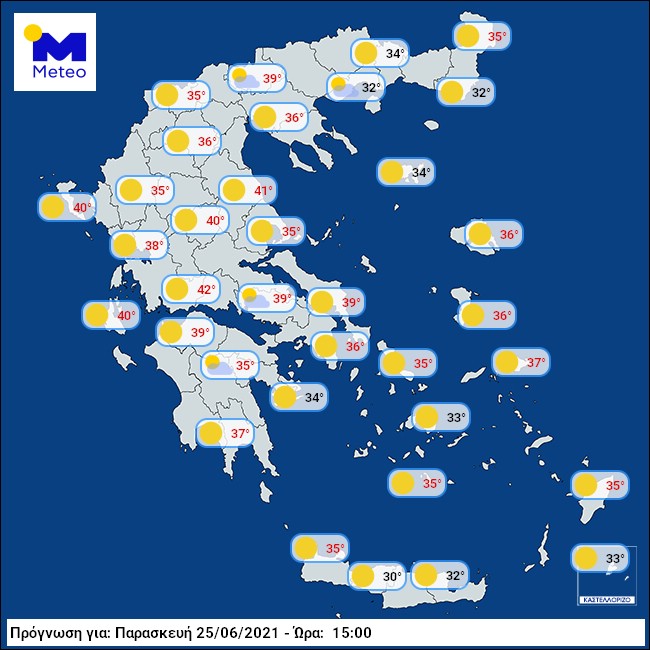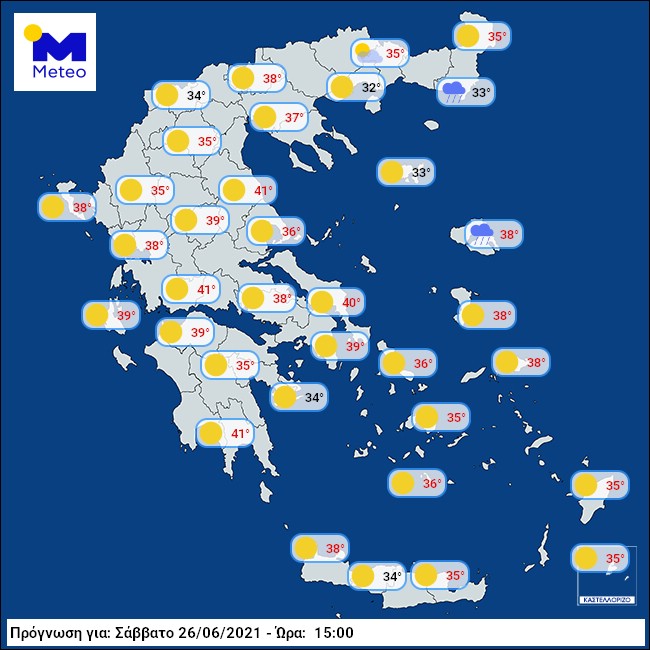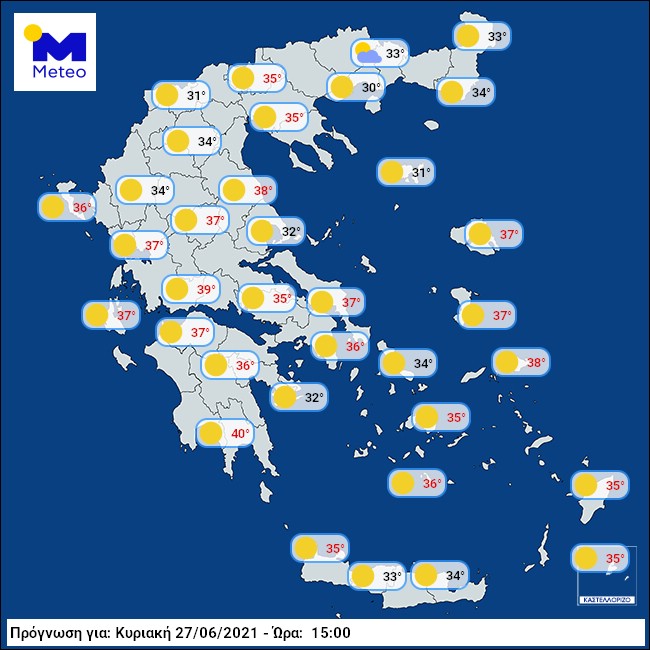 via meteo.gr
Specifically for Attica, EMY notes that maximum temperatures on Thursday and Friday, June 24-25, will reach 37° C, on Saturday and Sunday, June 26-27, 38°C. In coastal areas, maximum temperature will be 3 to 4 degrees lower.
According to the currently available forecast data, the heat will temporarily recede next Monday, June 28, 2021.