A major fire broke out again n North-West Athens at Thursday noon and residents of Ippokratio Politeia and Drosopigi were ordered to evacuate and leave their homes and businesses as soon as possible. A second text message via the European emergency number <11> was sent to residents in Kryoneri to seal chimneys, doors and windows to prevent sparks from entering inside homes.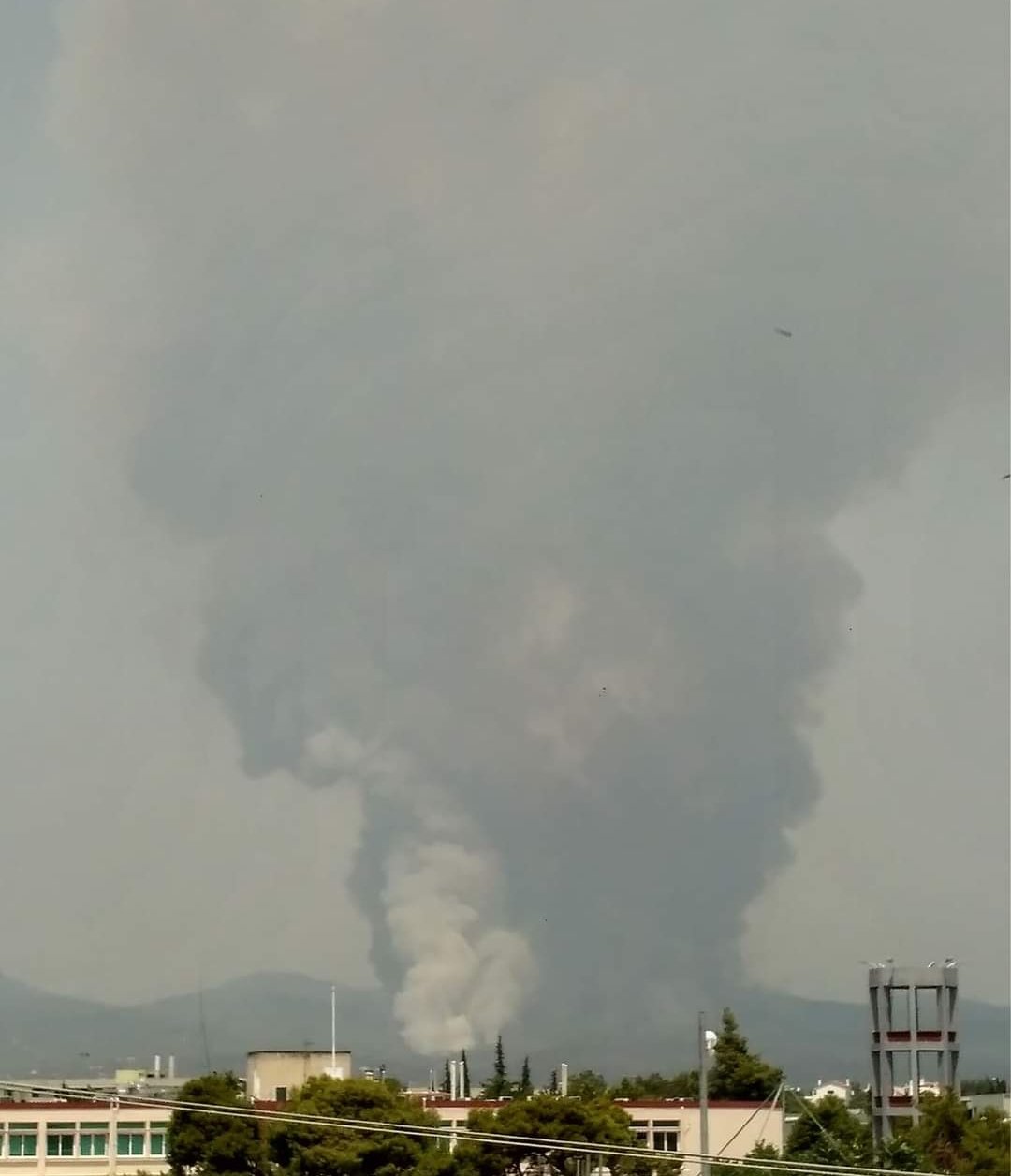 via meteoclub.gr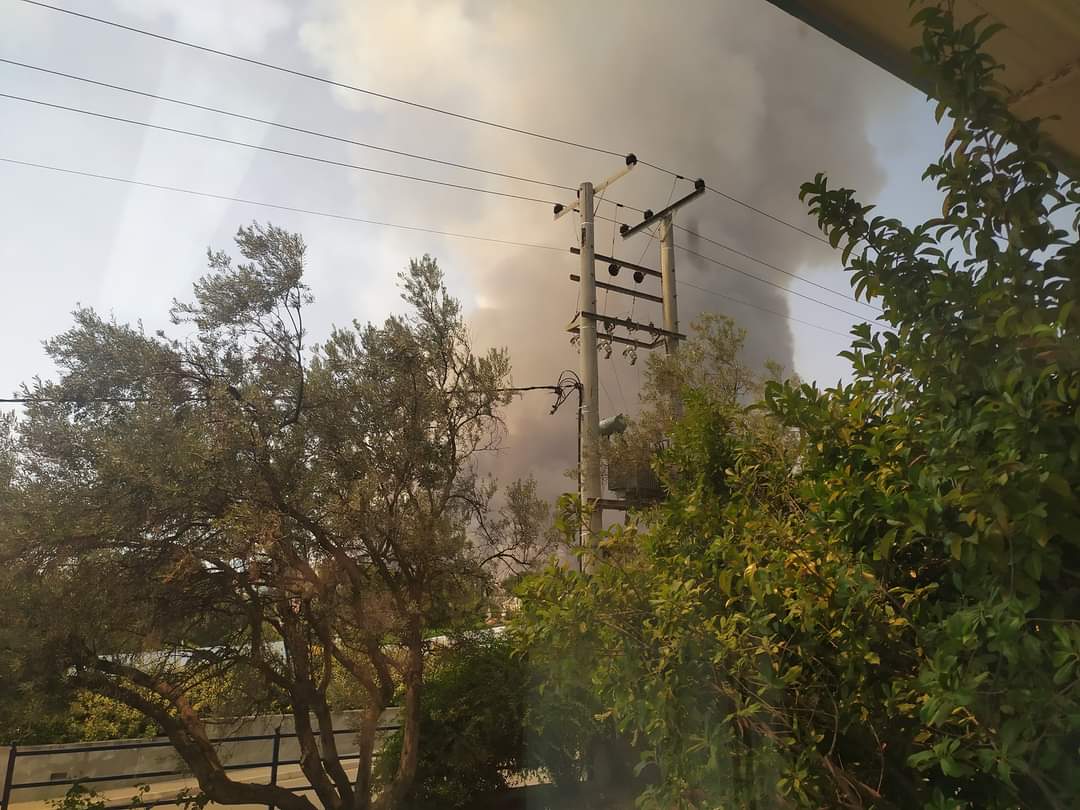 The fire broke out in three places again at 1:30 p.m. and again at the foothills of Mt Parnitha with the one near the Olympic Village to cause high concern.
The fires are burning parts of the forest that had not been burned in the fires of Tuesday so far, reported state news agency amna.
One water dropping helicopter was seen short time later.
#βαρυμπομπη #φωτια pic.twitter.com/T2lywf12NQ

— emily_strange (@emily_strange93) August 5, 2021
Police cars were ordered to help with evacuation but also cut traffic in several roads in the area.
Fire fighters are currently operating at the fire, assisted by one water dropping aircraft and five helicopters.
However, the blaze seem out of control and state broadcaster ERT said at 4:45 pm that it was nearing houses in Drosopygi.
Ποτέ επιτέλους θα σταματήσει αυτή η λαίλαπα ρε γαμώτη μου…#Πυρκαγια #φωτιες #βαρυμποπη #βαρυμπομπη pic.twitter.com/g8PqKlQwSx

— Zoumpos Thomas (@ZoumposThomas) August 5, 2021
According to ERT TV, only aerial mean can operate against the blaze as the forest is dense.
The ERT crew was on a anti-fire zone over Drosopigi together with one fire engine and some volunteers when the flames went high and all together started to run away.
Volunteer fire fighter Dimitris Strikos told ERT at 5:30 pm that the fire is out of control, one front was heading to Drosopigi and another to Krynoneri. He stressed that more aerial means are needed as soon as possible.
Ηeartbreaking scenes in Drosopigi live on TV:
το τερας που λεγεται ανθρωπος ειναι απολυτα συνυπευθυνος για αυτη τη καταντια
οταν ομως βλεπω ζωακια εκει γονατιζω#βαρυμπομπη #Πυρκαγια #φωτιες #ροβιες pic.twitter.com/QHcEkjmWOl

— Αντωνης (@akaloith) August 5, 2021
There are a lot of farms in the area.
Varibobi is still without power since Tuesday.
Prosecutor investigates
The Athens public prosecutors' office has launched a preliminary investigation into press reports, and a report filed by one lawyer, concerning the cause of the fire in Varybobi on Tuesday.
The public prosecutor will investigate whether the fire may have been caused by a Public Power Corporation (PPC) power transformer.
The lawyer filing the complaint also asked whether the lack of underground high-voltage cables within a populated urban area was compatible with public health and safety and whether a report by a television station on Wednesday, which said that fire-fighting aircraft could not drop water in many areas in Varybobi because of the presence of high voltage electricity pylons, was accurate.