Greece's National Meteorological Service (EMY) warns of weather deterioration with heavy rainfalls and thunderstorms, powerful winds reaching locally 9 Beaufort, temporary hail-falls and temperature drop.
According to the warning issued by EMY on Friday, the weather deterioration is forecast to strike Greece from the West on Sunday, Sept 5, and last until Tuesday, Sept 7, 2021.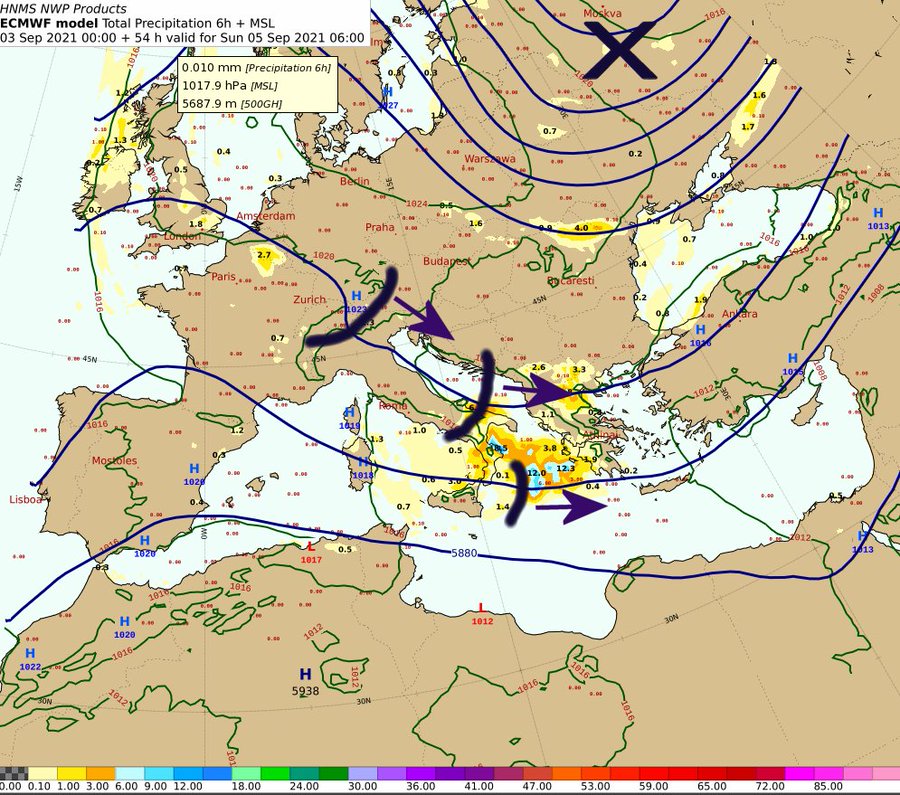 Main characteristics of the bad weather front are:
1. Locally heavy rains and thunderstorms, which will mainly affect the western, central and northern Greece, and will be accompanied by strong winds and temporary hail falls mainly in the north
2. The stormy North-North-East winds in the Aegean Sea on Monday and Tuesday, Sept 6-7,  with intensity 7 to 8 Beaufort and probably on Tuesday 9 Beaufort.
3. Noticeable drop in temperature by 5 to 6 degrees Celsius, in the west and north on Sunday and in other areas on Monday.
Weather Forecast analytically
Από την @EMY_HNMS θα εκδοθεί #Έκτακτο_Δελτίο με ισχύ από Κυριακή και θα αφορά τις ισχυρές βροχές και καταιγίδες , την πτώση της θερμοκρασίας κατά 4 με 6 βαθμούς τις πρώτες ημέρες της ερχόμενης εβδομάδας και την ενίσχυση των βορείων ανέμων
Δείτε τα προβλεπόμενα ύψη υετού pic.twitter.com/C7iKOfWFeH

— KolydasΤ (@KolydasT) September 3, 2021
Heavy rains and thunderstorms will occur from the morning hours of Sunday (05-09-2021) in the Ionian Islands and at noon in Epirus, Western and Central mainland, Western and gradually Eastern Peloponnese, Western and Central Macedonia and Thessaly.
The intense phenomena are expected to weaken from the evening hours of Sunday in the northwest.
In the morning hours of Monday (06-09-2021) the effects will be limited to the Southern Ionian Sea and the Western Peloponnese, where they are forecast to weaken from noon.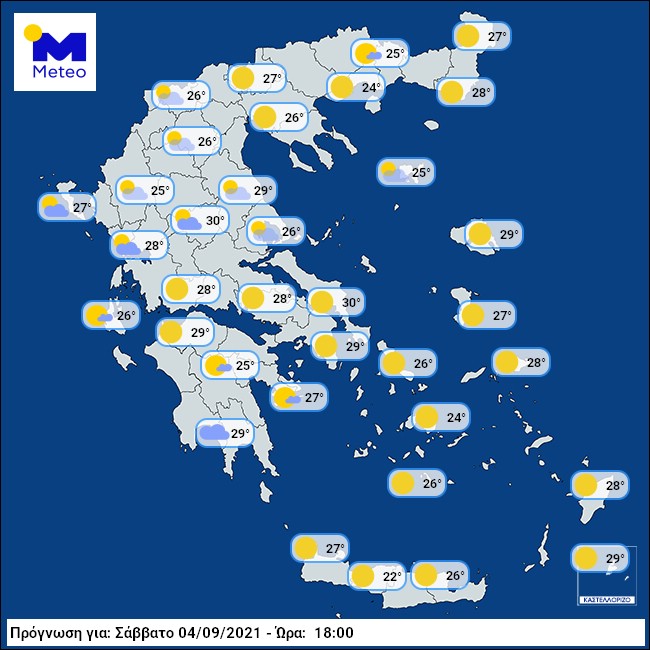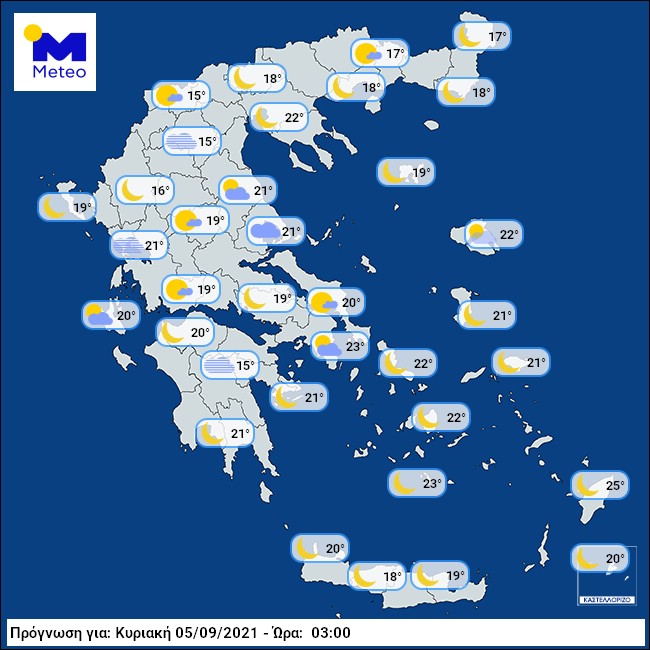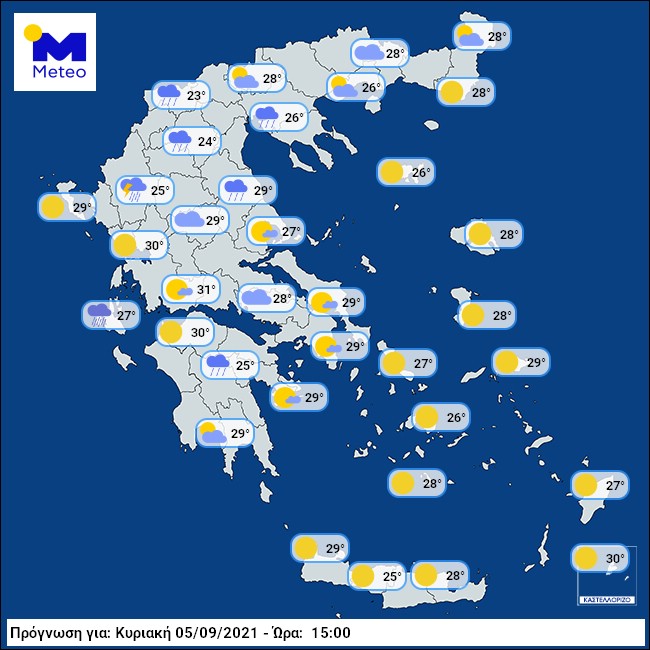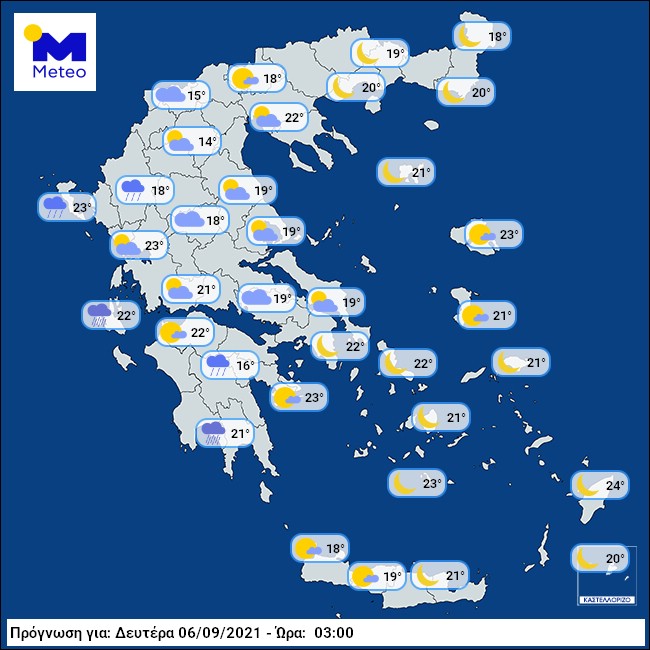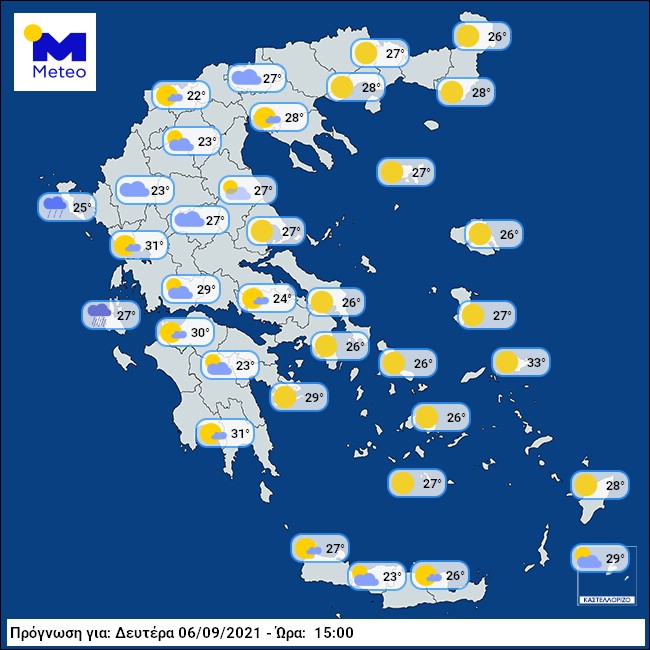 sources: emy, meteo