Greece's National Meteorological Service EMY issued a weather warning Wednesday noon, of heavy rainfalls and thunderstorms on September 8-9, 2021.
On Wednesday, particularly affected will be the northern Evia and the Sporades island group, but also Thessaly, eastern Central Greece, western Crete and possibly central Macedonia.
Thunderstorms are forecast to be intense in western Peloponnese.
Particularly high will be the volume of rain in northern Evia from the evening until the early morning hours of Thursday, forecast chief meteorologist at EMY, Thodoris Kolydas. Note that the majority of the forests in N.. Evia were burned down in the fires of August.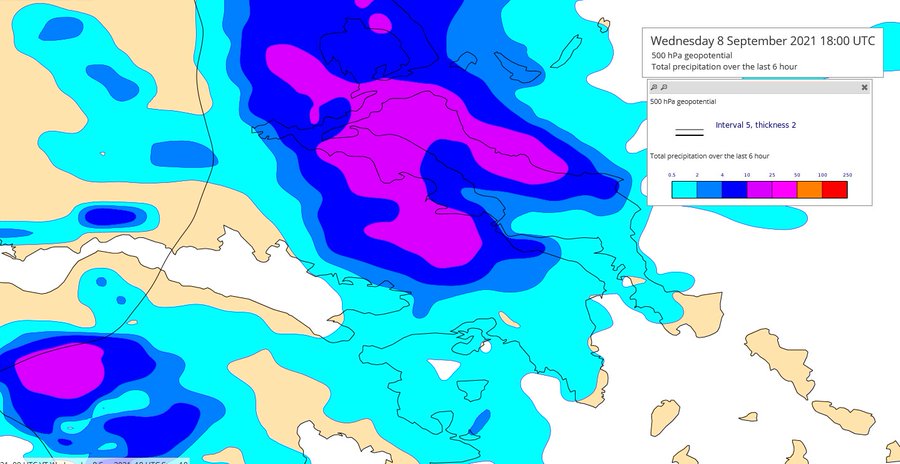 On Thursday, the weather report warns of heavy rainfalls and storms are forecast for the Sporades islands, central and north Evia, Thessaly, eastern Central Greece and the Peloponnese, western Crete and later in the evening in the northeastern islands in the Aegean Sea.
source: emy