Rainfalls on Saturday caused serious damages along the Agia Anna-Achladia-Kotsikia in northern Evia that was greatly destroyed during the forest fires in August. Dozens of flooded homes and businesses, broken infrastructure and landslides, and a new nightmare for the people who face anothe rmore disaster with the first rainfall of autumn.
Over 100 people were rescued from flooded homes in Agia Anna, state broadcaster ERT reported.
Storm front "Athena" hit the already wounded areas in the night from Saturday to Sunday bringing area causing massive damage, a few months after the large forest fires. Large volumes of water came down from the mountains as there are no longer trees and the burned soil cannot absorb them.
Roads have turned into rivers and were cut in two, with the asphalt ending up in the …sea.
According to Mantoudi Deputy Mayor Dimitris Skopelitis on Sunday morning, four residents have been trapped in their homes.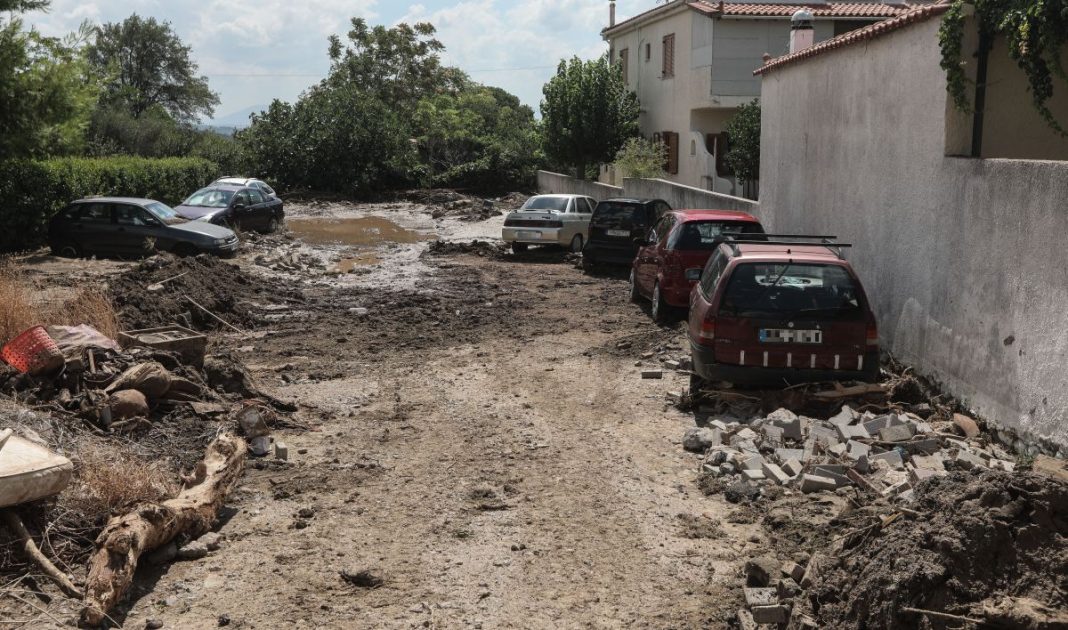 In Achladi and Agia Anna rivers and streams have overflowed flooding large areas, while the beach of Achladi was completely destroyed.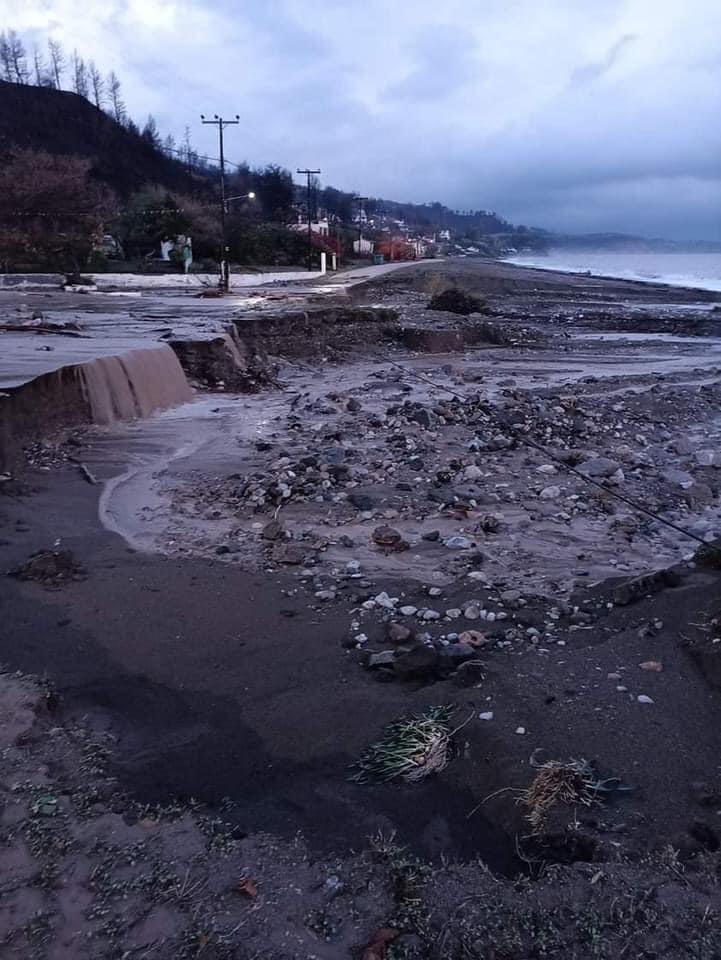 Connection to the outside world has been cut due to the infrastructure damages.
Agia Anna was flooded already on Saturday morning and the heavy rainfall form midnight to 2:30 Sunday morning gave the area the rest.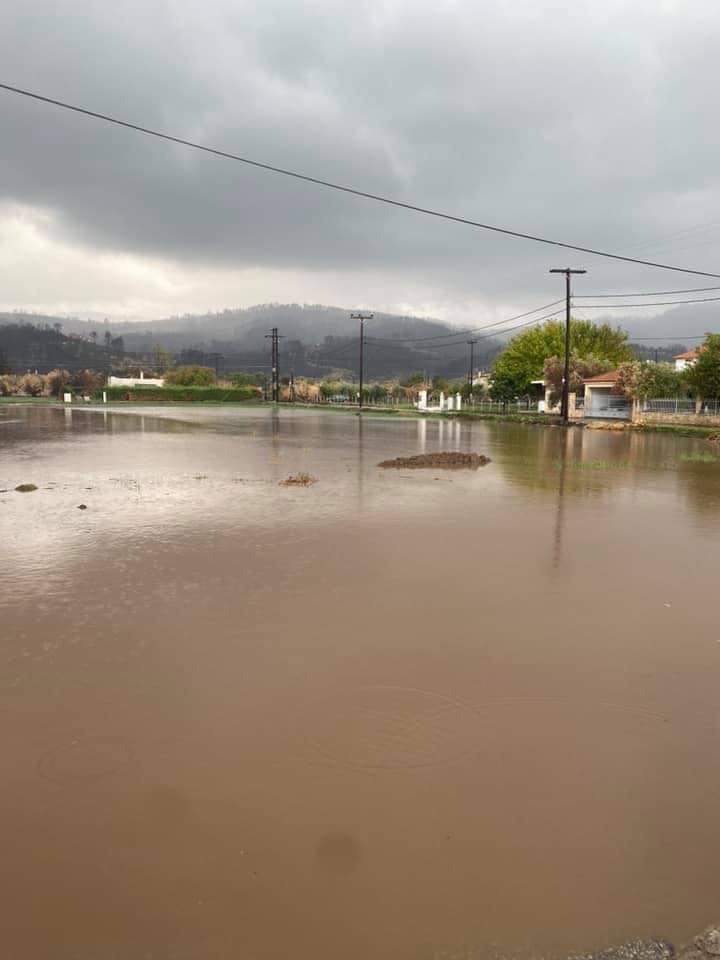 All these villages were largely burned down in summer and the anti-flooding works are being delayed.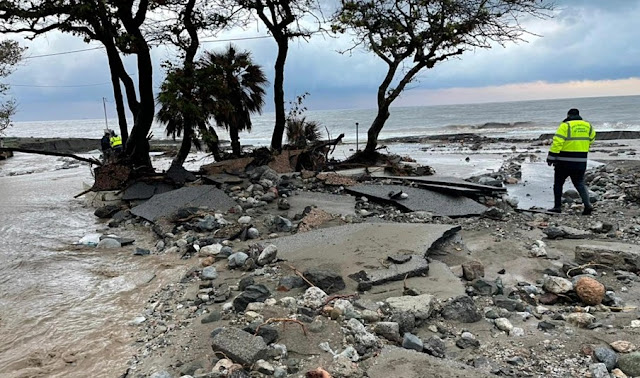 There hundreds of calls to the Fire Service to pump water out of homes and businesses, Mayor of Mantoudi Giorgos Tsapourniotis told Open TV.
Over 50,000 hectares of forest were burned down in August and the local communities had been crying for anti-flooding works right afterwards.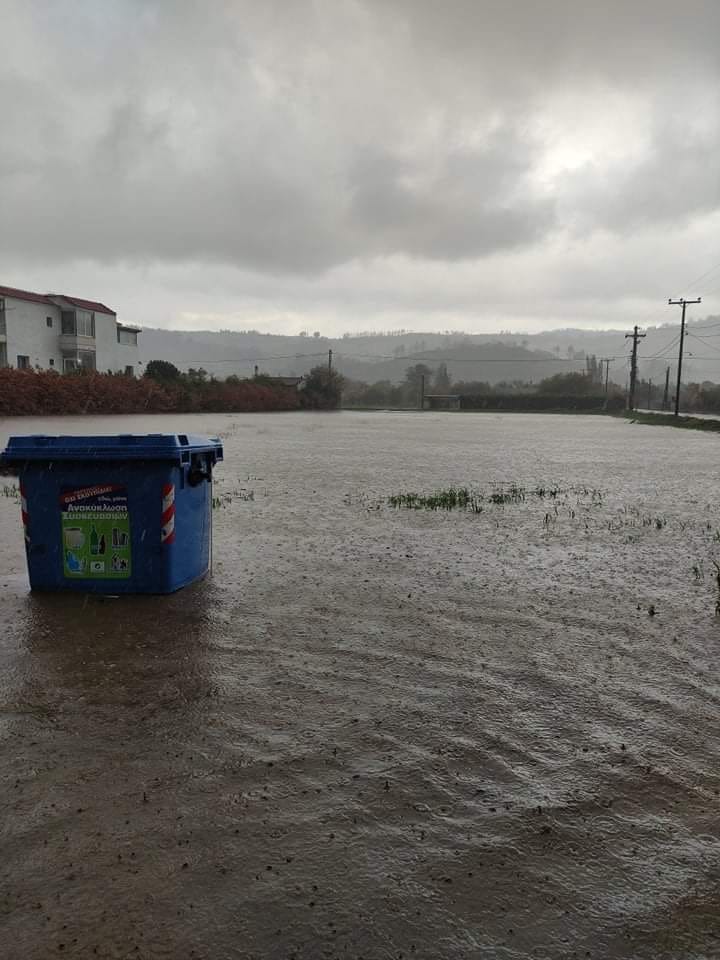 But the government sees no connection between the burned forest landscape and the floods. Speaking to Skai TV on Sunday morning, Deputy Interior Minister Stelios Petsas said that there is "no correlation between burned forest and floods in the sea" in Evia.
As more rainfalls are forecast in the region later on Sunday, the Civil Protection warns residents to avoid unnecessary movement and be cautious.
sources: evima.gr, eviathema.gr, libre.gr and others