National Meteorological Service (EMY) issued a weather warning on bad front named Carmel forecast to hit Greece and the broader south-east Mediterranean basin with dense snowfalls, heavy rainfalls and thunderstorms, gale-force wind of 9 Beaufort and high waves.
Carmel is coming from Russia and the weather deterioration will be particularly intense on Saturday and Sunday, December 18=19, 2021.
Snowfall is forecast especially in the Central and South Greece.
Video: Snowfall Forecast by the head of EMY Thodoris Kolydas
#Carmel it is https://t.co/AdMefxVEp2

— Keep Talking Greece (@keeptalkingGR) December 16, 2021
Weather Forecast Analytically
A. Heavy rainfalls and thunderstorms will affect
Saturday morning: the islands of the North and Eastern Aegean Sea
From Saturday morning until Sunday noon: the Sporades islands, Evia, East Thessaly, East Sterea
From Saturday afternoon until Sunday morning: East Peloponnese, the Cyclades islands locally
From Saturday afternoon until Monday morning: intense weather phenomena in North Crete.
B. Snowfall will initially occur on the mountains of the mainland and gradually also on Crete.
The snowfall will be denser on the mountains of Thessaly, eastern Sterea, Evia
and the eastern Peloponnese.
They will gradually affect also areas with lower altitude (indicative altitude 600-900m).
Gradual weakening is expected from Sunday noon.
C. Strong North-East winds in the Aegean Sea will be blowing with intensity of 7 and 8 Beaufort and from the evening hours of Saturday locally with  9 Beaufort.
Weather Forecast Maps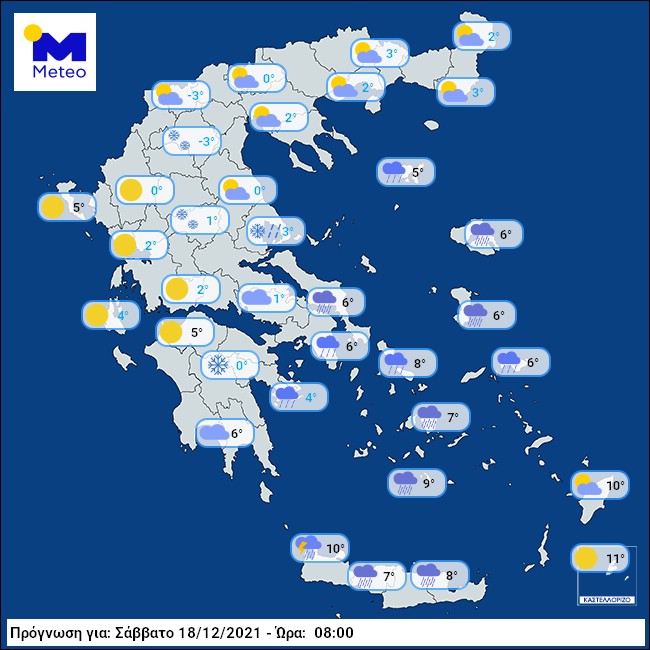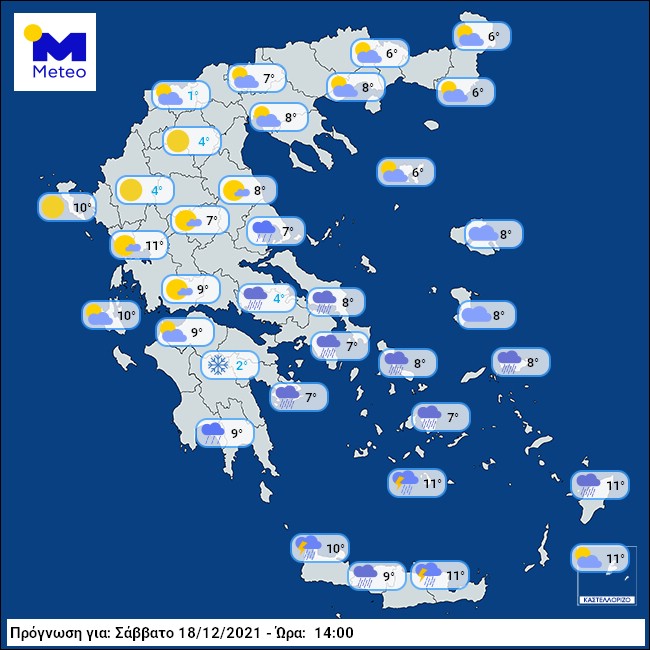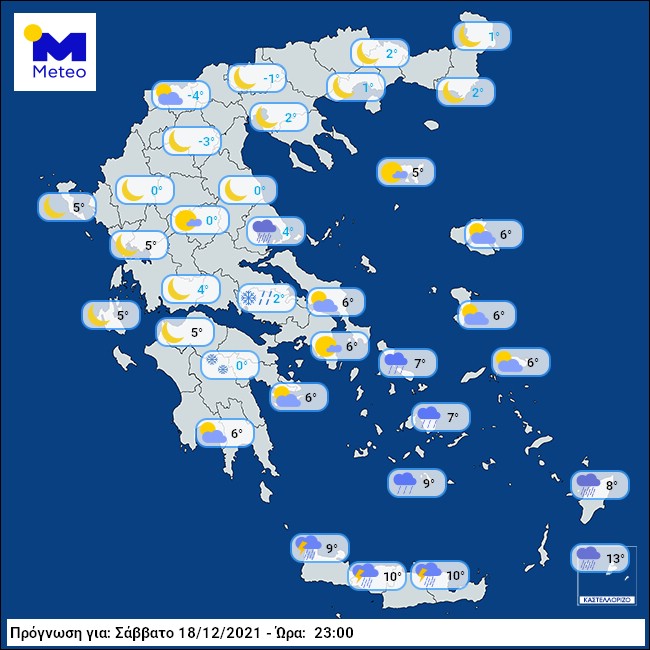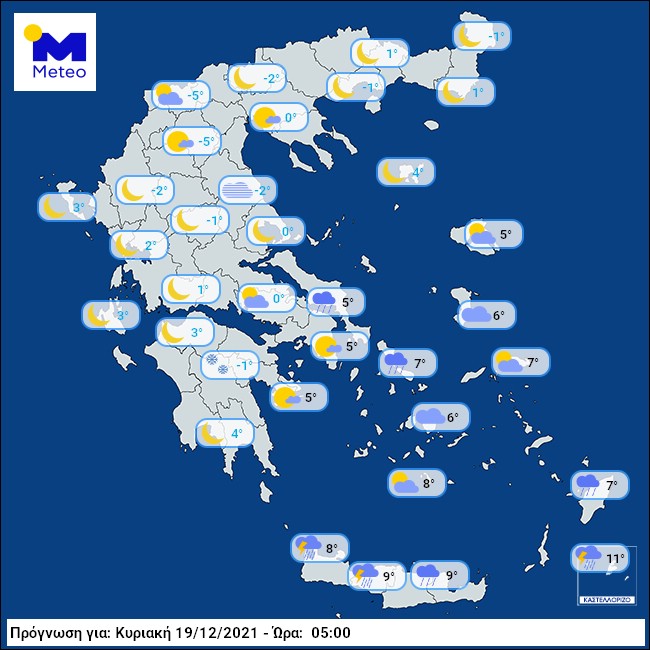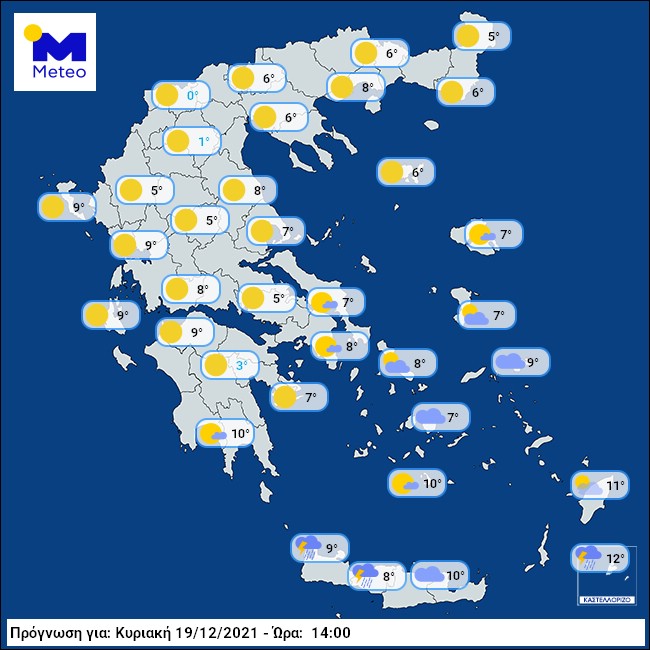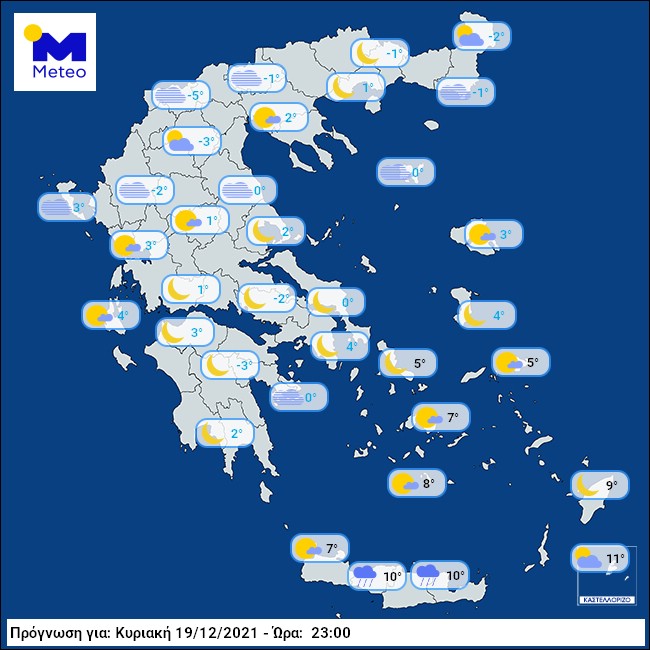 According to EMY, the name "Carmel" was agreed by the meteorological services of Greece, Cyprus and Israel.