Thousands of people marched to the Greek Parliament demanding the end of gender-based violence and sexism as well as the recognition of term "femicide" as legal term. The protesters marched through downtown Athens on the occasion of the International Women's Day chanting slogans supporting women but also against the war in Ukraine.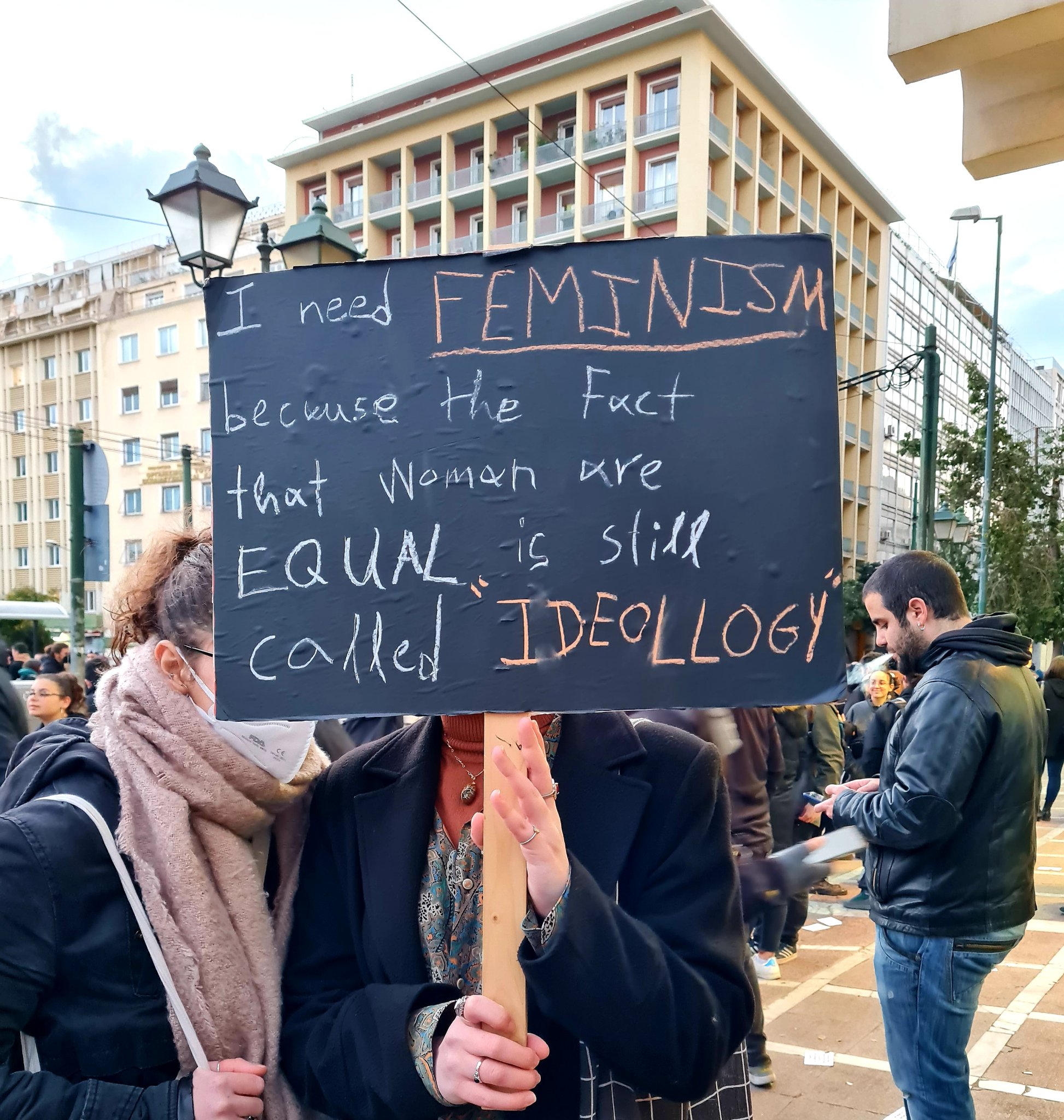 Among the participants were several organizations including the Greek Women's Federation, students and migrants associations, the union umbrella of civil servants union ADEDY, and labor unions of the private sector. the center of Labor unions.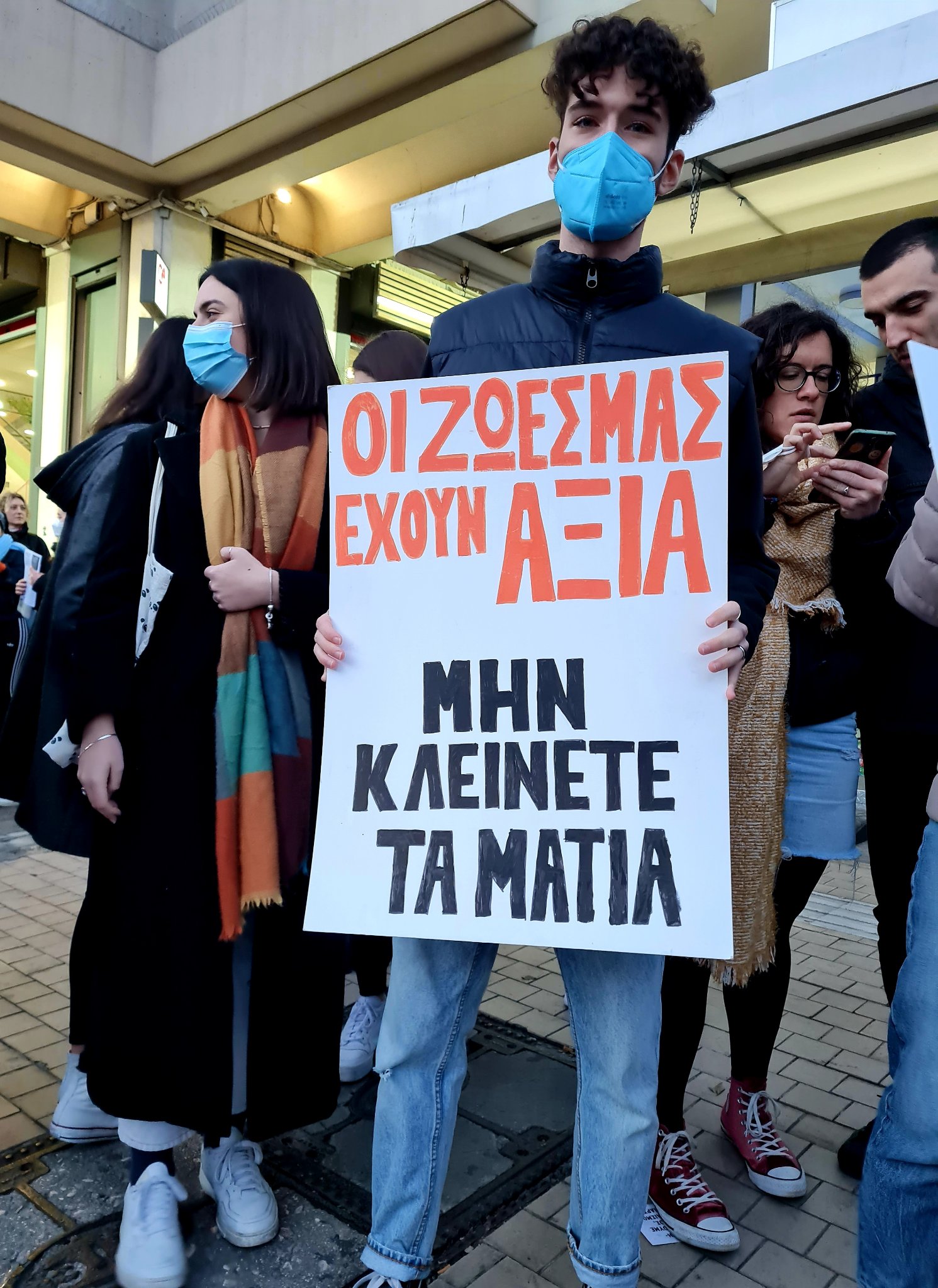 "Our lives have worth. Don't close your eyes."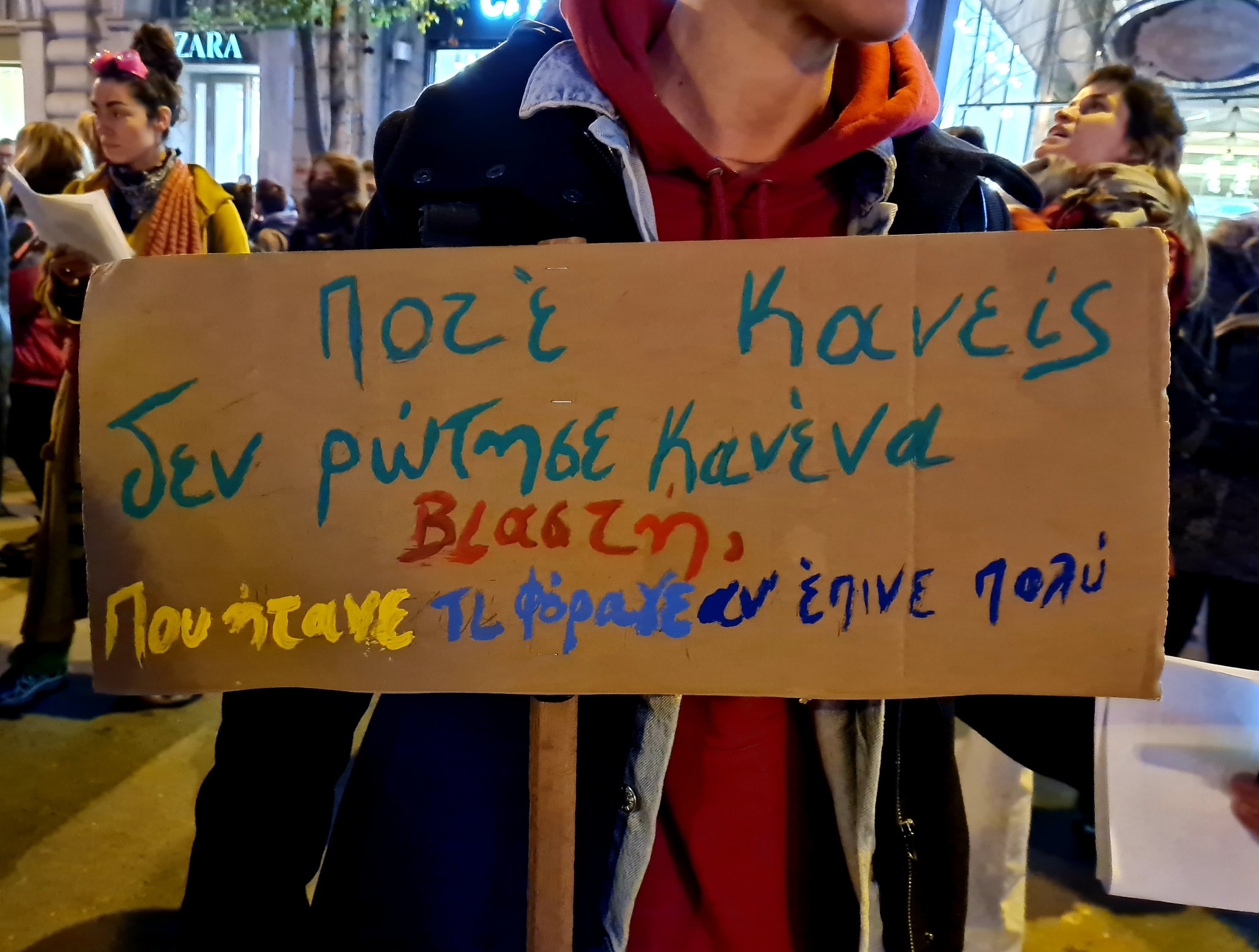 "Never ever someone asked a rapist where he was , what he wore, if he drank too much"
Present at the march on Women's Day were also representatives of the organization "Ukrainian Women in Greece"  who marched holding yellow carnations and met with great applause.
In Thessaloniki, the municipality organized an event against all forms of violence against women. Participants arranged women's shoes on the floor, a symbol against femicide.
Violence against women is top of the society's agenda as the country has been experiencing an increase of  incidents against women with some of them ending deadly.
*Athens pictures and thumbnail via @ChristosXanthakis
"Τhey planted in us fear, but wings grew."