Greece's authorities updated on Thursday the COVID-MAP after two weeks, and the majority of regional units on the mainland remains in highest infection level, the "deep red."
At the same time, the positivity rate has increased in many regions and the epidemiologists' committee advising the Health Ministry says that the current pandemic measures will remain in force until the end of April.
COVID-MAP UPDATED on March 22, 2022 (published on March 31)
Interactive COVID-MAP in English here
At the Live Briefing on Thursday, member of the Epidemiologists Committee Vana Papaevangelou said that measures to fight the coronavirus pandemic should not be lifted before the end of April.
She added that most infections (77%) were related to the coronavirus strain O2. Overall in the past week there was a 15% rise in admissions to Covid-only beds and a slight drop in intubations and deaths.
Stressing that "we are close to the peak of the Omicron 2 pandemic wave," Papaevangelou said that there are currently 3,500 Covid-patients in hospitals and a slight increase of intubations in Attica and southern Greece.
"Active infection cases reach 176,000 in Attica," she said adding that the media age of the infected is 41 years old.
For all the above reasons, there can be no lifting of the measures until end of April," Papaevangelou reportedly underlined.
According to recent data by the national health organization EODY, infection remain over 20,000 on a daily basis and the positivity rate in 29 areas is higher as 4%, a rate health experts have set as a benchmark.
The highest rate is with 10.13% on Ikaria, followed by Syros (7.17%), Tinos (6.84%), Lakonia (5.77%) and Paros (5.34%).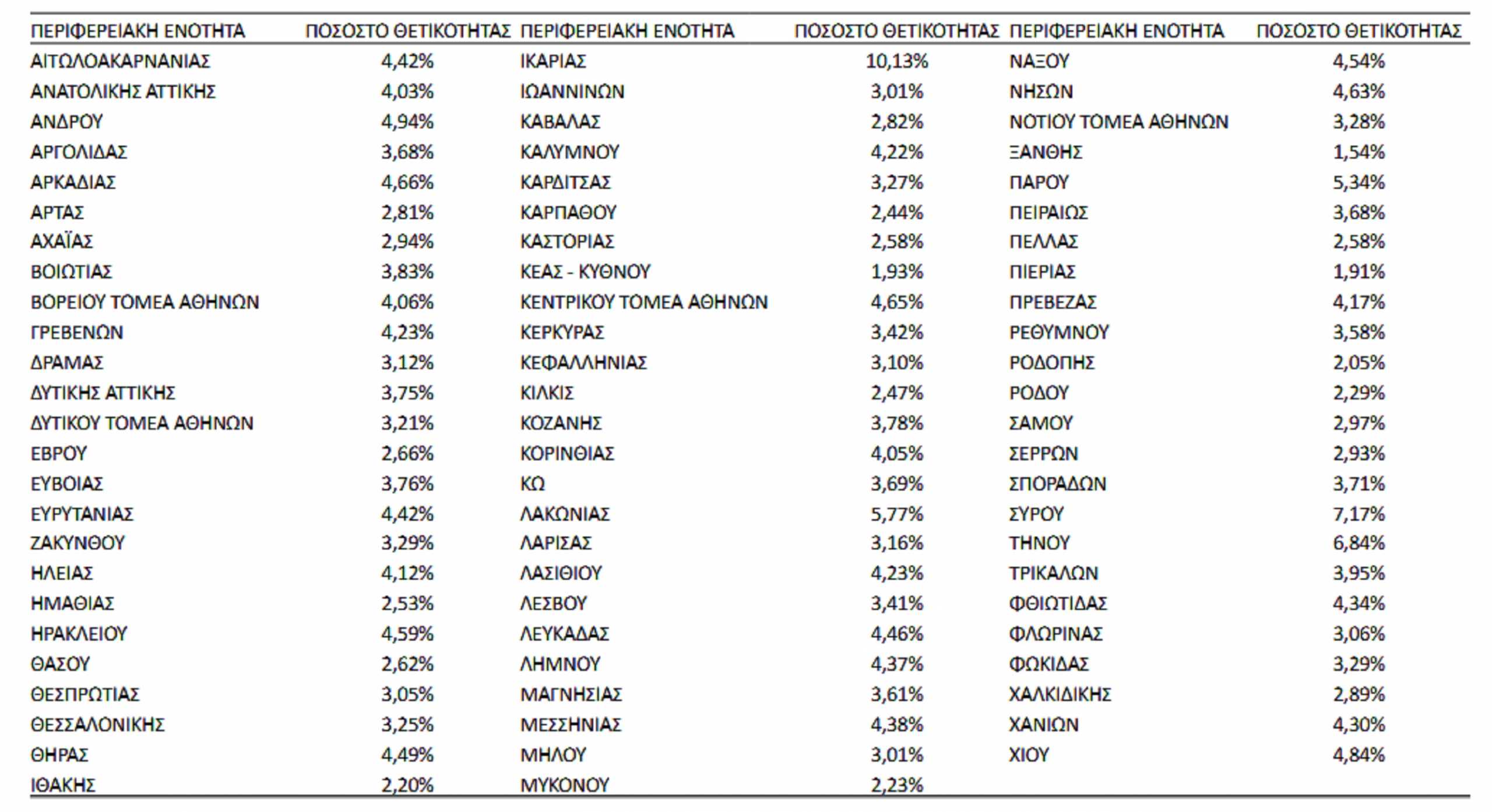 According to EODY COVID-bulletin on Thursday, 21,099 coronavirus cases and 51 deaths have been recorded in the past 24 hours. Number of intubated Covid-patients in hospitals increased to 355 (+7).
Positivity rate at 7.9% by 22,497 PCR and 244,517 RAPID tests in past 24 hours across the country.

More information about coronavirus in Greece and measures the government plans to lift here on KTG.