Greece's National Meteorological Service EMY warns of weather deterioration with locally strong rainfalls and thunderstorms that will most possible be accompanied with hailfalls.
The weather warning issued for Sunday, May 29, 2020, comes after a mini heatwave</strong> with temperatures up to 38 degrees Celsius during the week that ends on Saturday.
Σας ενημερώνουμε ότι σε λίγο θα εκδοθεί #έκτακτο δελτίο για ισχυρές βροχές την Κυριακή στα νησιά του Ιονίου, στη δυτική Στερεά, την Ήπειρο τη δυτική και κεντρική Μακεδονία τη ΒΔ Πελοπόννησο και πιθανώς στη Θεσσαλία. @GSCP_GR @EMY_HNMS @News247gr @Starchannelnew1 pic.twitter.com/jBW1EOqW2Q

— Theodoros Kolydas (@KolydasT) May 28, 2022
The weather deterioration will mostly affect western, central and northern Greece.
Temperature is expected to drop by 4 to 6 degrees Celsius.
EMY Warning and regions affected
a) in the pre-noon hours: Ionian islands, western Sterea, Epirus, western Macedonia
b) after noon time: central Macedonia, north-western Peloponnese and possibly also Thessaly.
According to EMY, the weather phenomena were forecast to weaken as of the evening hours of Sunday.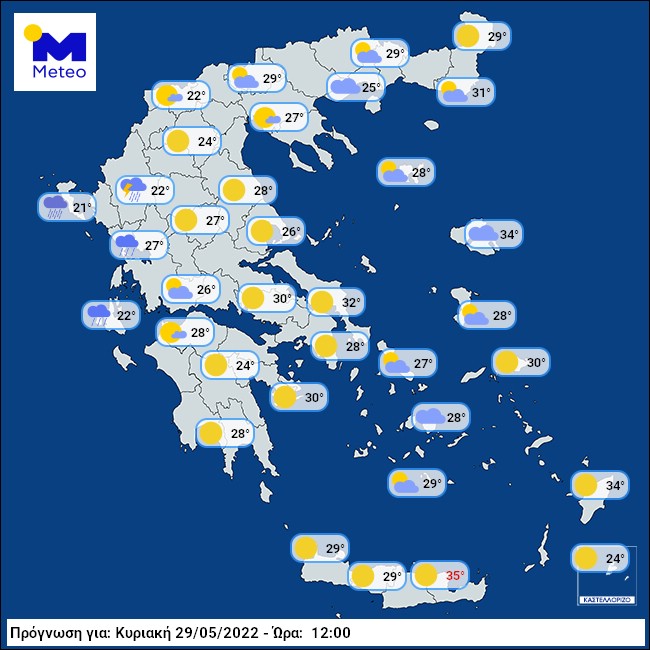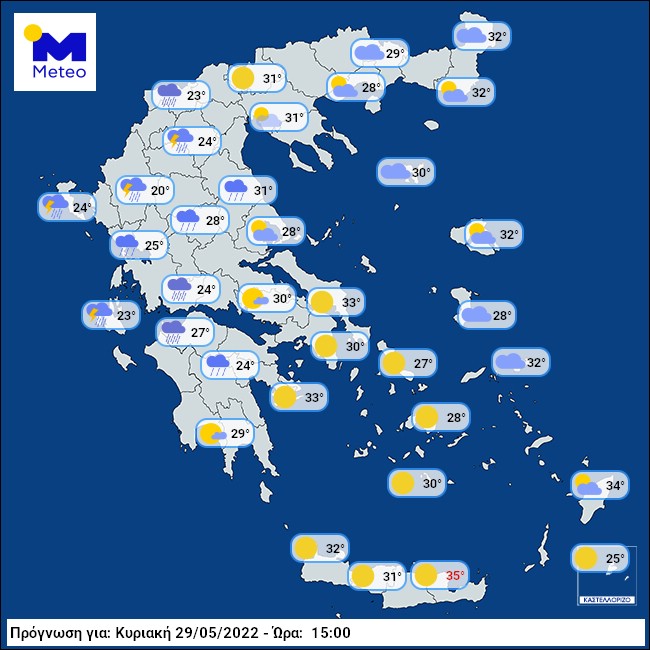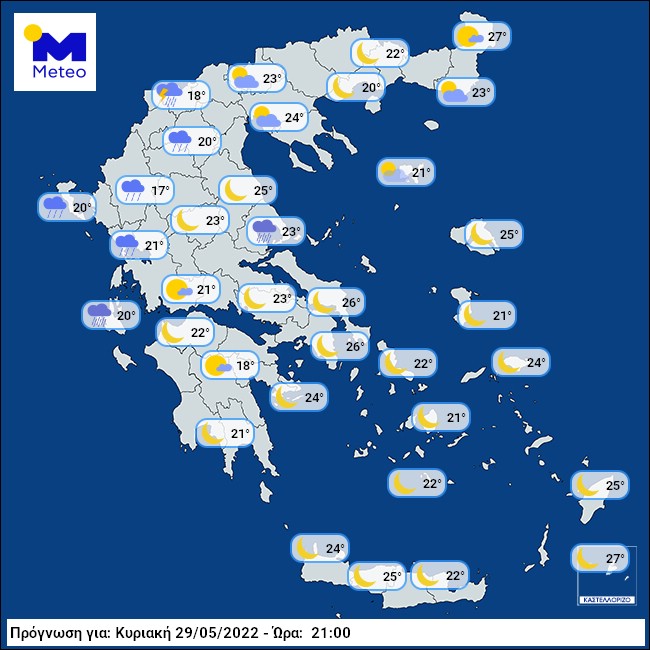 maps via meteo.gr