An earthquake shook the island of Rhodes with a magnidute of 4.7 on the Richter scale at 6:48 early Friday evening.
The earthquake epicenter was located in the sea areas 16 km West-South-West of Katavia and its focal depth was 17.5 km.
The tremor was felt in the south of the island of Rhodes and in neighboring Halki.
No injuries or material damages have been reported.
Head of the Greek Earthquake Planning and Protection Organization Efthimios Lekkas told news website newsit.gr that the earthquake occurred on the fault line in the area west of Rhodes, between the islands of Halki and Karpathos.
The specific fault line has direction from North to the South, Lekkas said.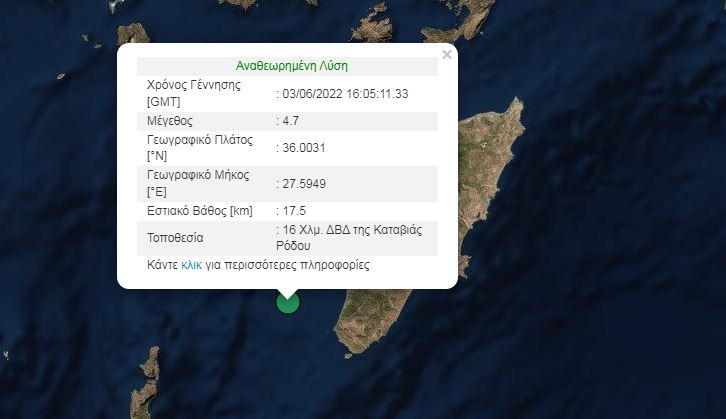 He stressed that there is no reason of concern and added that seismologists are closing monitoring the phenomenon.
*thumbnail picture via @LastQuake