Unseasonably high temperatures were recorded at midday Thursday, June 23,  in several regions in Greece as the first heatwave of the year hit the country. Thessaly and eastern Central Greece were the areas most affected by the heatwave recording up to 42.1 degrees Celsius.
According to the National Observatory of Athens service network meteo.gr temperatures over 40 degrees Celsius were recorded in 18 locations.
The highest one was registered at Lefkochori in Fthiotida prefecture, in central Greece, with at 42.1°C.
Kopaida,recorded 41.6°C, Platanoulia in Larissa 41.3°C, Livadia (Viotia) and Agia Triada (Fthiotida) 41.1°C.
A class lower but still over 40 degrees Celsius were Larissa with 40.9°C, Psachna on Evia with 40.8°C and Amfissa with 40.7°C.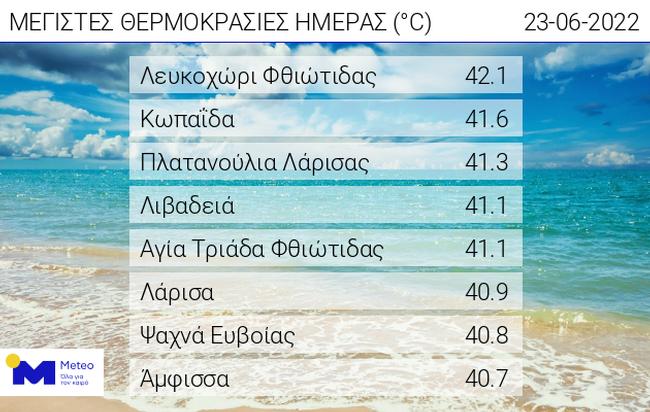 In Eastern Macedonia and in Thrace, NE Greece, temperatures were lower than the rest of the country because of cold air fronts, clouds, and rain in those regions.
I was "lucky" to be in downtown Athens at 3 p.m. Thursday, where temperature was nice 39°C with high humidity.
Meteorologists have forecast that the peak of the heatwave would be Thursday, June 23, and that temperatures would drop as of Friday, June 24, 2022.
Forecast June 24-27, 2022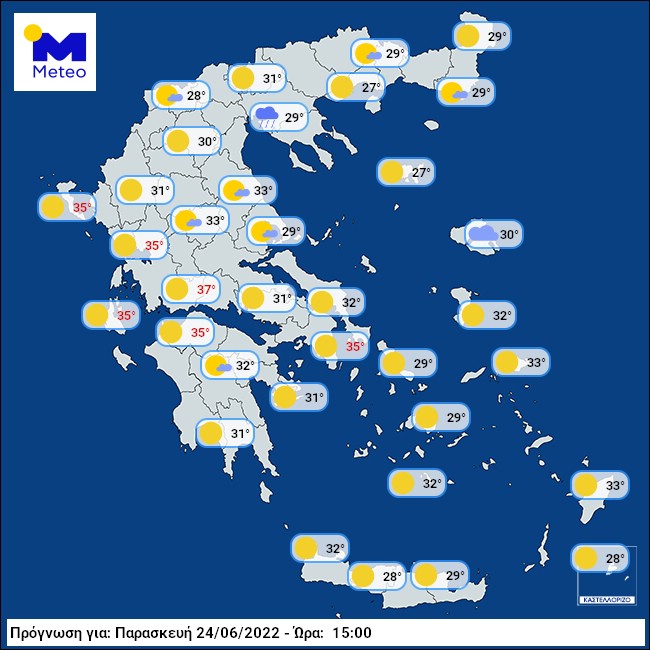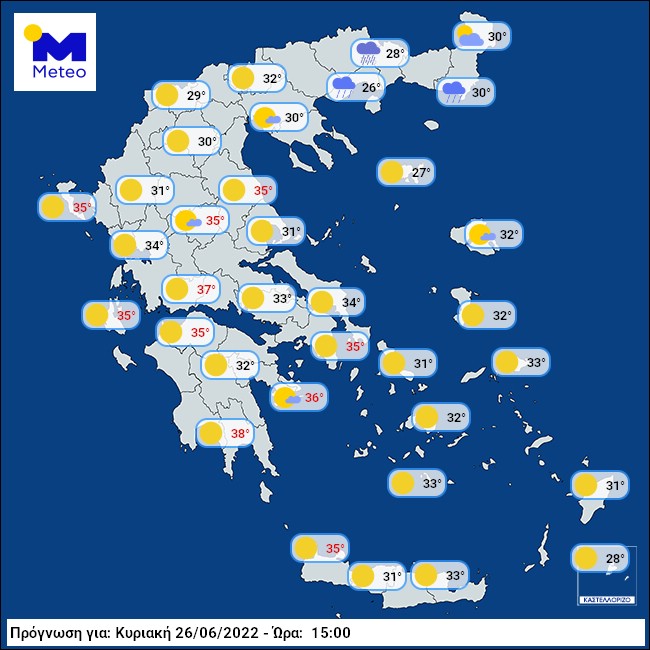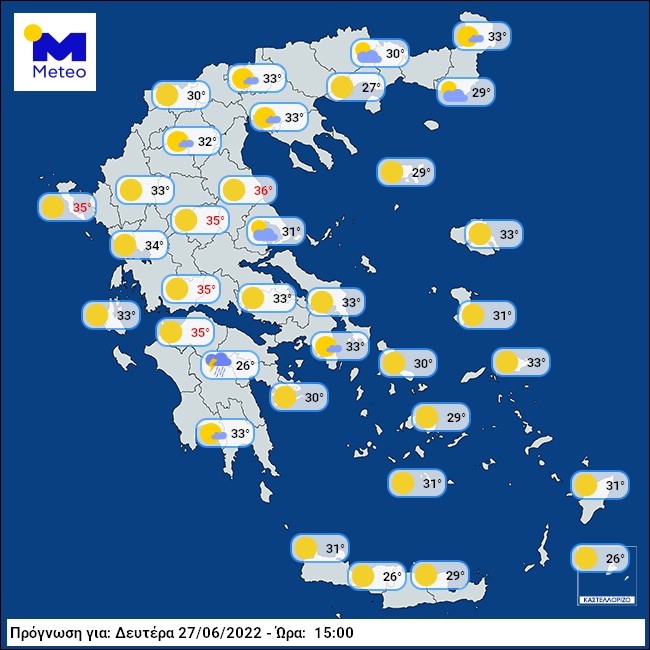 via meteo.gr