An earthquake stroke with magnitude 4 on the Richter scale the island of Lefkada in the Ionian Sea on Sunday afternoon.
The tremor occurred a few minutes before 3 o' clock, south-west of the village of Vassiliki.
According to Geodynamic Institute, the epicenter was 4 km West-SouthWest of Vassiliki and had a focal depth of 16 km.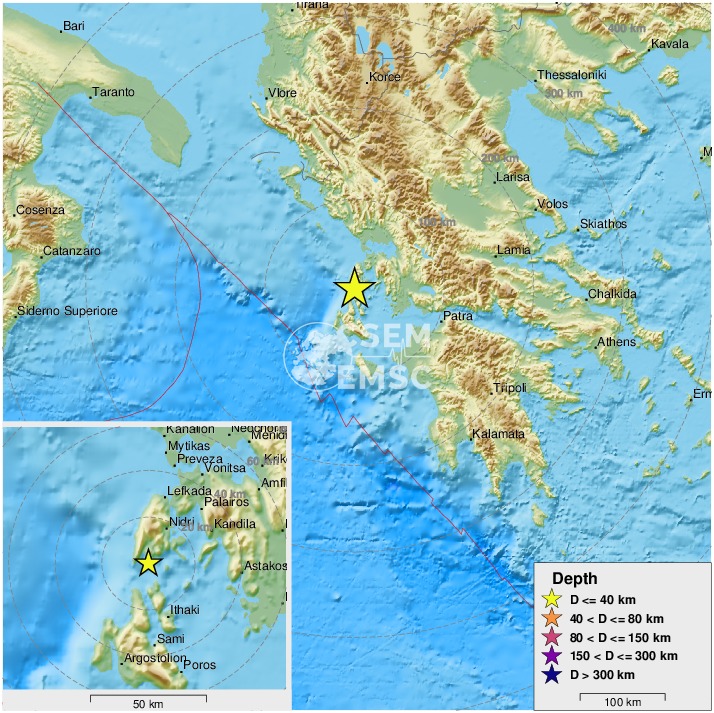 The earthquake was reportedly not particularly felt by locals and tourists and the Fire Service did not receive any call to intervene, so far.
No injuries or material damages were recorded.
It is the second earthquake with a magnitude 4+ R after the 4.8R off the island of Samos, in the eastern Aegean Sea, early morning Sunday.