An earthquake stroke the island of Samos with 4.8 magnitude on the Richter scale early Sunday morning.
According to the Geodynamic Institute of Greece, the epicenter of the earthquake was  in the sea area, 27 km North-North-East from the island's capital Vathi and had focal depth 11.8 km.
Other seismological institutes gave the magnitude as 4.9 or 5 Richter.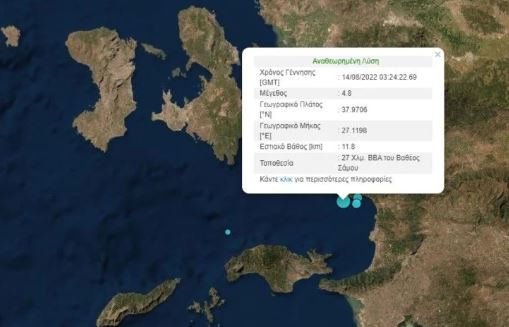 The tremor occurred at 6:24 a.m. and woke up locals and visitors.
The earthquake was felt also in neighboring Greek islands but also in Kusadasi on the west coast of Turkey.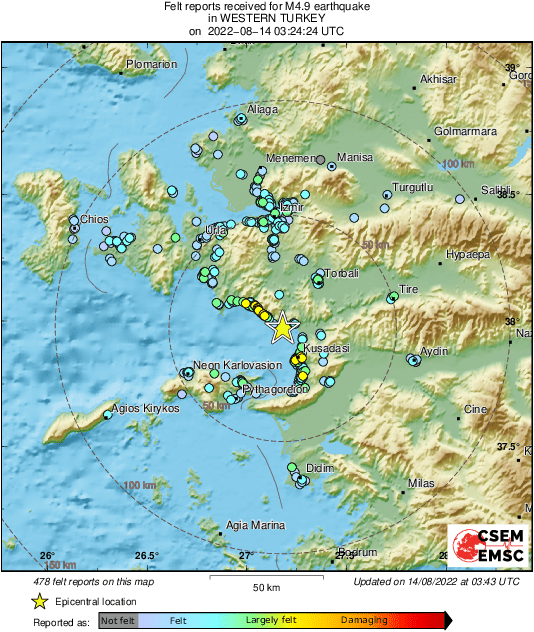 No injuries or material damages have been reported.
Greek seismologists consider the tremor as the main earthquake pointing out at the following aftershocks and appear reassuring.
A powerful earthquake hit with 6.7R Samos on October 30,2020, causing the death of two teenagers and extensive material damage. The tremor elevated the island in the eastern Aegean Sea.