Greece's National Meteorological Service EMY issued an emergency bulletin at Thursday noon, warning of weather deterioration with heavy rainfalls, thunderstorms and gusty winds.
The bad front is forecast to set in on Thursday evening, September 1,and last until Saturday, September 3, 2022.
Deterioration starts in northern Greece with heavy rainfalls and thunderstorms, accompanied by a high frequency of lightning, hail. Strong, gusty winds are forecast during the phenomena.
Strong weather phenomena on Thursday afternoon, Sept 1, via meteo.gr
EMY Weather Warning Sept 1-3
Thursday, Sept 1
From the evening areas affected: northern Ionian islands, Epirus, western and central Macedonia.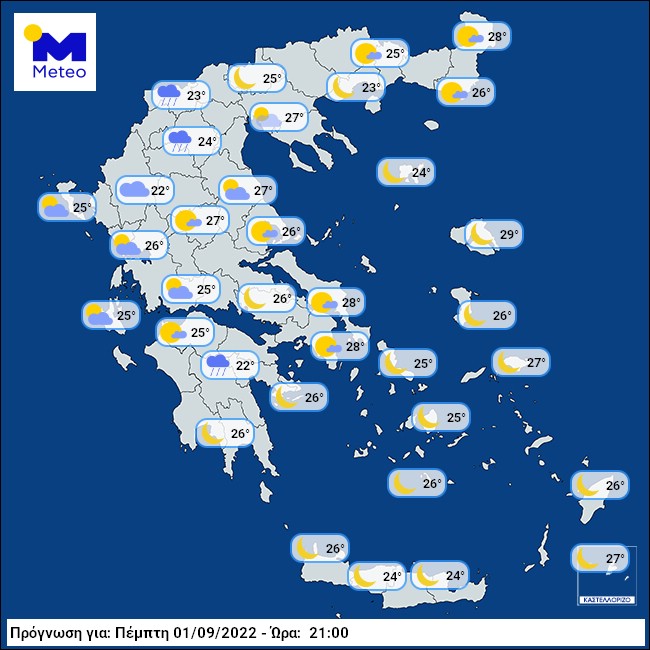 Friday, Sept 2
Strong weather phenomena will affect Macedonia; from midday Thessaly and until late afternoon the northern Ionian islands and Epirus.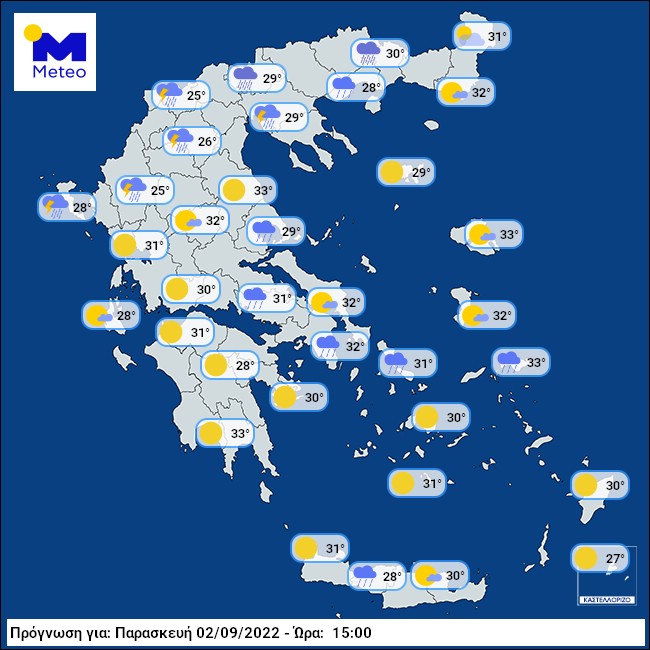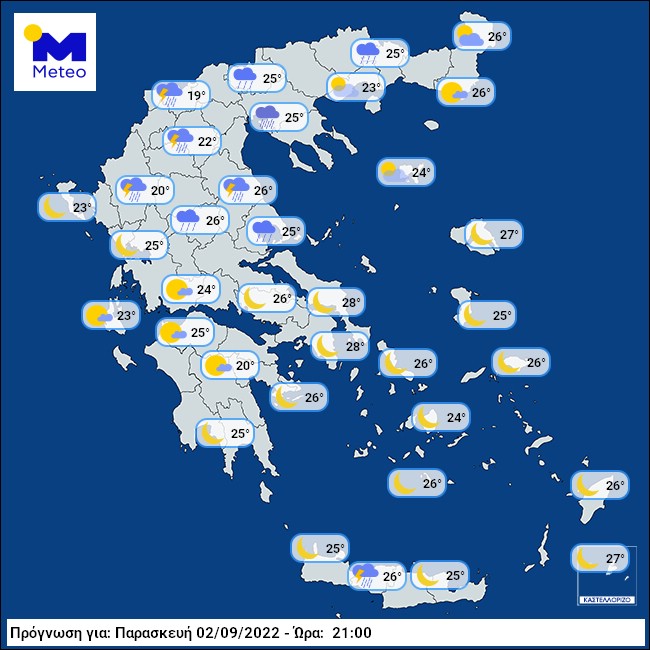 Saturday, Sept 3
In the morning, heavy rains and storms will be limited to central and eastern Macedonia, eastern Thessaly, the Sporades islands, the northern Aegean islands and Thrace.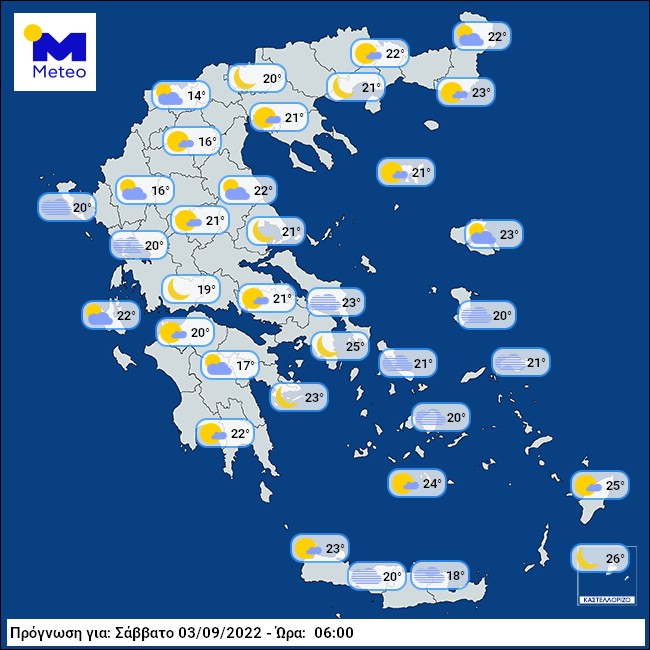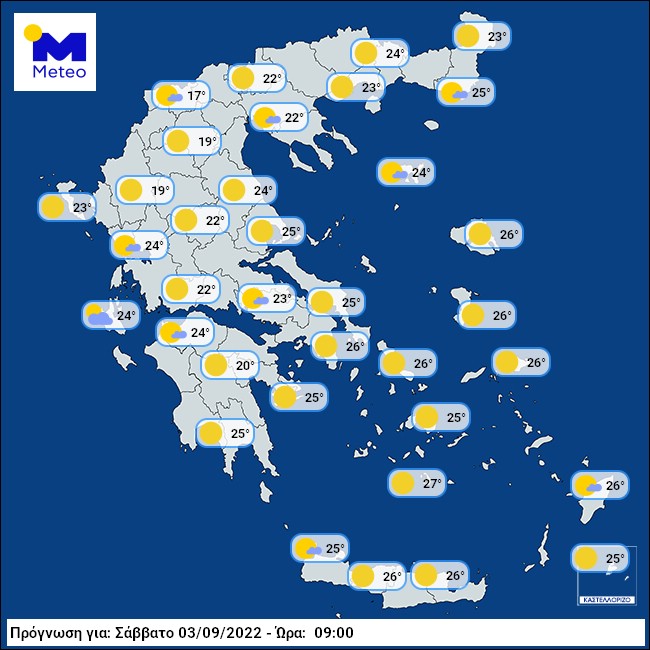 The phenomena will weaken quickly.