Powerful winds blowing with intensity of up to 9 Beaufort have disrupted the departure of ferries from the mainland to the islands, especially to the Cyclades group.
Ferries were unable to depart the ports of Rafina for Cyclades and Lavrio in south-eastern Attica on Tuesday morning due to rough sea, media reported. Instructions to prohibit departures from these two ports was reportedly issued at 6 a.m.
In the case of Superferry Andros, vehicles and passengers embarked, however, they had to disembark an hour later, as the ferry would not get permission to departure by the port authorities, state broadcaster ERT reported.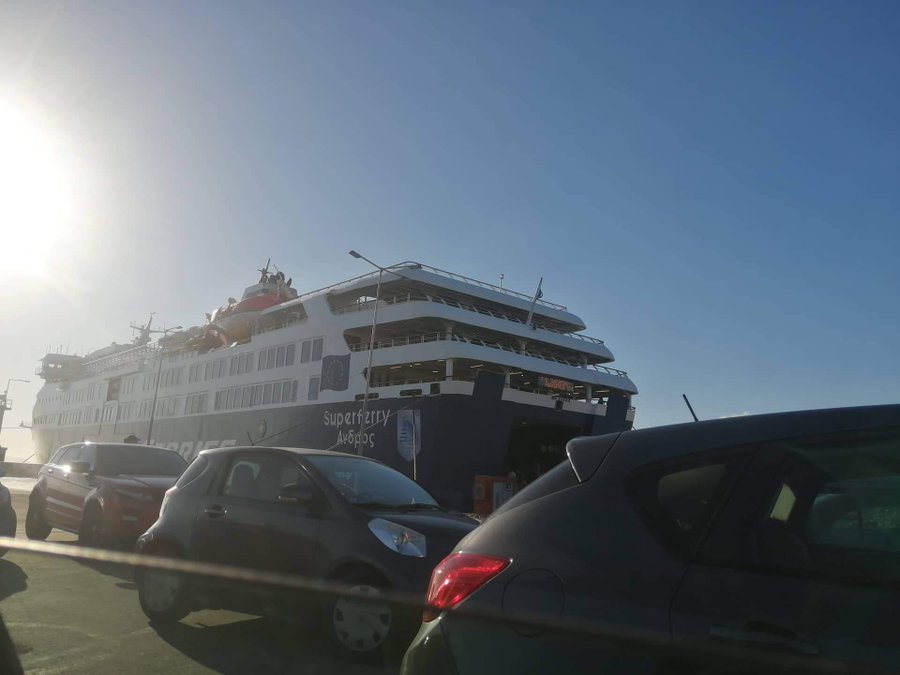 Schedules to the islands were possible from the port of Piraeus on Tuesday morning.
There are reports that some schedules had to be postponed.
According to the forecast of the National Observatory of Athens/ meteo service, very strong North winds will prevail in the Aegean Sea on Tuesday, September 6, 2022.
Wind intensity is 7 to 8 Beaufort.
During the night, maximum wind gusts reached 110km/h in Evia and over 130km/h in Tinos.
The situation in the Ionian Sea is better, with winds blowing with 4-5B.
According to ERT meteorologist, wind intensity may weaken to 6-7 B on Wednesday.
If you plan to travel by sea today or the next days, contact local port authorities and travel agents.
The National Meteorological Service EMY has issued a warning of winds 7-8 Beaufort in throughout the Aegean Sea, early Tuesday morning.
You can check wind intensity and forecast across the country in the interactive service of meteo.gr here.
Generally speaking the weather is fair on Tuesday, with a few clouds in some regions and temperatures a little lower than the seasonal average, that is up to 30 degrees Celsius.