Greece's National Meteorological Service EMY issued a weather warning for the island of Crete with heavy rainfalls and thunderstorms locally accompanied by hail and very strong winds mostly northern ones, up to 6 Beaufort.
The bad weather is forecast for Crete from Friday noon to the evening, September 23, 2022.
via EMY director ThodorisKolygas
According to the meteo service of the National Observatory of Athens, it is the barometric low on the northern coast of Africa expected to affect also Crete.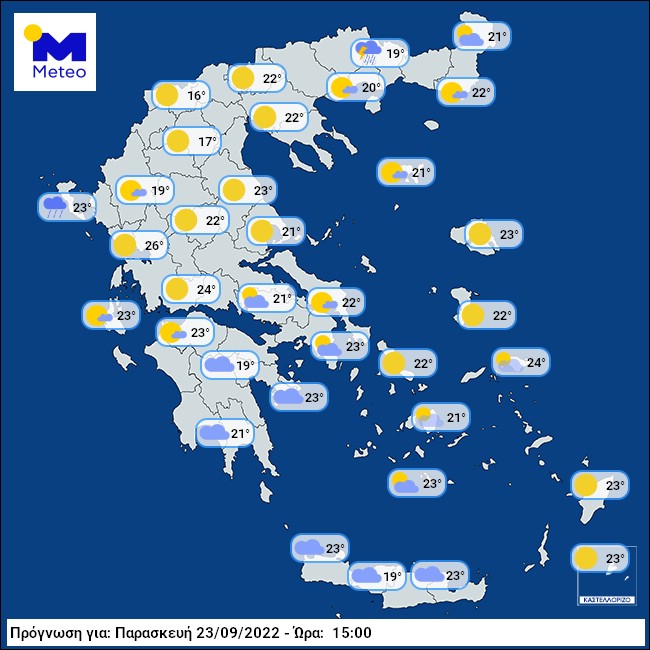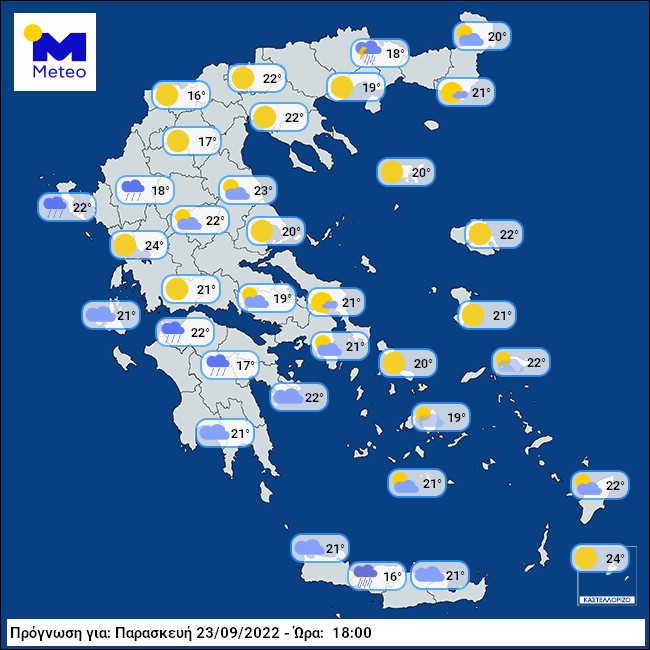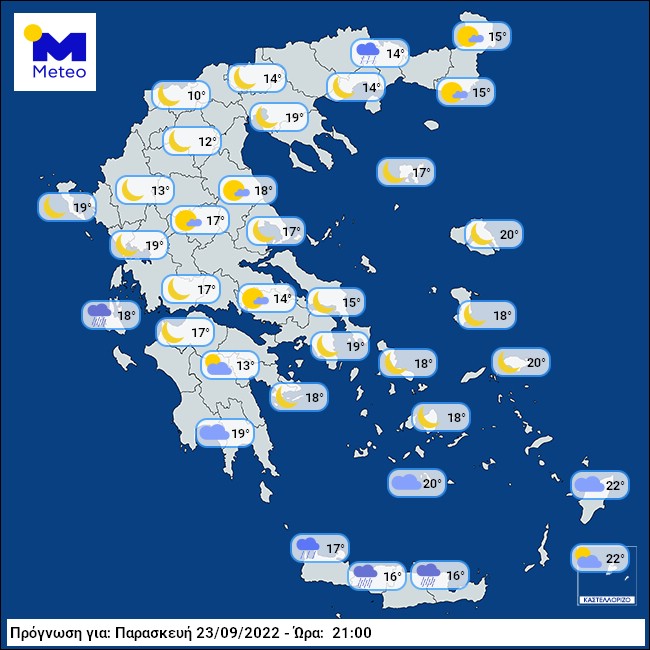 The maps below show the rain forecast on Friday afternoon and early evening.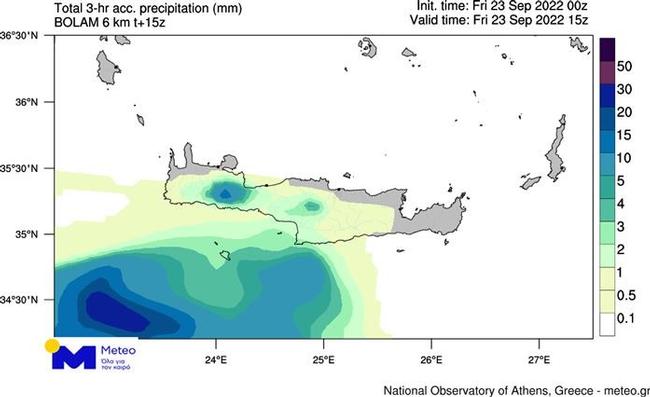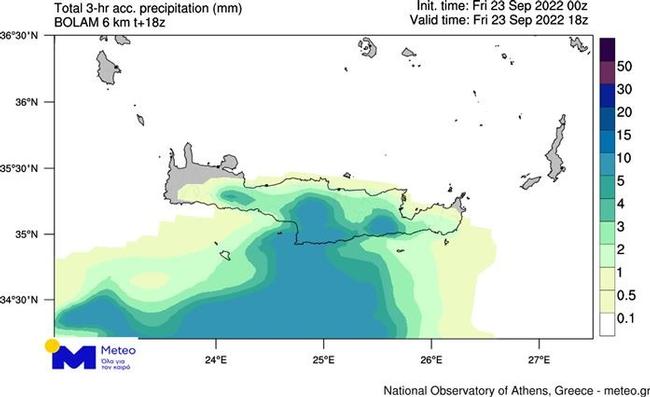 Weather improvement is forecast across Greece over the weekend with gradual temperature rise. Rainfalls in the North and West are expected from Tuesday, September 27, 2022.
Maps September 23-27, 2022