Greece's Development Ministry published a list of 50 proposed basic goods for the so-called "household shopping basket" for which supermarkets are expected to contain price hikes or scale back future increases.
The list follows up on a meeting between Development & Investments Minister Adonis Georgiadis and representatives of supermarket chains in Greece. According to reached agreement, goods in 31 categories would see zero to very low price hikes.
The list includes the following items, per category:
FOOD
"Carolina" types of rice
Bread for toast
Bread loaf
Rusks
PASTA
MEATS, FISH
Packaged pork
Packaged poultry
Cold cuts (turkey, "pariza")
Frozen fish (at least one such product)
DAIRY
Fresh full milk
Fresh low-fat (2%) milk
Evaporated milk
Yogurt (cow's milk, plain)
Yogurt (cow's milk, plain, low-fat up to 2%)
Cheese (including feta, gouda, low-fat cheese)
OTHER FOOD, BEVERAGES
Packaged tomato juice
Eggs (caged, range-free chickens)
Margerine
Virgin olive oil
Sunflower oil
Frozen vegetables (at least one of: peas, okra, frozen green beans)
White sugar
Baby formula
Babymilk
Coffee (Greek, instant, French/filter)
Tea or chamomile
Cocoa powder
Bottled water (500 ml or 1 lt)
Orange juice
At least one kind of soda beverage
CLEANING SOLUTIONS
Hand sanitizers
Detergents (liquid, powder; not tablets)
Cleaning fluids, chlorine
Dishwashing liquid (for handwashing)
Kitchen towels
PERSONAL HEALTH
Toothpaste
Toilet paper
Sanitary pads
Tampons
Shampoo
Soap bars
Adult diapers
SUPPLIES FOR CHILDREN
Diapers
Baby wipes
Baby shampoo
ANIMAL FOOD
The list of the 50 items will be released by each supermarket and uploaded on a special app/website where consumers can compare as well as at the entrance and possible on the shelves.
State broadcaster ERT reported on Wednesday morning that the list will be updated every 15 days or once a week. This means, that for example a yogurt of a specific company may be replaced by one of another company.
Furthermore and according to the ministry -supermarkets agreement price increases in these 50 items may not be over 3%-4% if the inflation is over 10%.
The supermarket lists with the offered prices are expected in the next two weeks, at the end of October, the latest.
The move has been met with criticism by the Institute for Consumers' Protection (INKA). Its president Giorgos Lehouritis told media that it is just a government PR trick to send consumers to supermarkets.
On social media, Greeks mock the "household basket" as government policy to relief consumers amid soaring prices and inflation at 12%, saying "supermarkets make new offers once a week, anyway."
And others point out to a shocking reality: Spaghetti No 5, the thick pasta with the hole to absorb spicy and cheese sauce, used for the famous Greek Pastitsio is out of the list!.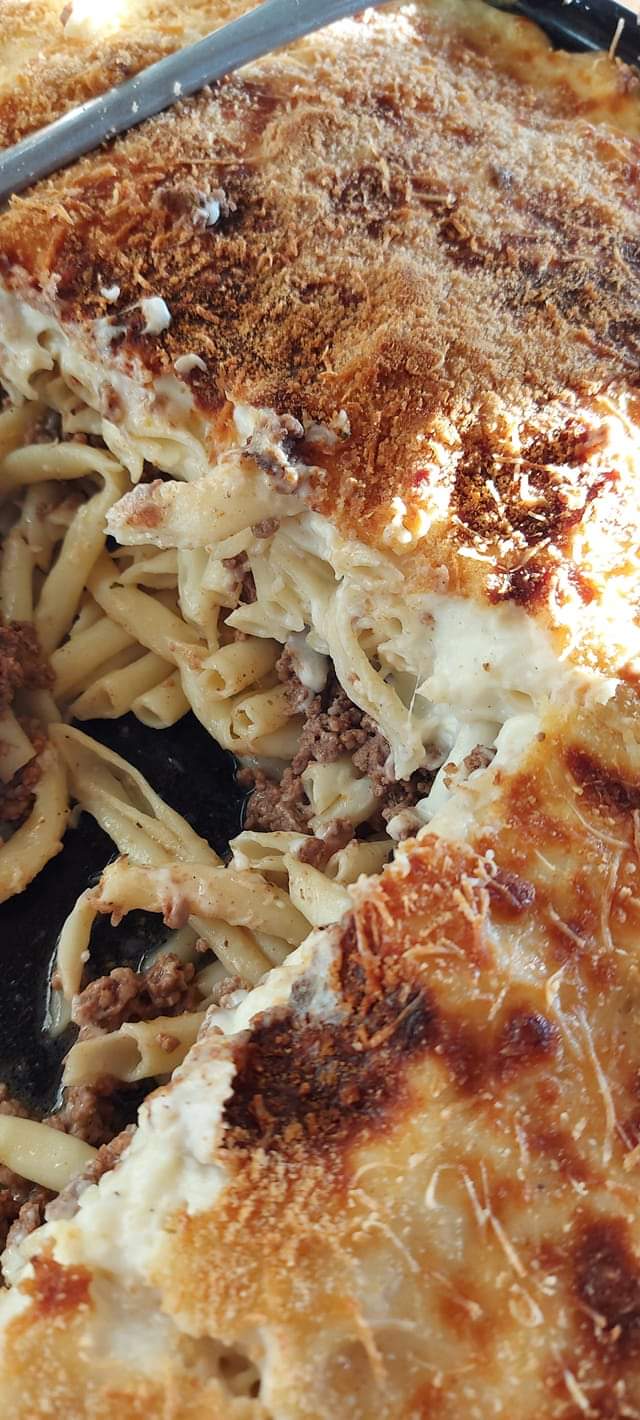 Note that pasta prices rose by 45% from 60 cents to over 1 euro.