Greece's National Meteorological Service EMY issued an emergency billeting warning of a bad weather front forecast to affect the country from Thursday night to Sunday morning, October 13-16, 2022.
According to head of the EMY, Thodoris Kolydas, the barometric low in the Ionian Sea will bring heavy rainfalls and thunderstorms in the West and in South Greece.
The weather phenomena will be accompanied by a high frequency of lightning and hail and temporarily by strong winds.
Forecast video by meteo.gr
EMY Weather Warning Oct 13-16
From Thursday night until Friday afternoon, heavy rains and storms are forecast in the Ionian Islands, Epirus and western Sterea.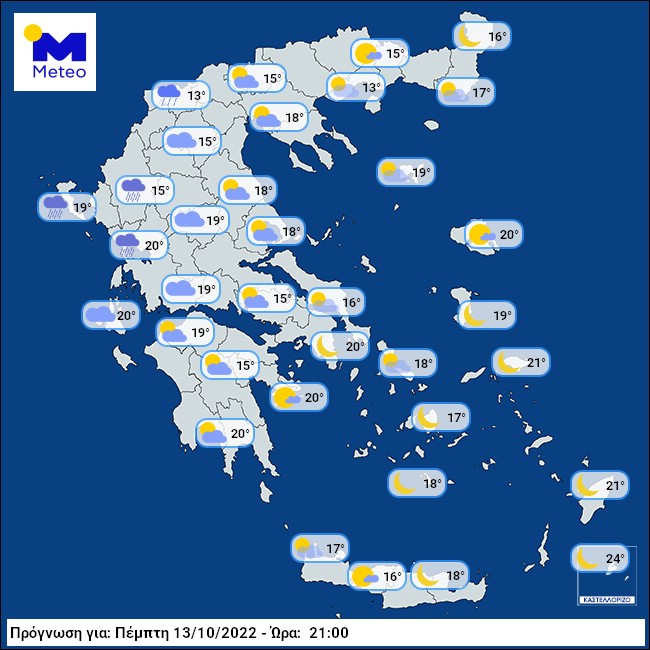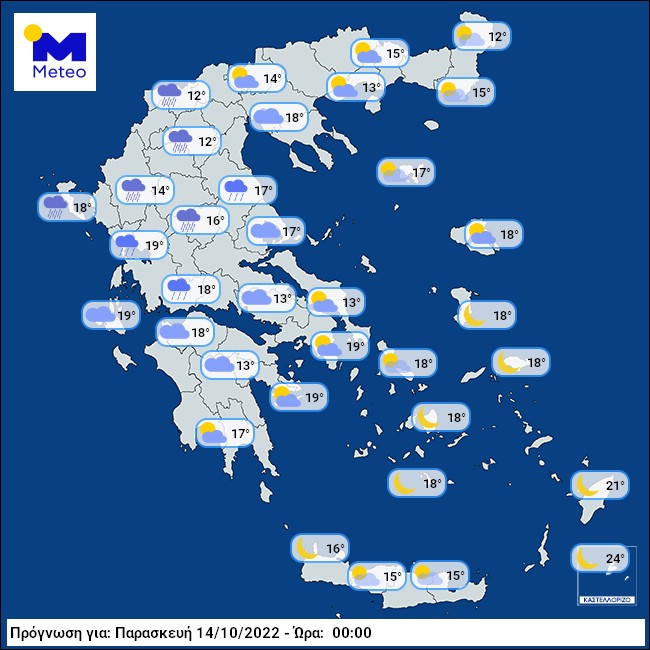 On Friday, strong phenomena will affect, from early morning the western Peloponnese, from noon the eastern
Peloponnese and gradually from the afternoon the western Cyclades.
At times the rainfall will be heavy in the southern parts of Thessaly and central Sterea.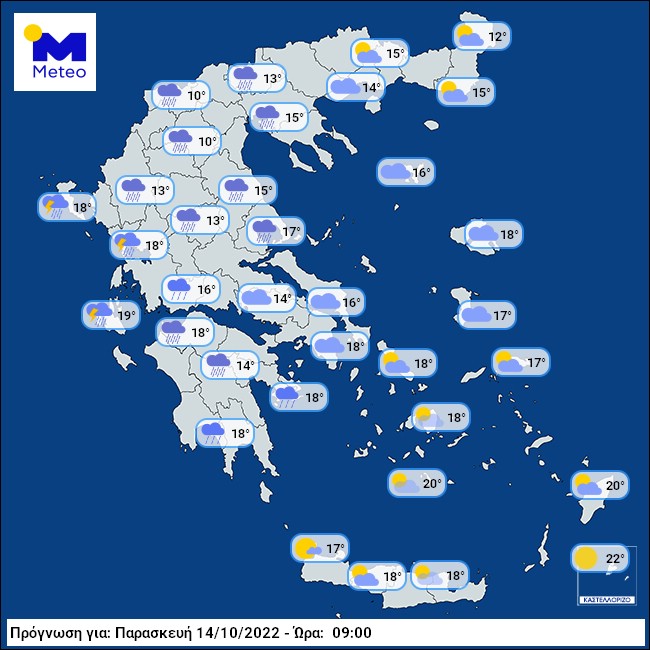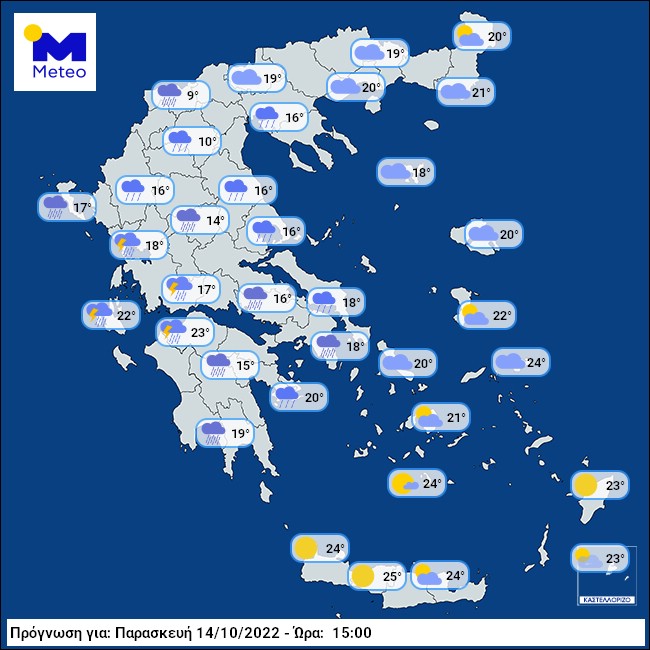 On Saturday heavy rainfalls and storms are predicted in the western and southern Cyclades and Crete.
In the afternoon the phenomena in the Cyclades will weaken, but they will
continue in Crete, while they will also affect the Dodecanese.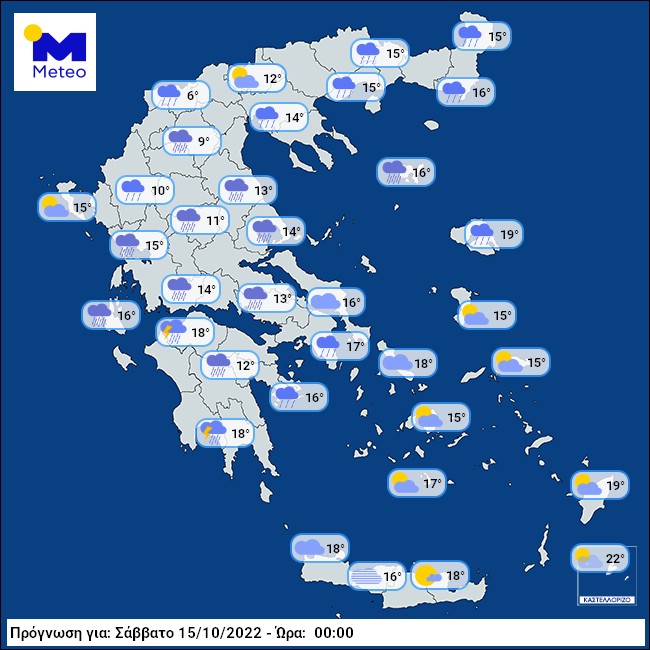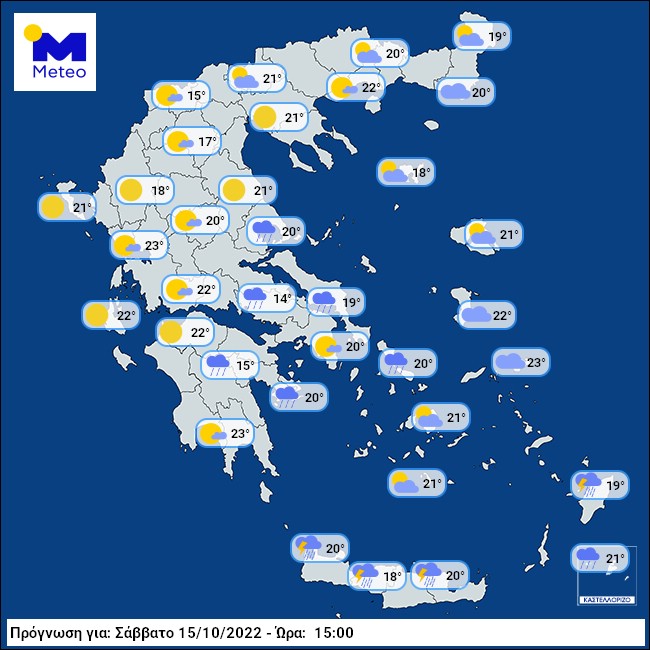 In Crete and the Dodecanese, a weakening of the phenomena is forecast in the morning hours of Sunday.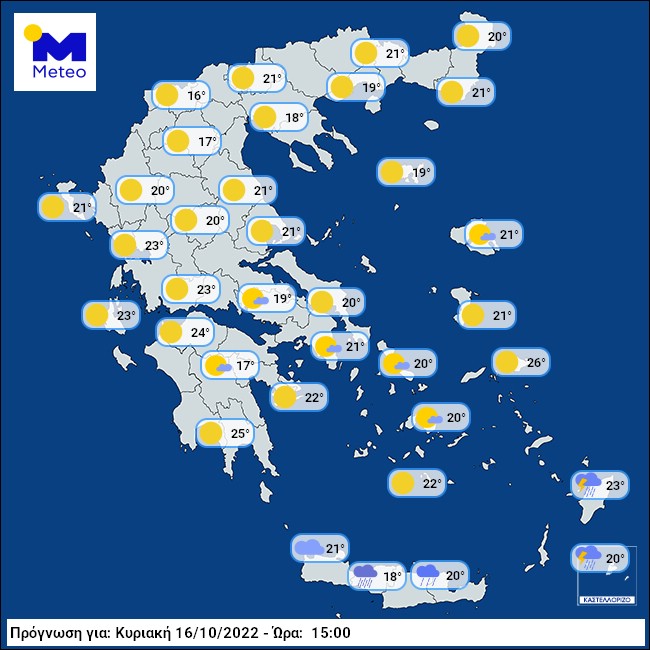 sources: emy, kolydas.eu, meteomaps