The woman who had been missing in the floods of seaside resort Agia Pelagia by Heraklio, Crete, was found dead in the sea by divers on Sunday morning.
It was drones that had spotted her body among rubble swept by the rushing waters through the village into the sea.
The 49-year-old woman was passenger in the car that was swept away and stuck in an anti-flood canal on Saturday. The driver, a 50-year-old man, was found dead on Saturday. Mother of two, Evgenia Kyrilova, was working as cleaner and she was underway with the owner of a small accommodation facility for cleaning works.
When the drone spotted her body, her husband dived into the sea in order to reach out for her.
The torrential rains on Saturday that lasted less than two hours caused disaster in Agia Pelagia, Lygaria, Palaiookastro and nearby villages in the northern coast of Crete, near Heraklio, as well as in Sitia.
Government officials that visited the flood-stricken areas on Sunday announced a package of floods support measures that will include the immediate disbursement of 400,000 euros to the municipality of Malevizi and immediate payment of  6,000 euros compensation to those affected by the disaster from State Support funds.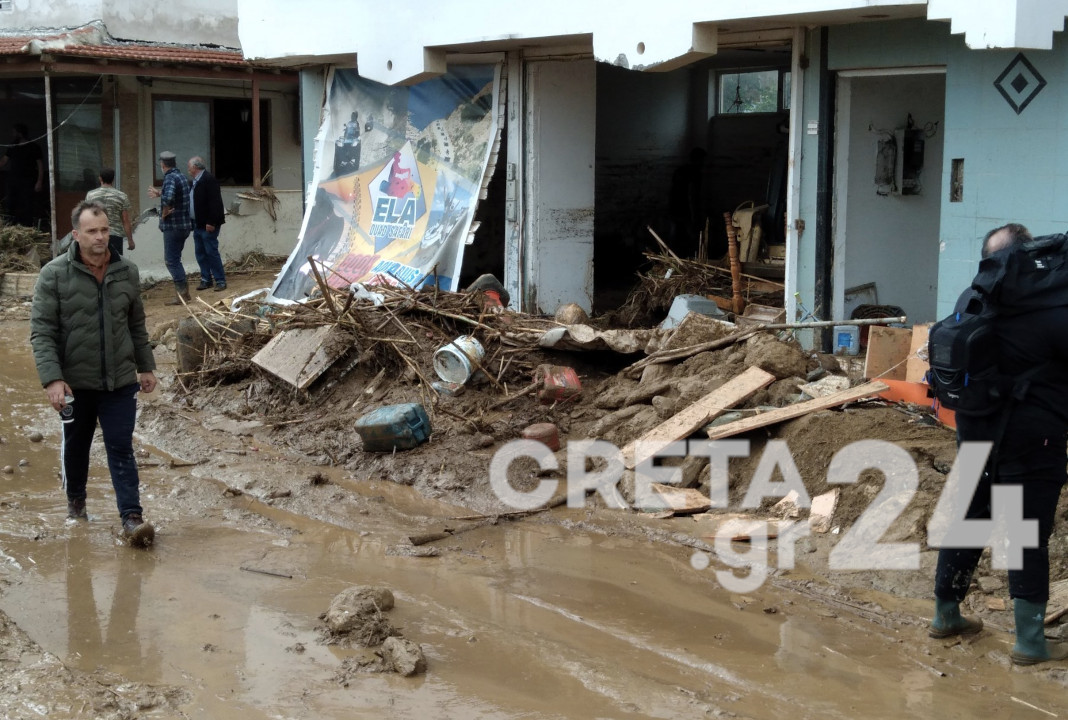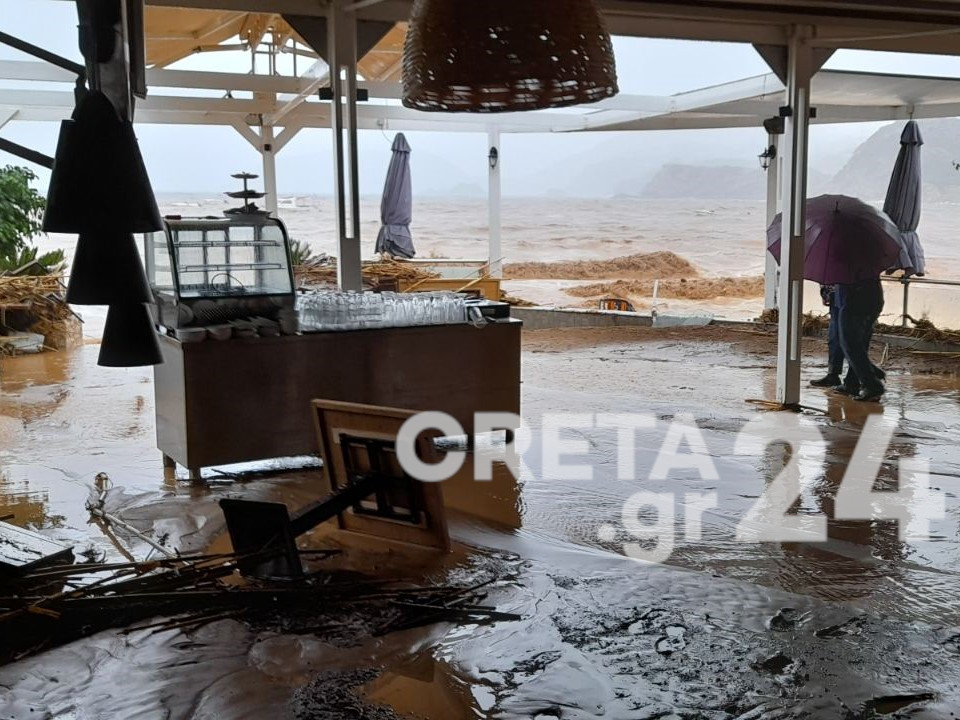 Local homeowners and businessmen complain that they need 60,000 and not 6,000 to fix the damages.
According to data by the National Observatory of Athens, 89 mm of rain fell in Heraklio, 115 in Agios Nikolaos, 107 in Asi Gonia/Chania etc.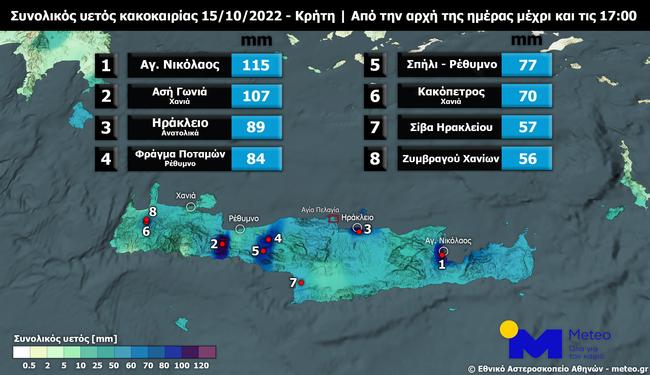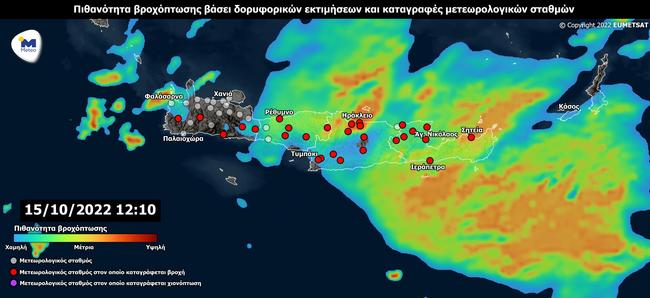 On Sunday the rain front moved to the East and hit the islands of the Dodecanese, however, without causing any damages.
sources: neakriti, meteo.gr , creta24.gr