Greece's National Meteorological Service EMY issued a RED ALERT on dangerous weather phenomena over the weekend. Main characteristics of the bad weather front "EVA" are forecast to be high volumes of rains, locally with high rapidity and  high frequency of lightning.
Barometric low system named "EVA" is being formed in the area of Genoa in North Italy, will move South-East and will sweep across Greece with dangerous weather phenomena, notes Thodoris Kolydas, chief meteorologist at EMY.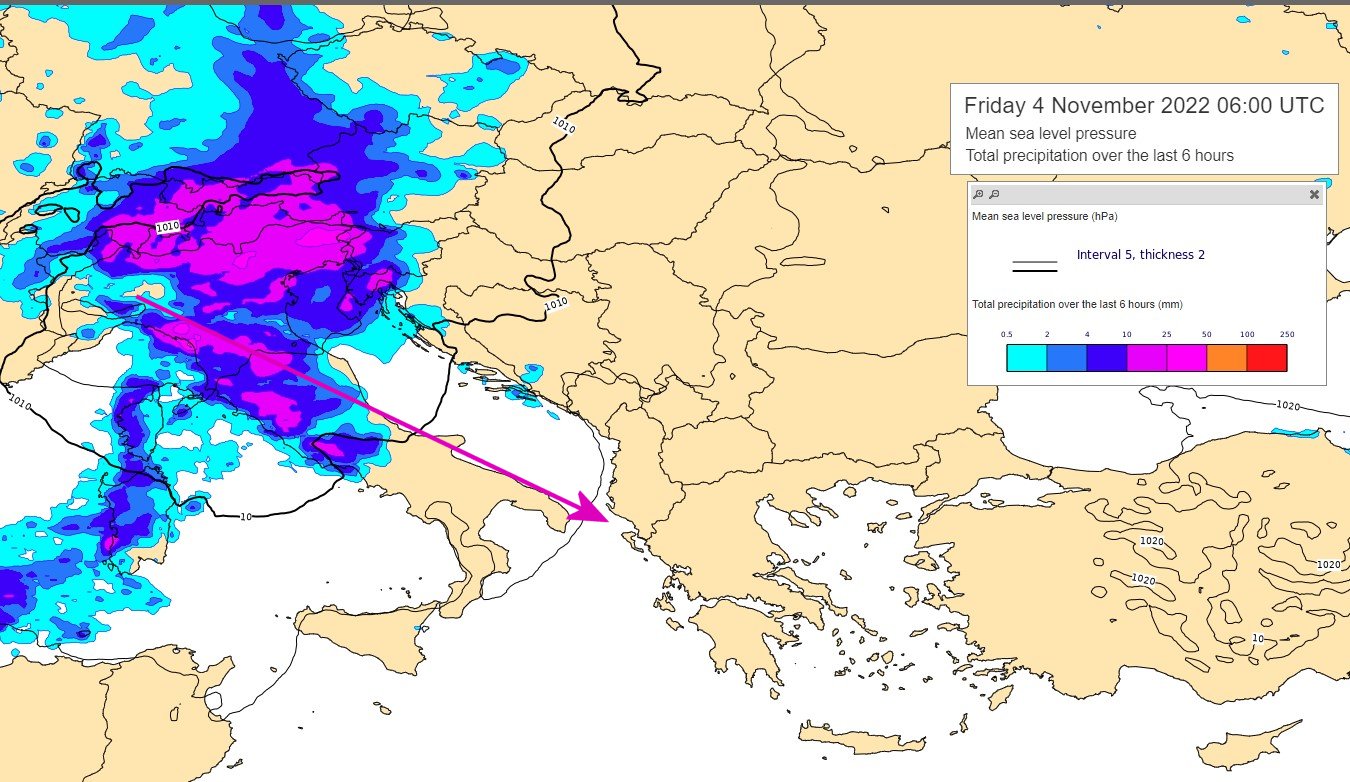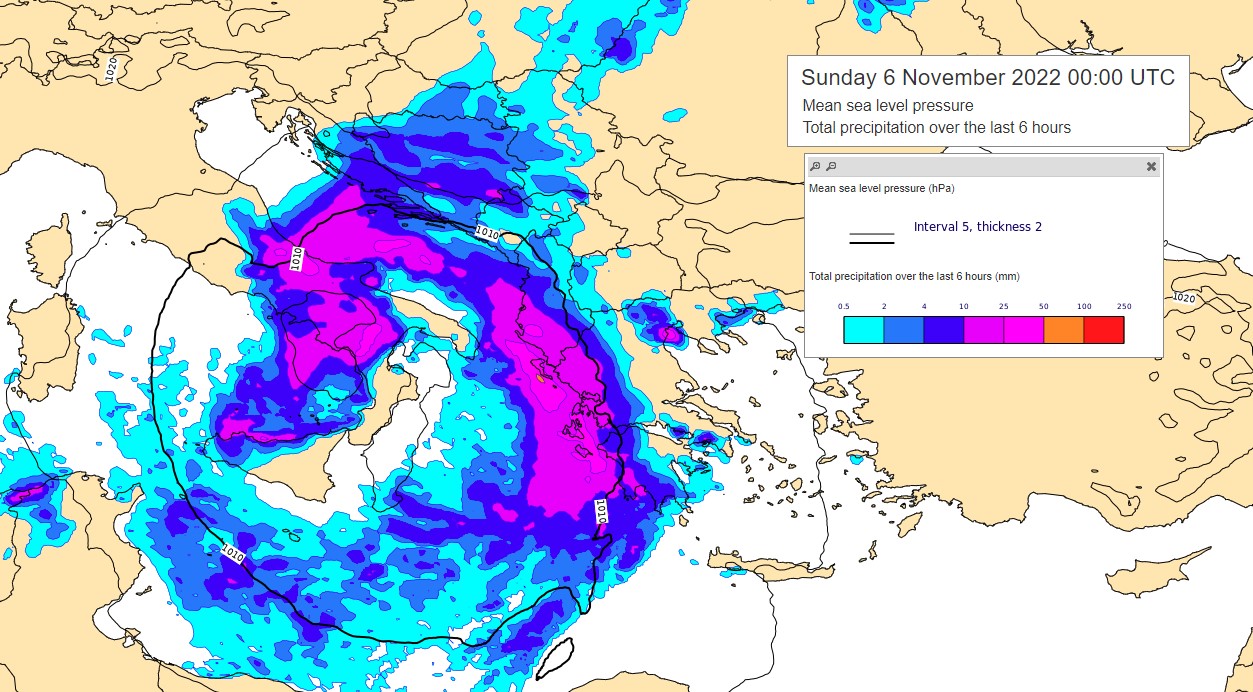 EVA is forecast to hit Greece on Saturday morning, Nov 5, and remain in the country until the evening hours of Sunday, Nov 6, 2022.
Video: Forecast Nov 4-7. 2022
Weather Warning – Forecast
Saturday, Nov 5
Strong and sometimes dangerous weather phenomena will affect:
a) from the morning: the northern Ionian Sea and Epirus
b) from noon:  the southern Ionian, western Sterea, western
Peloponnese,
c) from the evening: the phenomena will extend to east
Peloponnese, central Sterea, east Thessaly, western and central Macedonia
d) during the night: eastern mainland (including Attica), the whole of Thessaly and Evia.
Attica will be affected intermittently from the evening hours of Saturday until Sunday noon
Sunday, Nov 6
Heavy rainfalls and storms will affect:
a) until noon: in the Ionian Sea ans islands
b) until the afternoon: the mainland (except Thrace),
c) from the morning hours: the Cyclades, Crete and the Sporades islands
d) from noon:  the Dodecanese
It is noted that the phenomena will be particularly intense in places
in western and central Macedonia, eastern Thessaly and
the Sporades,  EMY warns.
It is interesting that Greece experienced a fair weather over the last couple of weeks with temperatures to have reached 28-29 degrees Celsius on Thursday, Nov 3, 2022.