A tank truck transporting flammable material overturned in Gyrtoni by Larissa, Central Greece, on Wednesday. The heavy traffic accident forced authorities to close both directions of the Athens-Thessaloniki national highway in the area due to possible explosion risk.
The accident took place at the 367. km Athens-Thessaloniki highway at the Gyrtoni interchange on the Athens direction.
The alarm is in effect as the risk of an explosion remains, local media onlarissa.gr reported at 6 p.m.
All relevant authorities are on alert, due to the flammable material that the tank truck was carrying and a big operation is underway.
Σε εξέλιξη επιχείρηση με εφαρμογή πρωτοκόλλου ενεργειών σε βυτιοφόρο όχημα με επικίνδυνο υλικό μετά από ανατροπή του στο 367 χλμ Ν.Ε.Ο.Αθηνών Θεσσαλονίκης στην έξοδο προς ΒΙΠΕ Λάρισας. Επιχειρούν 38 πυροσβέστες με 12 οχήματα ενώ μεταβαίνουν ομάδα ΣμηΕΑ & ειδική ομάδα της 8ης ΕΜΑΚ

— Πυροσβεστικό Σώμα (@pyrosvestiki) November 16, 2022
36 firefighters and 12 engines are currently operating in the accident scene, while special teams are expected in the area, the Fire Service tweeted early in the evening.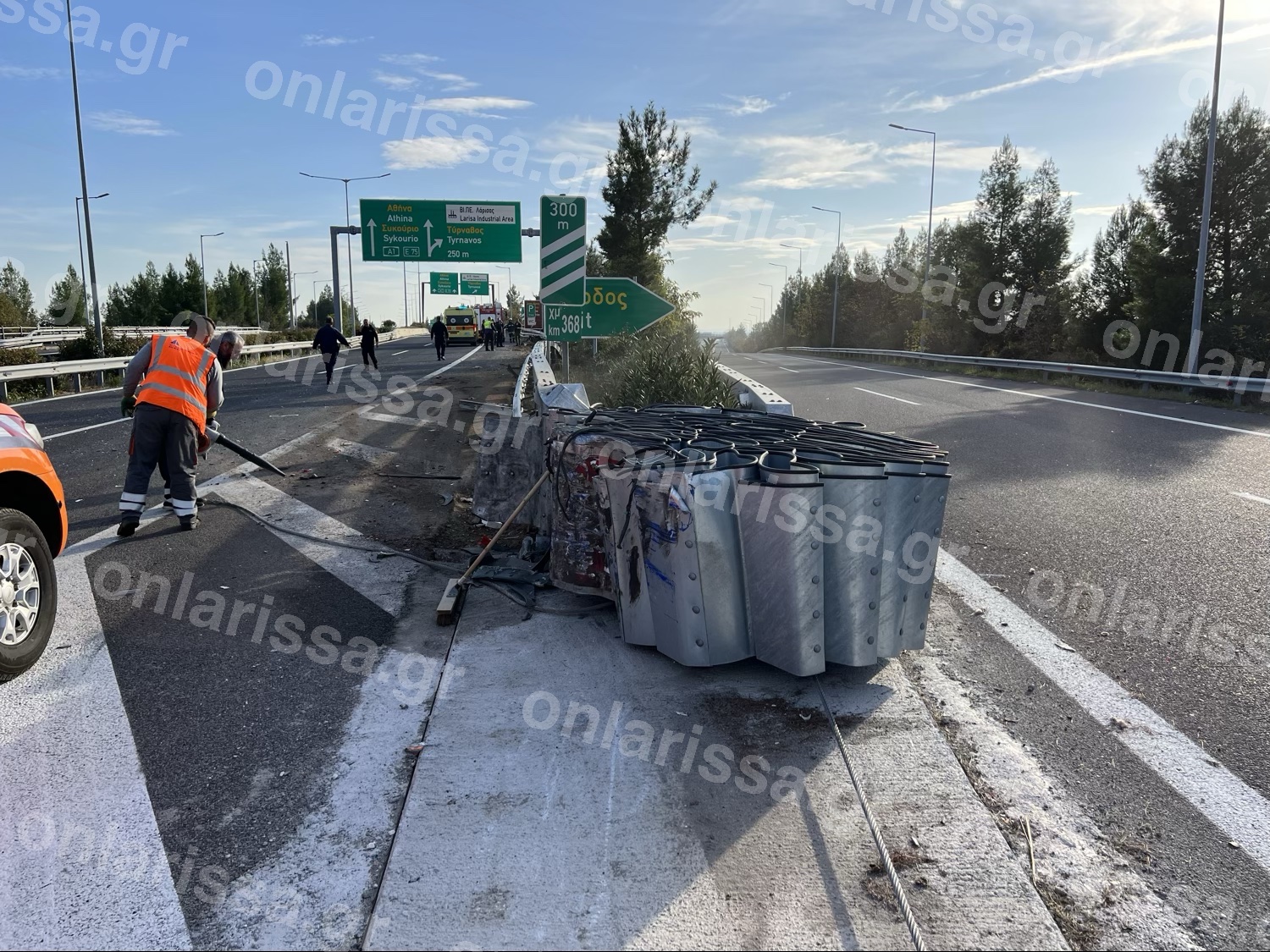 Special measures have been set up with the possibility to throw foam remotely because there was still a risk of explosion. A tank truck for the reloading of the material is on its way to the site, the local website stressed.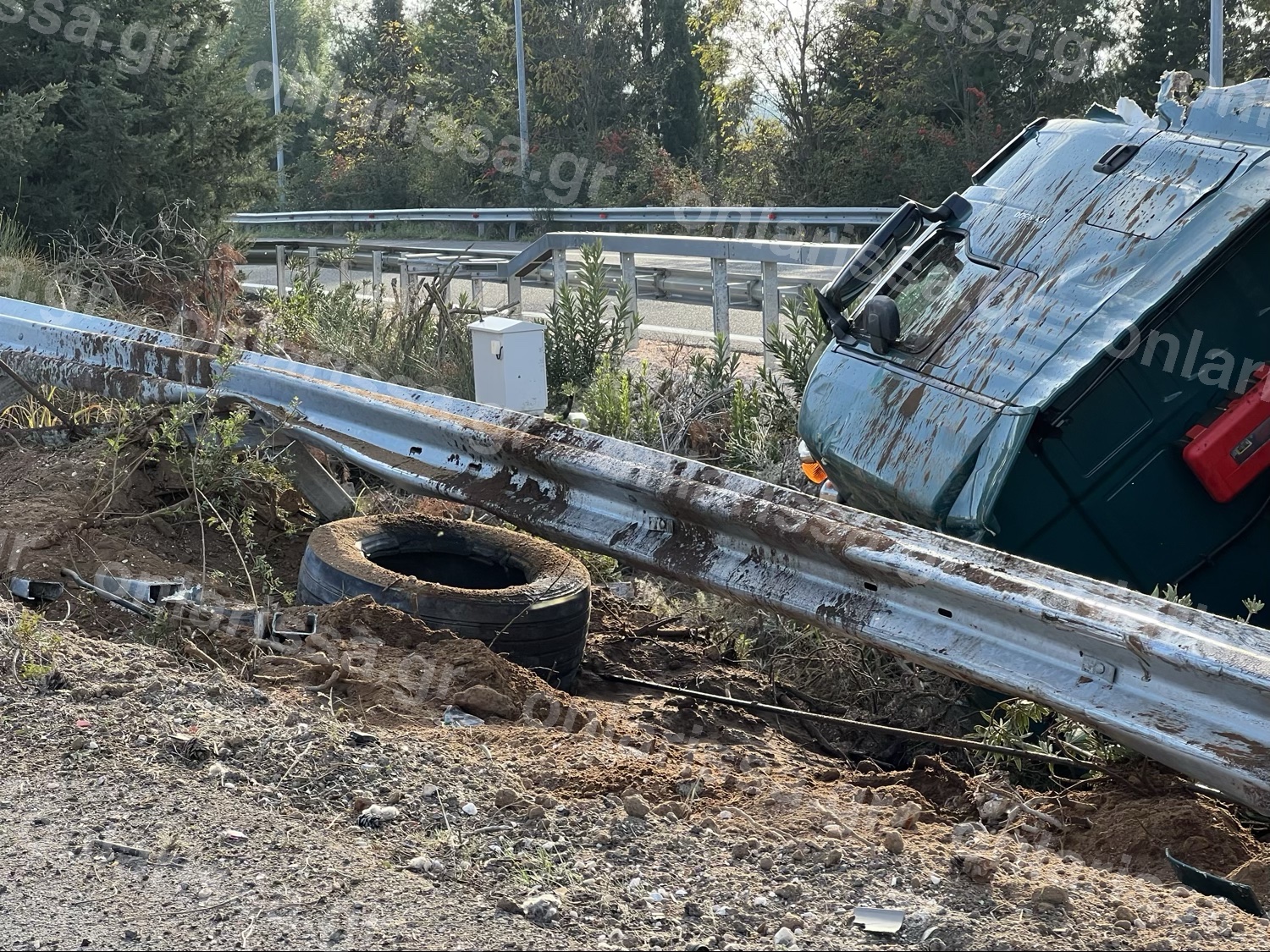 The driver and a passenger have been reportedly slightly injured.
The reason for the accident remains for the time being unknown.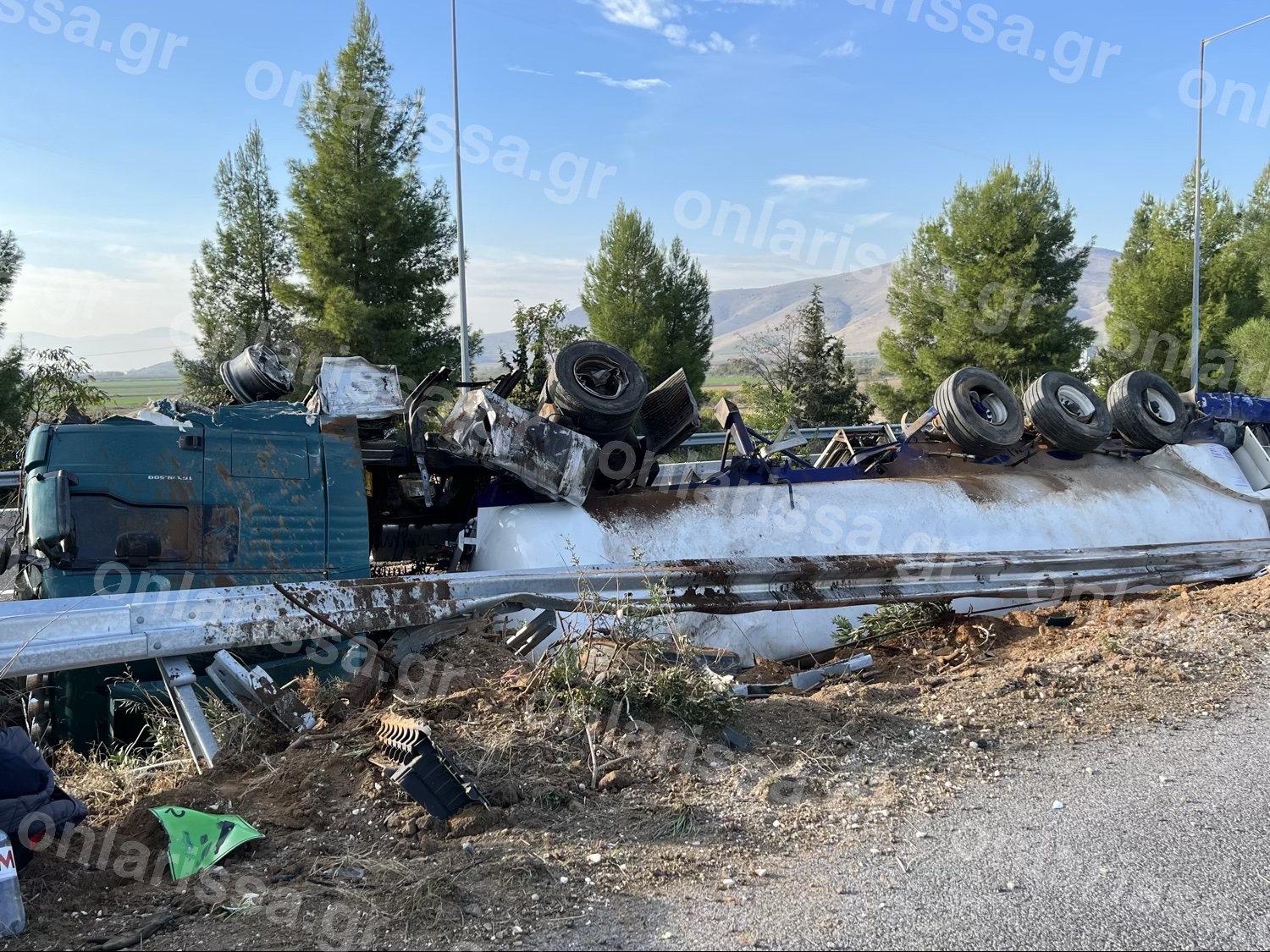 Temporary traffic regulations on ATH-THESS  highway
The General Regional Police Directorate of Thessaly announced that due to the accident, the traffic of vehicles in both direction of Athens-Thessaloniki highway  has been stopped, until further notice (until reasons cease, due to special cargo of the tanker).
Drivers are requested to follow and comply with the instructions of the police, in order to ensure the smooth implementation of traffic regulations.
The Police has also blocked off the side road of Makryhori and prohibits the entry of any vehicle on the specific provincial road, as the vehicles are forced to return back to Larissa or Tyrnavos.
In addition, all trucks and heavy vehicles in general must stop at Evangelismos  SEA.