Greece's National Meteorological Service EMY warns of a weather deterioration with main features to be heavy rainfalls locally, thunderstorms locally accompanied by hail and gale-force south winds.
According to the weather warning, the deterioration will come form the North-west on Saturday afternoon, December 10, and gradually move to the rest of the country until Sunday evening, December 11, 2022.
A weather warning was issued also by the Greek Civil Protection
⚠️ Επιδείνωση #καιρός @EMY_HNMS

🗓️ Από το απόγευμα του Σαββάτου 10/12 έως και το βράδυ της Κυριακής 11/12 με κατά τόπους:

⛈️ Ισχυρές βροχές & καταιγίδες
🌨️ Χαλαζοπτώσεις
💨 Θυελλώδεις νότιους ανέμους

Οδηγίες αυτοπροστασίας 👉🏻 https://t.co/0VvKz7cG4c pic.twitter.com/jLfYAJ7eGq

— Civil Protection GR (@GSCP_GR) December 9, 2022
EMY warning analytically
1. From Saturday afternoon (10-12-2022) heavy rains and
storms are forecast in the Ionian Islands, Epirus, West Sterea.
From the evening affected will be: West Peloponnese, West Macedonia, the
western parts of Thessaly, central Sterea.
By night: East Peloponnese (mainly in its southern parts).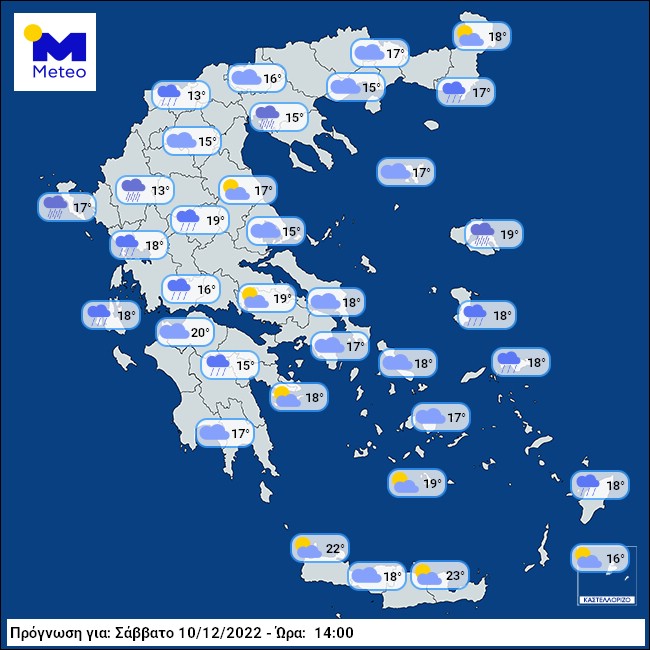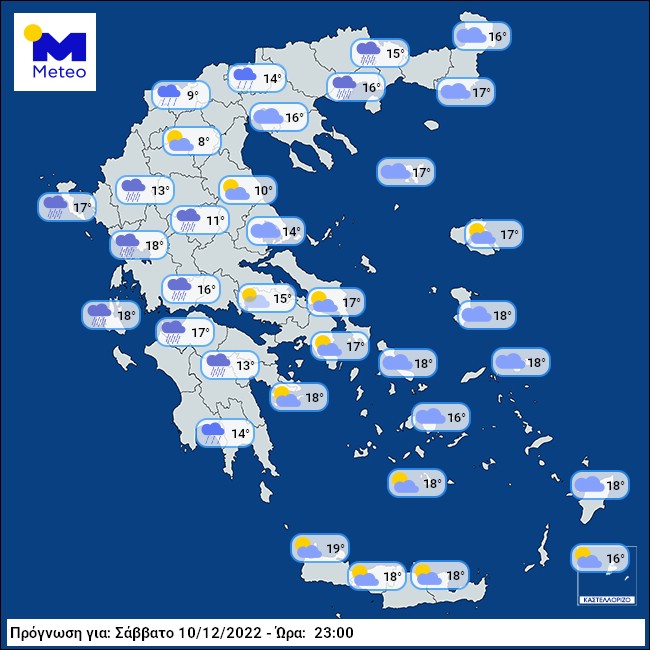 It is noted that the weather phenomena during the night in
Epirus, western Sterea, western Peloponnese and the west
parts of Thessaly will be particularly intense.
2. On Sunday (11-12-2022) heavy rains and storms
are forecast:
a) in the aforementioned areas until early afternoon
b) in eastern Macedonia, Thrace and the eastern islands
of the Aegean Sea from the early afternoon until the evening hours
c) in the Dodecanese from the afternoon until late at night
d) in Cyclades and Crete at noon and in the afternoon
hours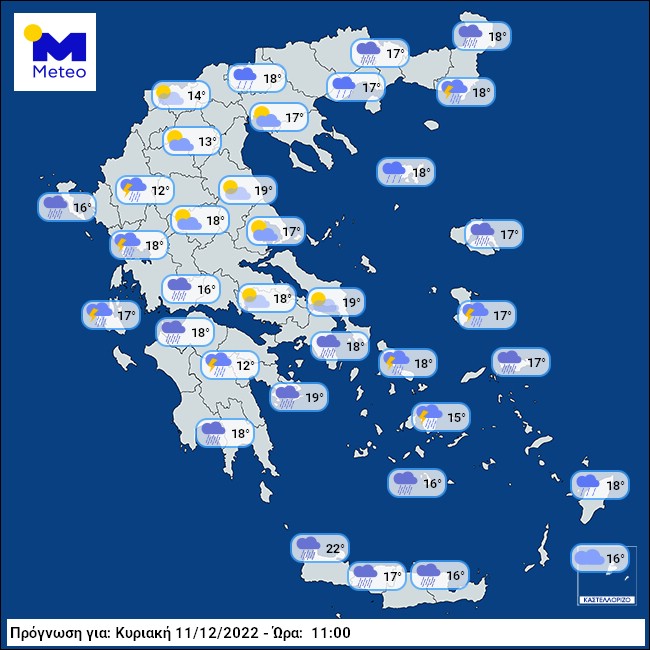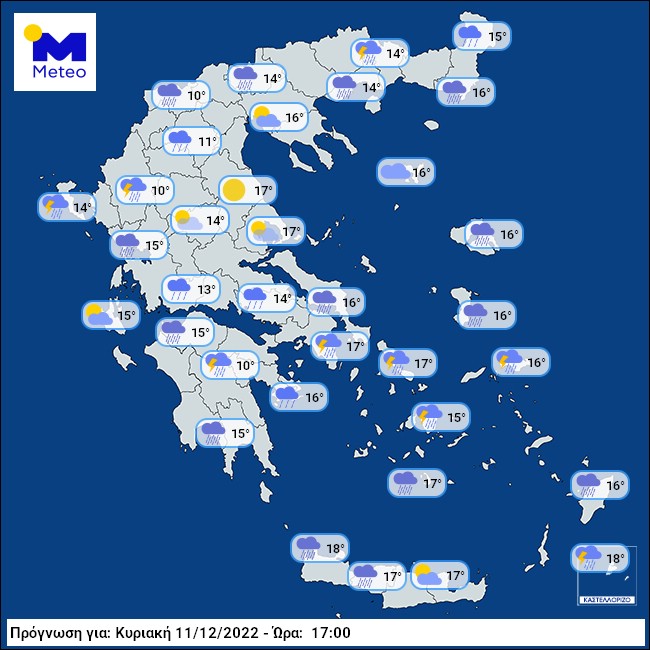 Wind
Gusty southern winds will be blowing with intensity 7-8 Beaufort and on Sunday mainly at central and northern Aegean Sea locally up to 9 Beaufort.
Note that especially southern winds with such intensity usually disrupt sea traffic.
If you plan to travel by sea over the weekend, check with local port authorities and travel agents.