Problems in the troubled railway network of Greece are far from over despite the Greek government promises after the deadly train collision a month ago.
Friday noon, and the rail track for the Suburban train Proastiakos in Patras were found to be broken. The train driver refused to continue and evacuated the train.
Passengers of the Suburban train complained to Mega TV that the services from Patras to Rio was stopped, as according to the train driver, there was a serious problem on the tracks.

"Driver and controller said that the train will not leave, because there is a problem on the line further down and it cannot pass through. In fact, the train [staff] was told to go ahead and reach where the line could support even if it stopped. There the train driver said that he will not take such responsibility," said one young passenger, a student.
Another passenger added that the train driver told her that "the track was broken, there was a crack and that they wanted us to cover up the issue."
"I think the train drivers save the situation, not the infrastructure. Here in Patras, the train drivers are excellent, we trust them," the woman added.
The majority of passengers were students who prefer Proastiakos because the ticket is cheap compared to city buses.
According to one of the students-passengers, the train was evacuated and some managed to continue their trip with buses made available be Hellenic Train. However, there was no place available for all the dozens of passengers with the effect that they had to wait for almost three hours for new buses to arrive and take them to their destination.
It is noted that after three hours, the problem was fixed.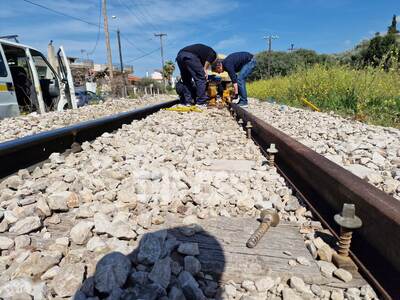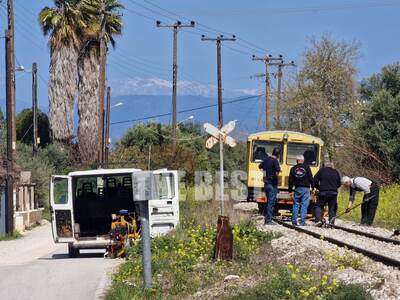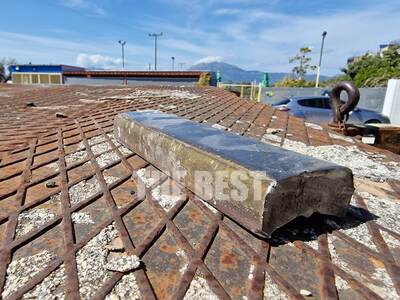 Pictures via local media thebest.gr
Dozens of passengers remained for several hours at the scene until, after three hours, buses arrived to take them to their destinations.
According to reports by daily efsyn.gr, the small piece of the rail trail broke, possibly due to age.
PS with a tiny small rail network, can you imagine Greece would have a network like Germany or France?