New Democracy leader and former prime minister Kyriakos Mitsotakis has been infected with Covid-19 and cancelled a visit to the monks Republic on Mt Athos.
It is the second time, Mitsotakis is infected with Covid-19. The first time it was in March 2022 when he was test-positive after a meeting with Turkish president Recep Tayyip Erdogan in Istanbul.
Ahead of the June 25 elections and in the context of his campaign, the former PM  has been visiting several regions across the country and suburbs of Athens, heavily mingling with crowds of ND supporters that include close contact and hand shakes. Neither he nor the crowd wear any protection measures such as a mask.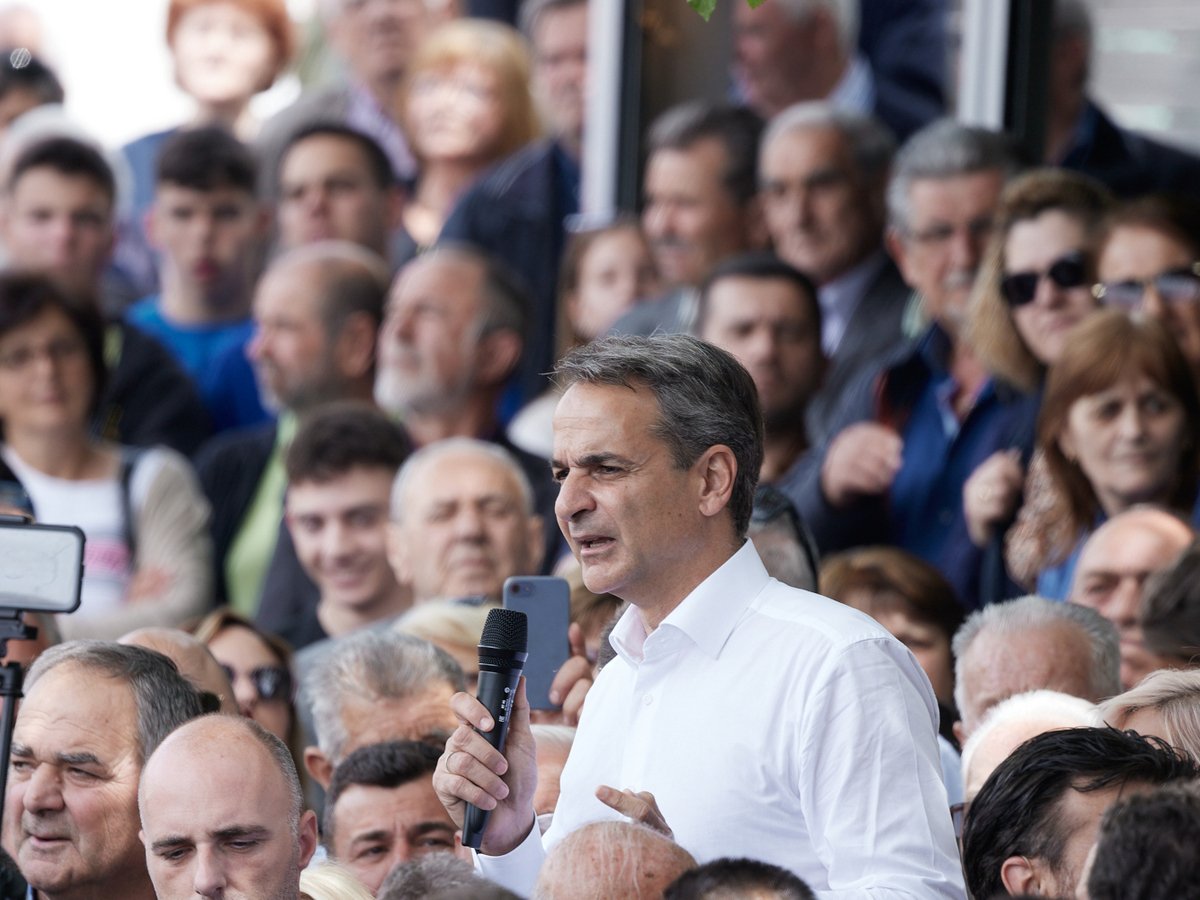 Mitsotakis announced his infection on social media on Friday saying "Hugs and kisses of the pre-elections period are always pleasant but they also have a price."
He announced that he will stay at home in the next days.
He stressed the cancellation of his visit to Mt. Athos on Holy Spirit day, Monday, June 5, saying that he will visit on another occasion.
The visit that has been intensively promoted by the media, has been reportedly aiming to persuade monks in monasteries to stop promoting the new religious-patriotic political part NIKI that is allegedly funded by monasteries in the Monks' Republic and thus several with close ties to Russia.
The party completely unknown to the broader party before the May 21 elections now is predicted to possibly pass the 3% threshold and enter the Parliament in the June 25 elections thus cutting seats from conservative New Democracy.
Next to Mitsotakis another two ND officials stated that they have also contracted Covid-19.
The number of infected crowd is …unknown.