The wildfire in western Athens has turned into a nightmare without foreseeable end. Several houses have burned down, thousands of people have been evacuated, farms and businesses destroyed.
A 77-year-old man has been reported as missing from Hasia by Fily as his relatives has no sign by him since Tuesday..

The worst case scenario seems to have come true as the fire that started in Fyli on Tuesday is out of control on Wednesday. The flames have reached the Parnitha Mt and are now heading to the core of the National Forest Park, one of the few forests left in the Greek capital that has been cover with the fire smoke.
Acropolis of Athens covered by ire smoke in the West
The direction of the winds prevailing in the area and blowing with 5 Beaufort and gust of 6 and 7, are "pushing" the flames towards the national park.
Video: The ire front heading to Parnitha Mt on Tuesday night
Huge efforts by land and aerial fire extinguishing means to keep the fire front within limits have failed. According to reports, it is very difficult for the ground forces to reach the core area.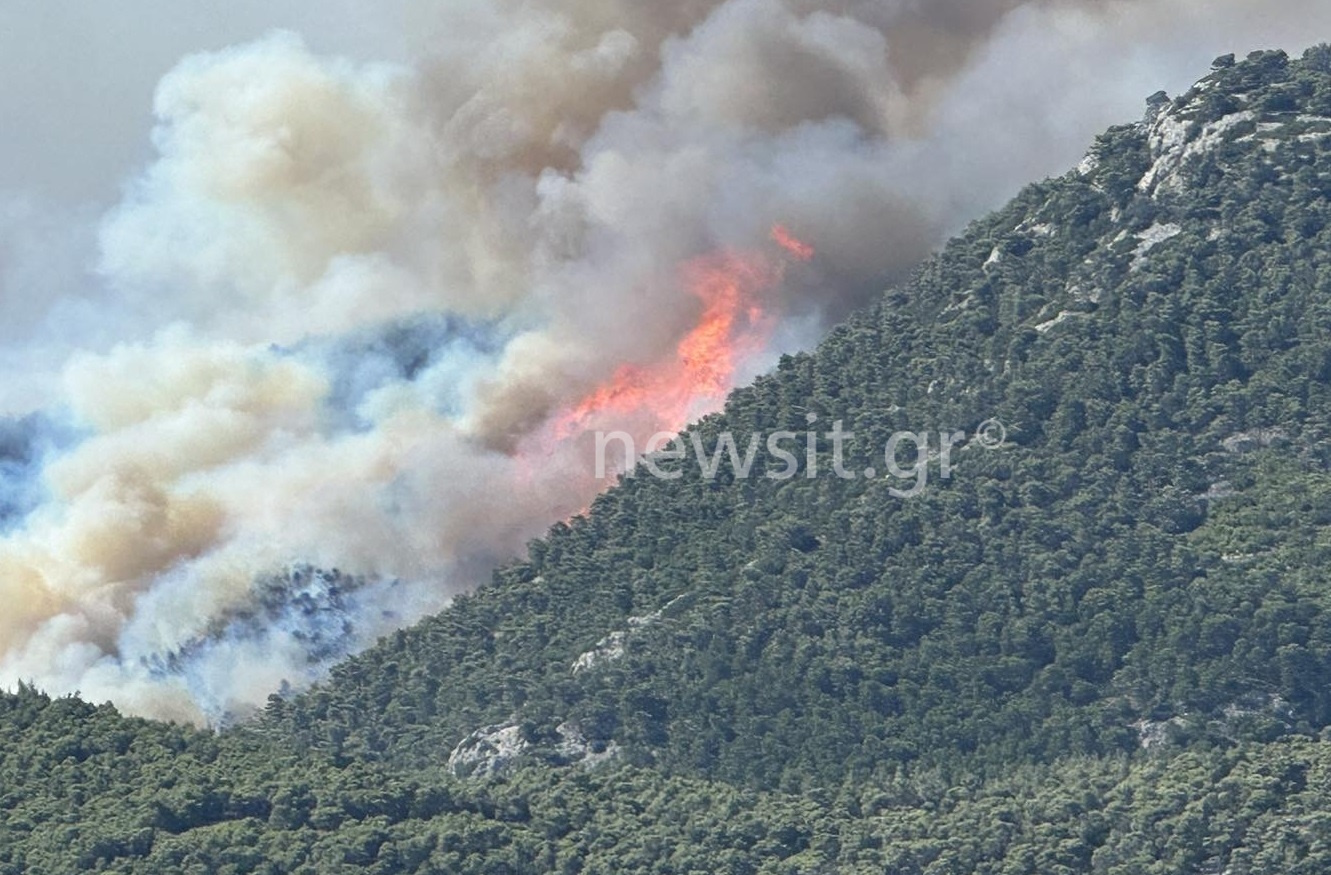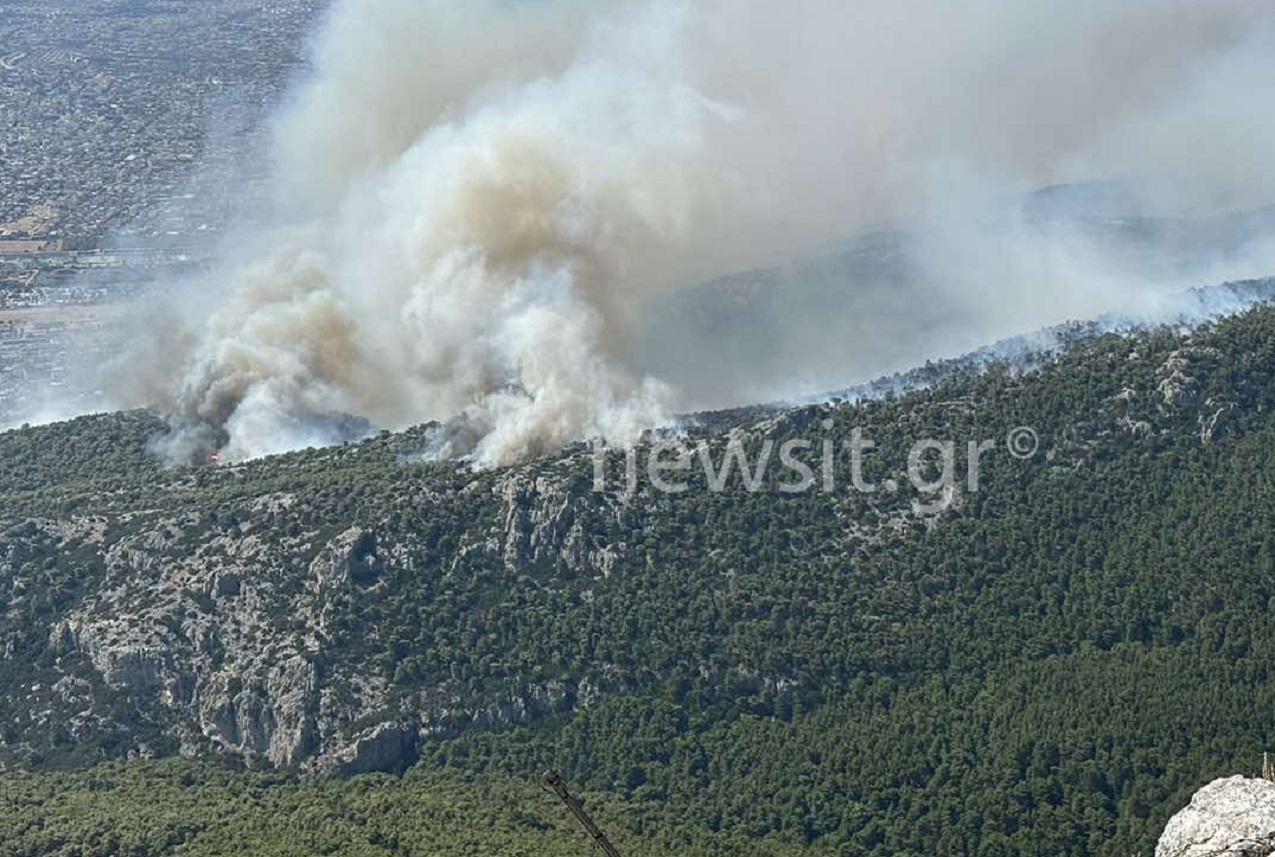 The settlements of Aghia Paraskevi and Kapota in Menidi, western Attica have been evacuated earlier on Wednesday.
Children and elderly were the first to have left the areas, however, many residents insisted o remaining to help save their houses, businesses and animals.
Video:
According to Traffic police,  traffic has been stopped on Parnithos Avenue from the height of the "Aigli" tavern.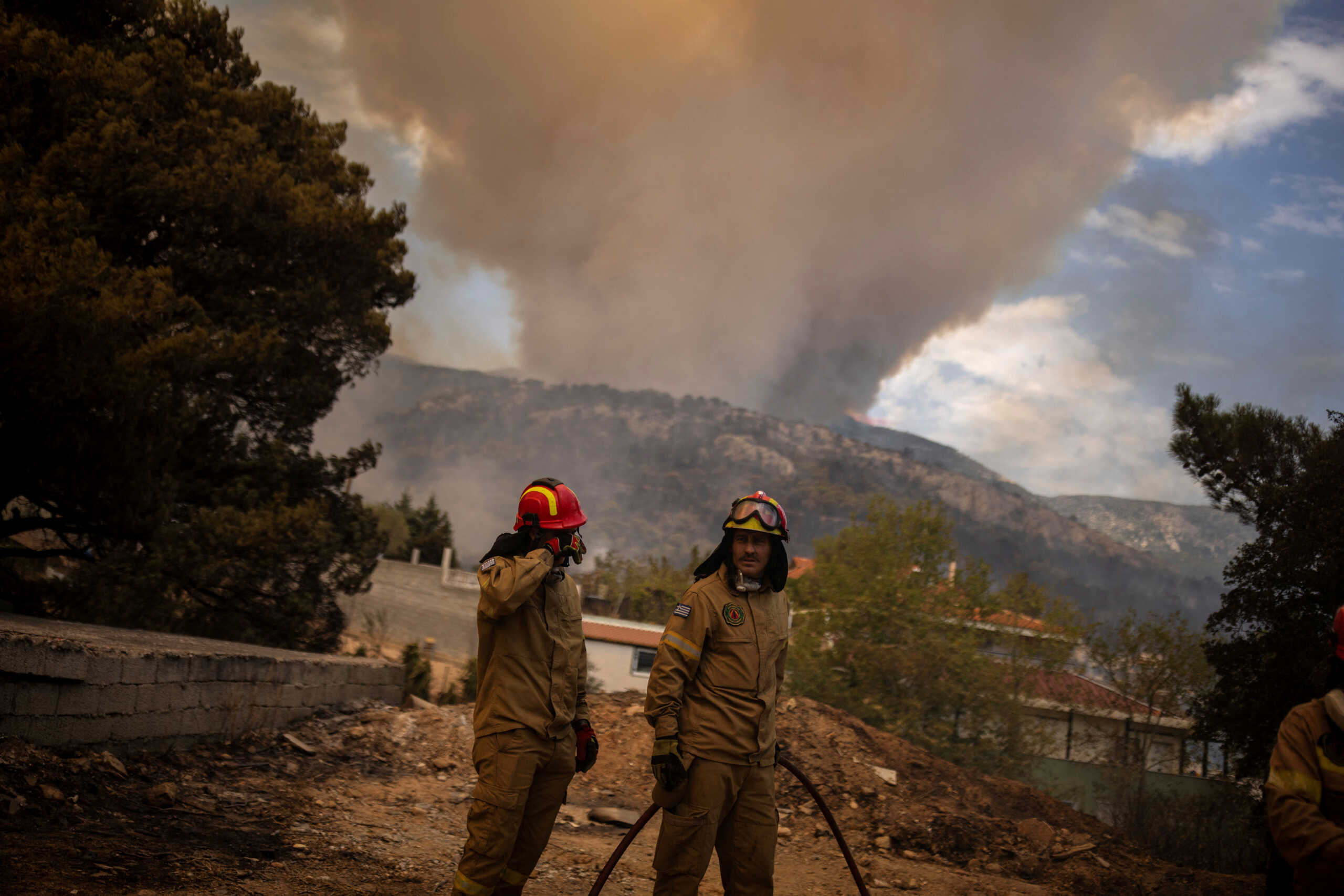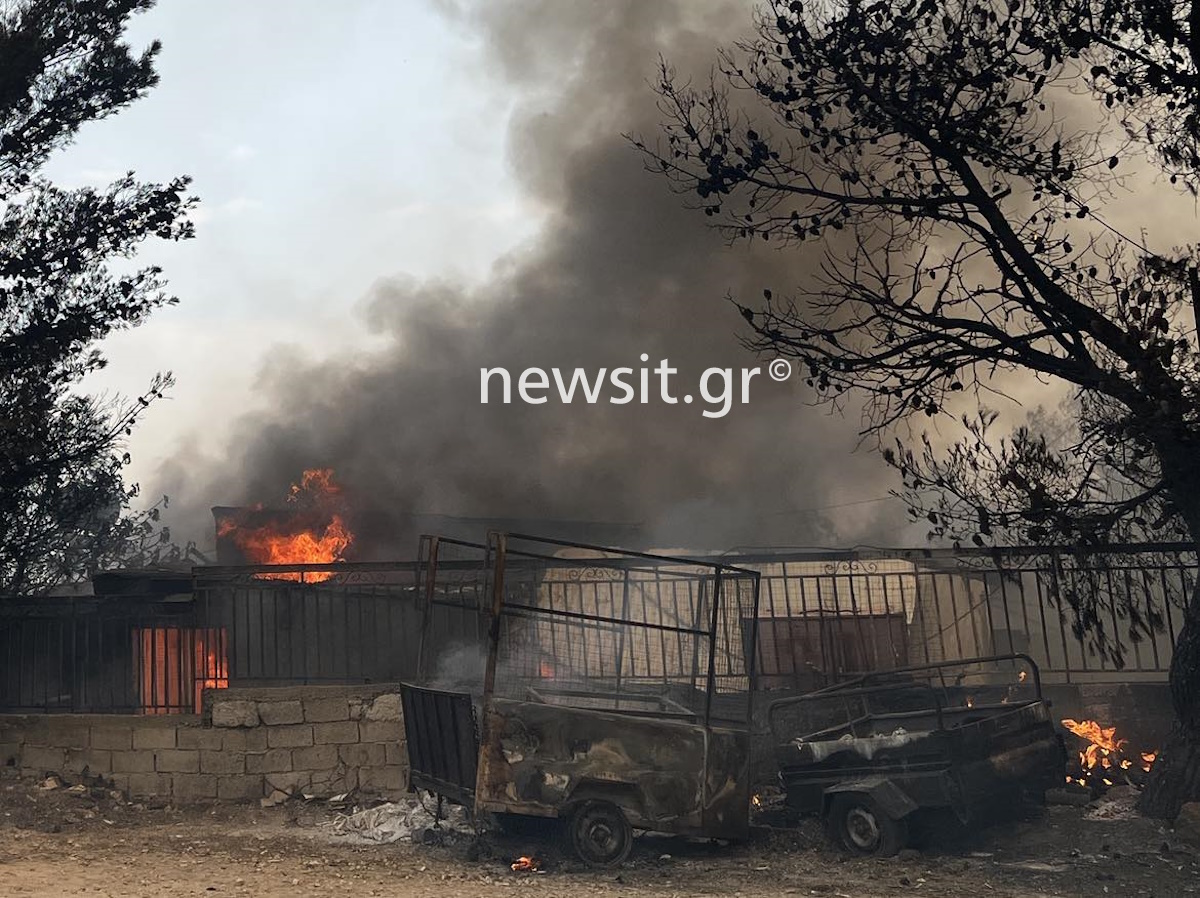 According to state broadcaster ERT, more than 10 houses have been burned down in Agia Paraskevi, Agios Ioannis Rossos, Dardiza and Kapota at the foot of Mount Parnitha.
The General Staff dismissed claims that the military camp in Kapota was on fire. saying in a statement that there were small flames at the camp fence that were extinguished by the camp personnel.
Meanwhile, police have evacuated the migrants structure in Amygdaleza for precautionary reasons due to the wildfire in Fyli, According to police sources, about 700 people are in the structure and they will be transferred by buses to Malakasa and the migrants' structure on Petrou Ralli avenue in Athens.
At the same time, dozens of people are trying to rescue farm animals, pets and wildlife.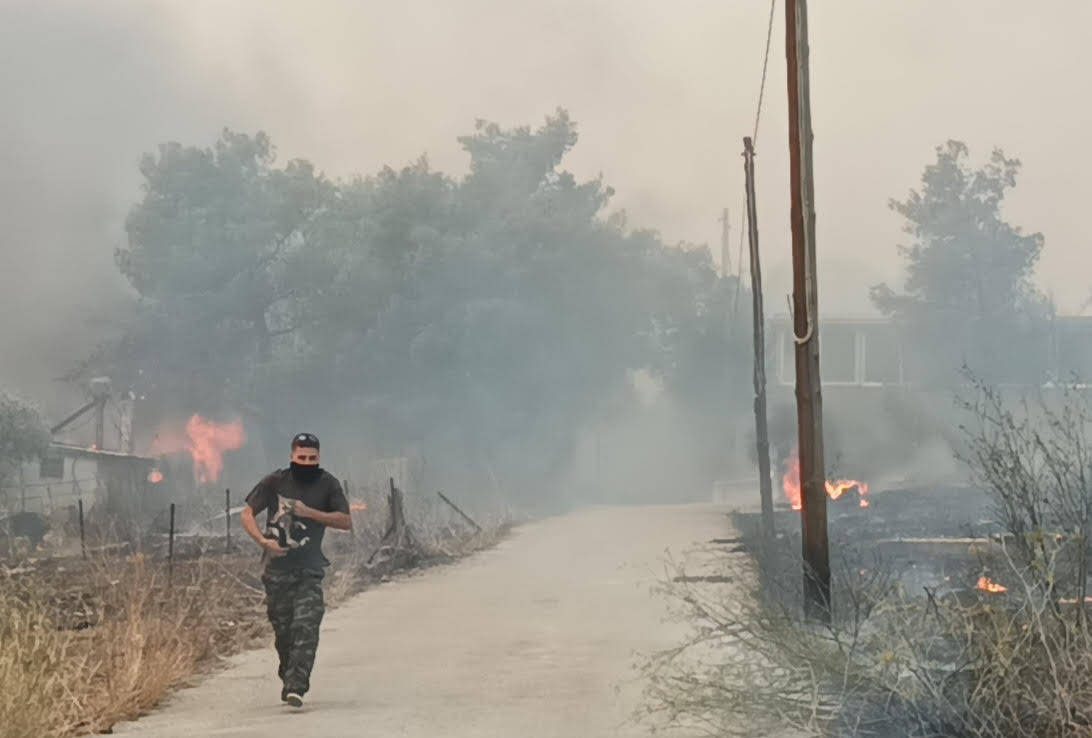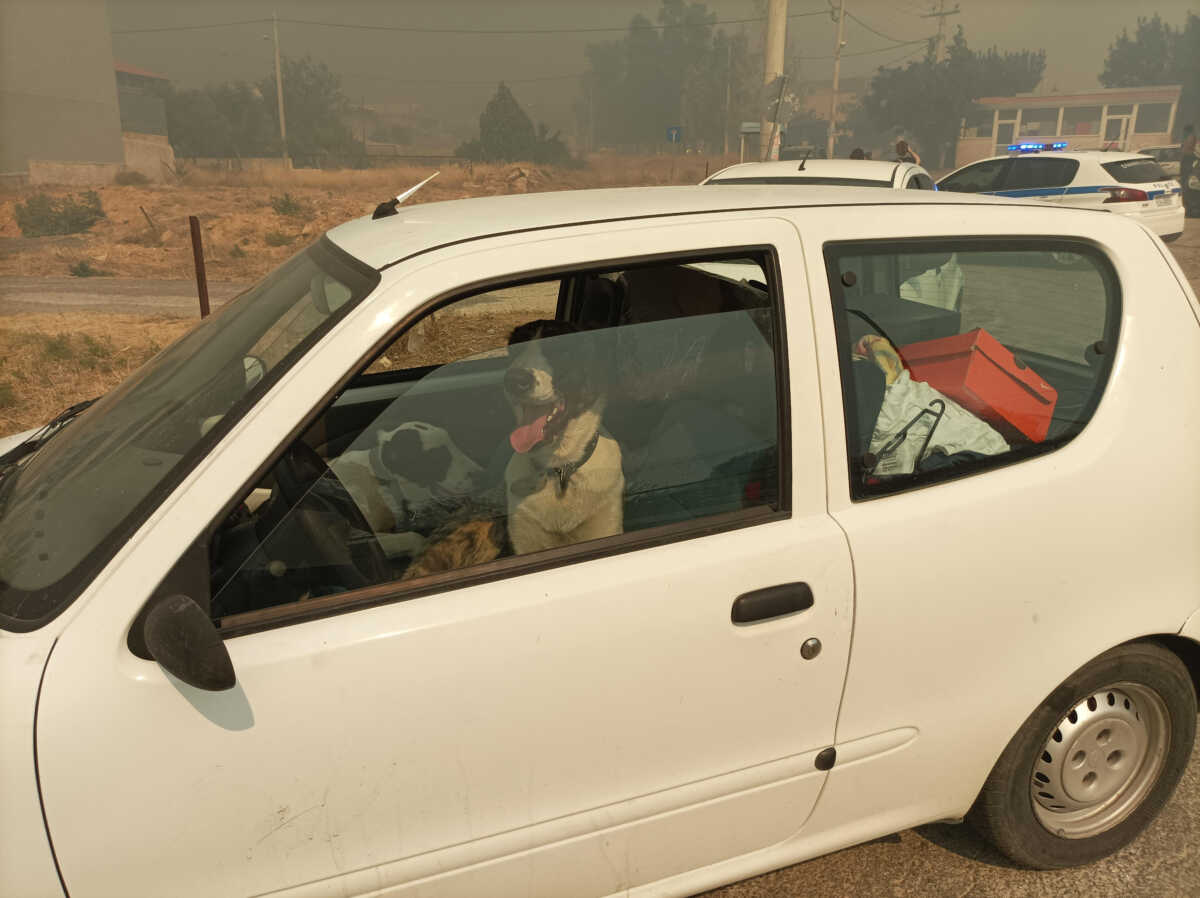 The Forest Park of Mt Parnitha was burned in 2007, 2021 and 2023.
Citing fire Service sources, ERT TV reported that the wind in the area will weaken as of 7 p.m. However, 6 to 7 Beaufort are forecast for tomorrow Thursday, August 24, 2023.
Hundreds of firefighters are operating in the area with the assistance of volunteers, however, aerial means do no operate at night.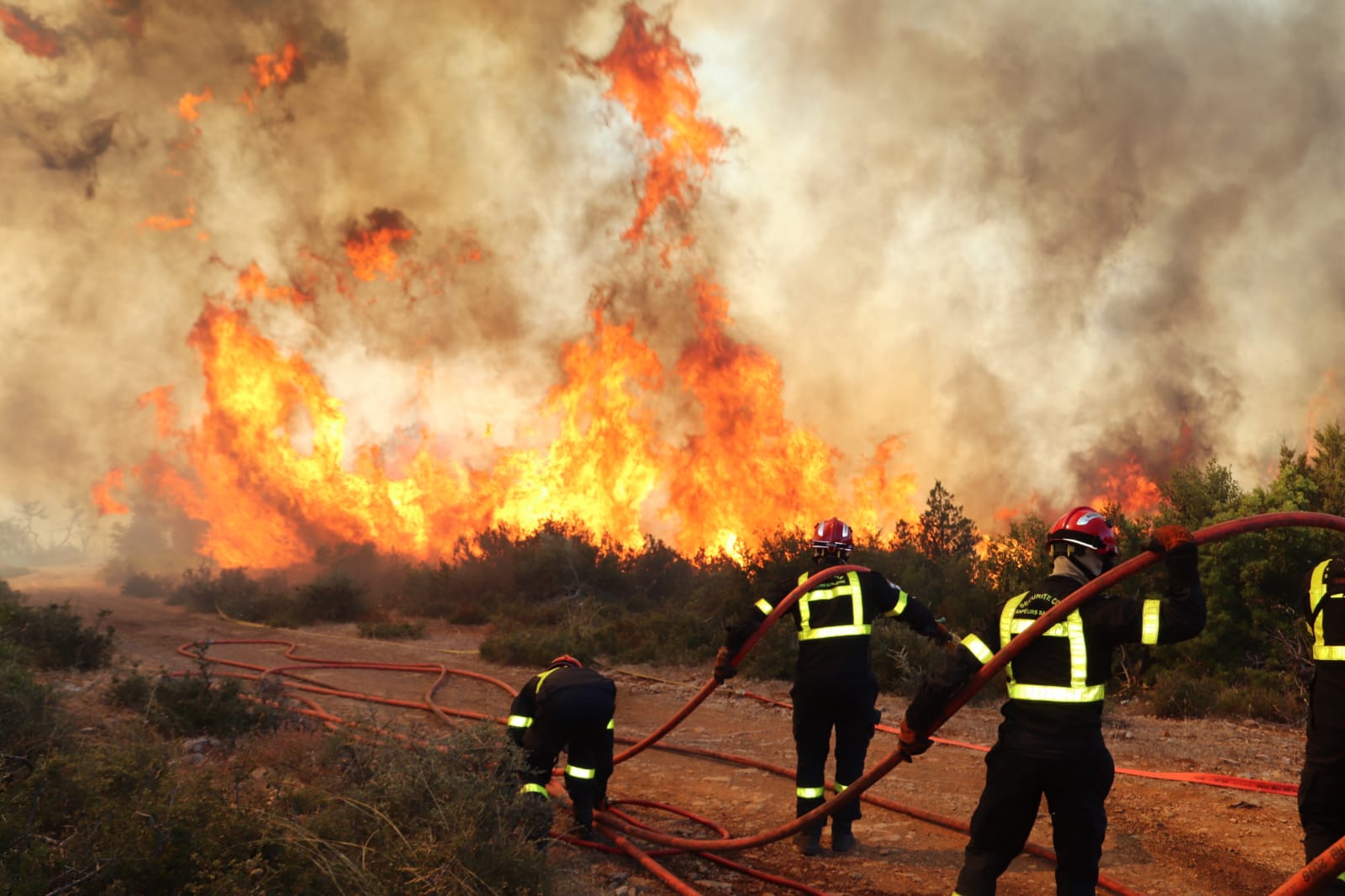 Aid for displaced people
Volunteers and municipalities in north-western Athens have organized and are offering meals, water and eventually shelter to those displaced who cannot return to their homes or find accommodation to relatives.
***Municipality of Acharnon, for example, offers hosting and aid by a reception team consisting of social workers, one psychologist, a health visitor, a nurse and a family assistant in its City Hall (87 Filadelfias Str & Bosda. Dispalced people can spend the night there. Phone number: 2132123127
At the same time, the stray animal collection vehicle of the municipality of Acharnais, patrols to collect and transport to a safe place, any animals that are found and are in danger (Phone number: 6974414547)
pictures: cnngreece, newsit.gr , and others