UPDATE: Death tool in the floods rose to six on Thursday afternoon, after rescuers found two elderly women dead in their home in the village Astritsa, Central Greece.
Relatives of the two women,aged 75 and 80, had alerted authorities as they had no contact with them. Rescuers evacuating people in the flooded area found them dead.
Earlier on Thursday, members of the Fire Service located the body of a missing man in central Greece.
The body of the missing 51-year-old man was found in a ravine by firefighters near the village of Petroto in Domokos in the region of Fthiotida, Central Greece on Thursday.
The man, a farmer and breeder, went to check his animals on Wednesday morning as storm Daniel has hit also that area.
The number of missing persons has risen to at least 10. Of them 4 people have been missing in the Volos/Pilion area, among them a newly wed couple from Austria.
Another 6 are missing in Agia Triada village of Karditsa, one of the villages under water in Central Greece, as Civil Protection minister Vassilis Kikilias announced on Thursday.
Kikilias added that six villages of Proastio, Agia Triada, Palamas [check KTG's report], Megala Kalivia and Kalogriana are "isolated."
In Agia Triada six people are missing and 20 remain trapped, in Megala Kalivia 40 people are in houses and in Kalogriana 4 people are also in houses, the minister added.
From Palamas and Proastio which are capital villages, that is, with a population of over 1,000 people each, they do not have any specific reference other than that the water is at very high levels and people are in the highest parts of the buildings.
A resident of Palamas told Mega TV on Thursday afternoon that 70 people have gathered at the roof top of a house and have been there since Wednesday noon. Among them are elderly and children and they all anticipate for an evacuation in safety.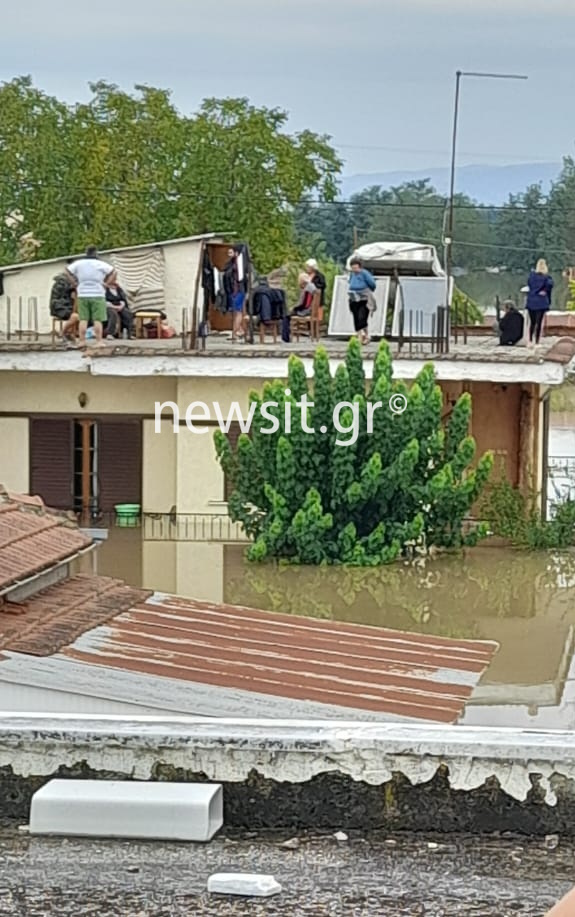 The same situation was reported by another local with a family and neighbors to have gathered in her home roof top for safety.
According to the Fire Service, it received almost 5,000 calls to pump waters in the last 48 hours, while a total of 885 rescues have taken place in the flooded areas.
In times of need, you need to get creative. Greek Army evacuates people from the flooded village of Palamas in Karditsa using not boats but a front loader. #κακοκαιρια #ΚΑΚΟΚΑΙΡΙΑ_DANIEL #Παλαμας #καρδιτσα #Greece #StormDaniel
Source: @hndgspio pic.twitter.com/tQpsxPZiEq

— 𝙺𝚘𝚜𝚝𝚊𝚜 𝙺𝚊𝚕𝚕𝚎𝚛𝚐𝚒𝚜 (@KallergisK) September 7, 2023
Organized evacuations with the assistance of the Army and the Coast Guard started in Central Greece only on Thursday afternoon. Evacuations take place with rescue helicopters and boats.
Διάσωση με ελικόπτερο στον Παλαμά Καρδίτσας
📽️0:45#κακοκαιριαDaniel #κακοκαιρια #Καρδίτσα #διάσωση #Παλαμας pic.twitter.com/0JRvfhvSOt

— antonis kelaidonis (@antonkelaidon) September 7, 2023
In some cases, firefighters just used their hands and feet to rescue humans and animals from the floods.
Ριζοβούνι #Καρδιτσα #κακοκαιρια #Ντανιελ 7
Ζωα διασώθηκαν και ένας άνθρωπος.
Το βίντεο ανήκει στον κο Β.Γιαννούλα. pic.twitter.com/ymVDC4UJyJ

— Empty The Cages Athens (@EmptyTheCages_) September 7, 2023
Locals told media that the huge volume of water and the floods came from a dam that broke, the overflow of rivers and streams.
There are no reports about organized evacuations in Volos, Pilion and other areas in the region of Magnisia although they have been isolated, with food supplies, electricity and water for at least four days due to the heavy storm Daniel rainfalls and the serious damages in infrastructure.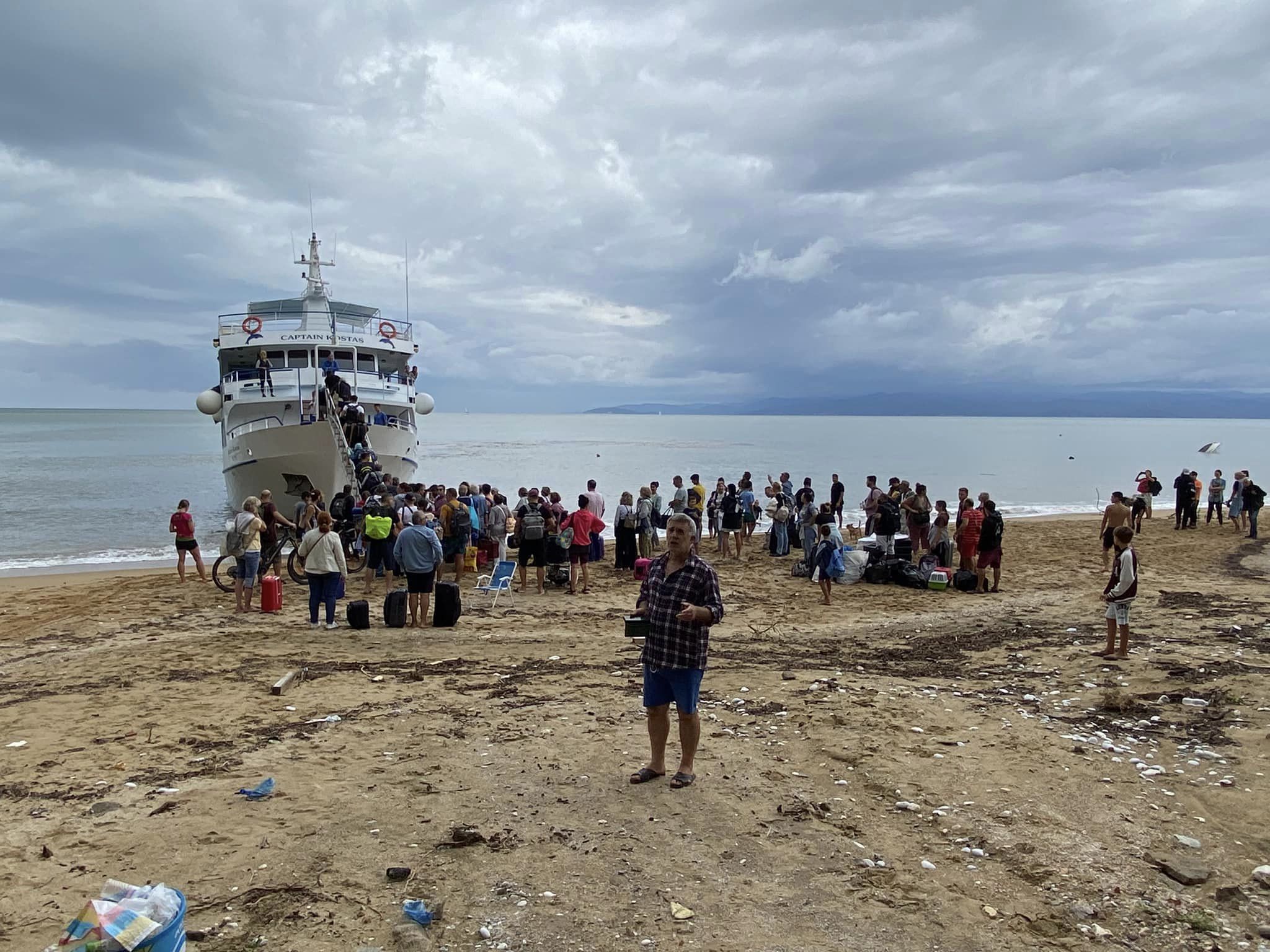 The Coast Guard has evacuated some 140 people from Mikro in Pilion after local authorities informed them that people have been isolated for three days and mainly left without supplies for food and water.