The World Bank believes that the north Aegean Sea belongs to Turkey. This is the logical assumption based on an interactive map displayed on the official website of the World Bank.
Presenting the Turkish program " Turkey SME Energy Efficiency Project GEF (P122178), the World Bank has this picture:
The unprecedented distortion of Greece's sovereignty was revealed by Giorgos Amyras, a lawmaker of To Potami.

Amyras told media that he wrote a letter to the President of the World Bank, Dr. Kim Yong Kim, a South Korean-American physician and anthropologist.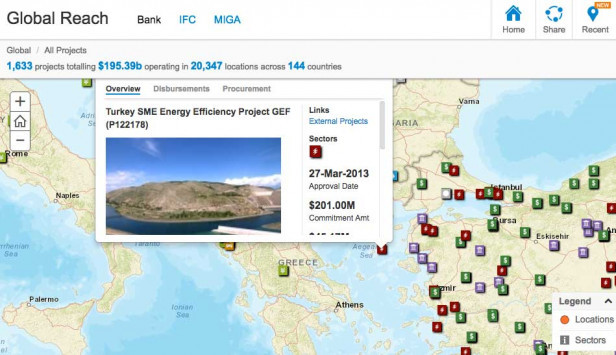 Amyras urged Kim to immediately correct the map on the official website of the international financial institution.
Is this the same World Bank Greece turned to for a 3-billion euro loan to be used for jobs creation? Yes, it is the same World Bank.
Dr Kim probably thought Greek unemployment rates would be lower if a part of the islands in the Aegean Sea simply belong to another country.
On the other hand, I cannot help to mention that we, the Europeans, sometimes are asking much too much of knowledge from the geographically isolated US citizens.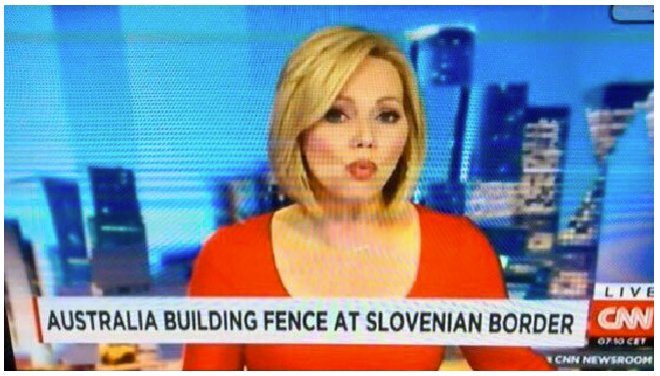 On March 5th, CNN had a first class gaffe.
An Australian online newspaper even published an article about the geographic gaffes that seem notorious.
BREAKING news: Australia is building a fence on the border of Slovenia. At least, according to cable news channel CNN.
The latest in a series of hilarious fails by the US TV station proves what we already knew — Americans just aren't very good at world geography.
The 24-hour news channel is being relentlessly mocked on social media after confusing Australia with Austria in a news report.
Either that, or whoever is in charge of the captioning at CNN probably needs a bit of a refresher. (news.com.au)

PS In a benevolent approach I'd dare say the creator of the World Bank map did not do it on political purpose. I'd dare assume that the map designer used to get a D or E in Geography and History all through the school and college years.