US President Barack Obama arrived in Athens. He was welcomed at the airport by Defense Minister and junior coalition partner Panos Kammenos.
The welcome ceremony was incredible short: just a handshake with Kammenos… and there he got in the car and left the airport for the hotel Astir in Kavouri.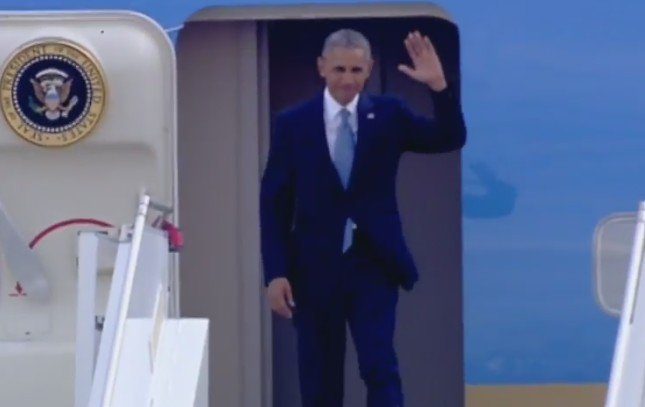 Obama's schedule for Tuesday, November 15, 2016:
13:30 meeting with President Prokopis Pavlopoulos
14:30 meeting with Prime Minister Alexis Tsipras and joint statements/press conference
19:30 official dinner at the presidential Mansion
https://www.youtube.com/watch?v=xe7aO1_ua4Y
Obama's farewell world tour: President takes off for seven days to Greece, Germany and Peru to get the adulation he can't get at home The seven-day trip will see Obama visit Greece for the first time; he'll tour the Parthenon and give his final foreign speech He'll stop through Germany for meetings with Chancellor Angela Merkel and European leaders from France, Spain, Italy and the UK Trip ends in Peru at the Asia-Pacific.
Obama in Athens & the moving red carpet
Athens Airport before I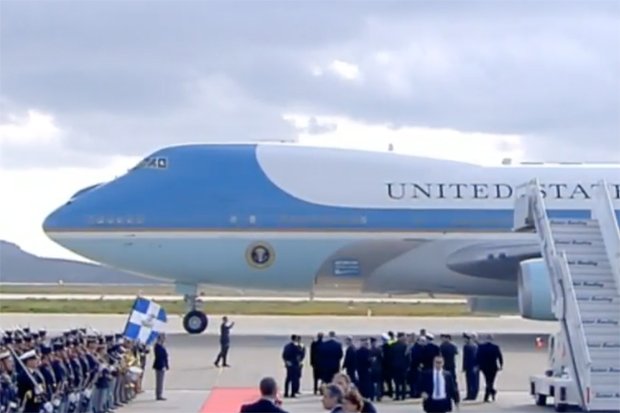 Athens Airport before II
Athens Airport before III
Athens Airport after I
Athens airport after II
Athens Airport after III – problem solved with slightly diverting the red carpet…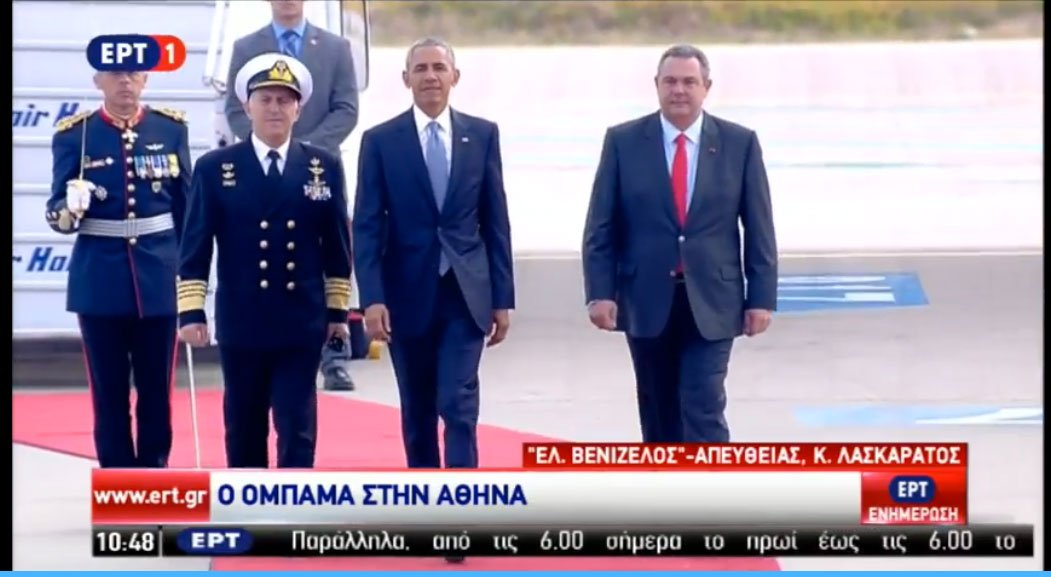 Athens Airport after IV
video: airport Arrival
https://www.youtube.com/watch?time_continue=81&v=N39j4pnAUCo
Greek media report that Obama has said "it was his dream ever he was a child" to visit Acropolis and Greece.
the visit takes place under draconian security measures, with 5,000 policemen deployed, traffic jams and troubles for drivers, commuters and protesters.Five metro stations in Athens are closed to public after 12 o'clock noon.
25 schools in the central districts of  Athens have been closed during the 2-day visit of Obama in Athens.