The phenomenon of Sahara dust will be more frequent in the coming years as the climate is getting more and more destabilized, Professor for Atmospheric Physics Christos Zerefos has said. With the climate change the rotation of extreme phenomena will be more frequent and as a result transfer of Sahara sand will occur more often in the Mediterranean area.
"There are indications that the frequency of dust transfer will increase. So far we have no clear indications that transport has already increased. However, because the extreme phenomena are increasing worldwide I think we have to expect that the transfer of dust will also increase in frequency ",  Zerefos told amna.gr. He added that we will often be exposed to Sahara dust until summer and also during the summer.
Other scientists have discovered that the Sahara desert is keep on expanding as an effect of the climate change.
The Sahara desert is currently about 10 percent larger than it was nearly a century ago, and scientists suggest that climate change is partly responsible.
Specially the south of Greece and the island of Crete saw unrepresented clouds of Sahara dust recently.
With every strong south wind, billions of Sahara dust particles are been transferred to Greece.
On April 1st, areas most affected are the Cyclades islands and Crete for one more time, but the phenomenon is not that extreme as in the middle of March.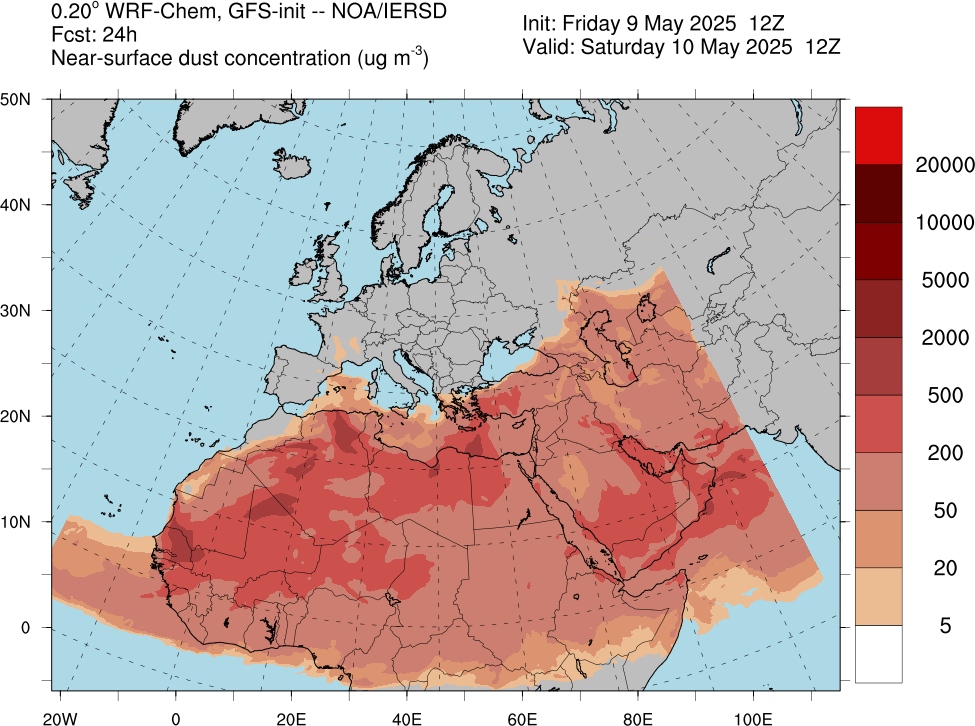 By Monday, the phenomenon will move more to the East, towards Cyprus, while the sky over Greece will be clear.
Dust storms in the Sahara April 1st 2018 via Nasa Observatory
Vast Dust Storms in the Sahara… https://t.co/KwquDTvXam pic.twitter.com/HLYO9GsaCm

— Stephen Jason (@EggheadJason) April 1, 2018
thumbnail picture via @xsirios
I suppose it is a photoshop 😛
PS I remember when I was a child, Sahara dust was zero. The phenomenon started to appear in the last ten years or something.