Greece's National Meteorological Service EMY issued a weather warning on soaring temperatures of to 40 degrees Celsius and a heatwave in the next couple of days. The heatwave is forecast to last until Friday.
Hot air masses from the shores of North Africa will cause a temporary temperature rise from Wednesday, July 14, until Friday, July 16, 2021, EMY said in its weather warning.
Affected will be the largest part of the country.
Regions mostly affected will be on the mainland, with the highest temperatures reaching 38°-40° C forecast in regions away form the sea shores.
In islands and sea shore areas temperatures will be 3 to 5 degrees lower.
Attica: Temperature up to 38° C on Wed, July 14, and up to 39° C on Thu and Fri, July 15-16.
Temperature Forecast July 14-16, 2021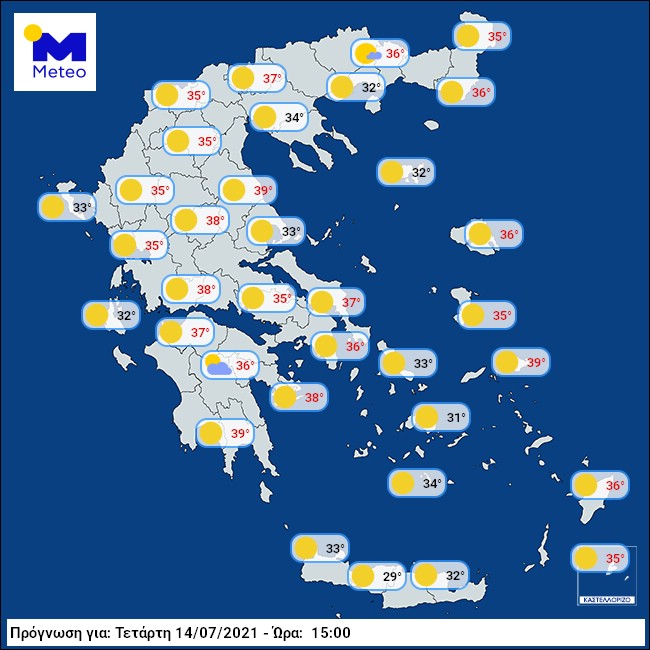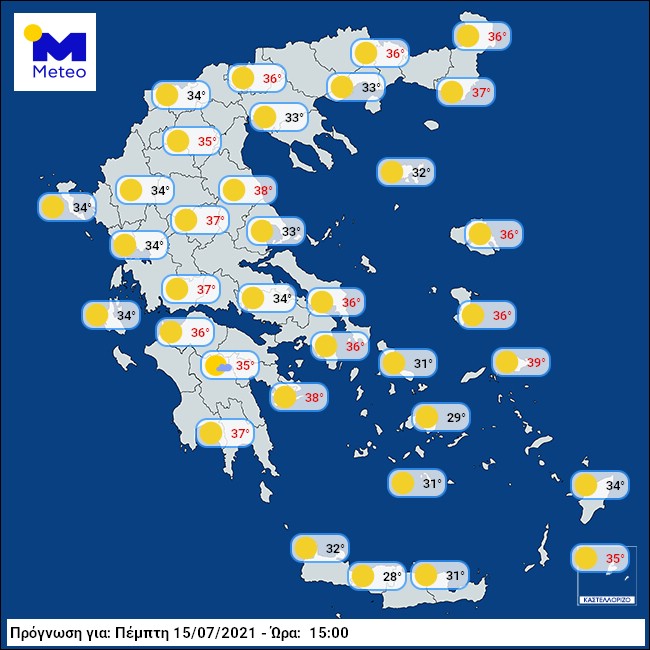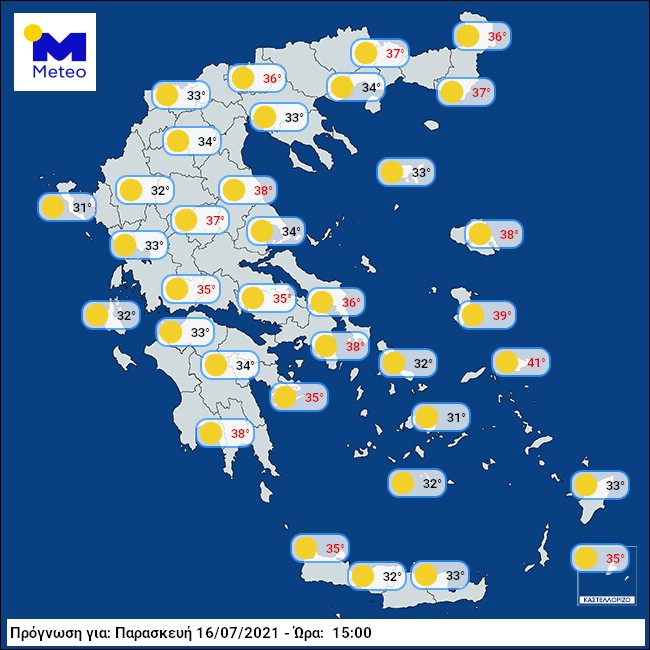 The heatwave will gradually retrieve in the majority of regions over the weekend, July 17-18, while it will remain with 38 C in the eastern mainland.