The Greek Coast Guard continues the Search and Rescue operation South off island of Crete Friday noon after a boat carrying migrants capsized and some 8 people are missing. 37 people have been rescued so far.
for several people believed missing a day after a boat carrying dozens of migrants sank in high winds.
32 of the rescued were
reportedly
taken with a tanker to Ierapetra and another 5 with a Super Puma helicopter to the island of Karpathos.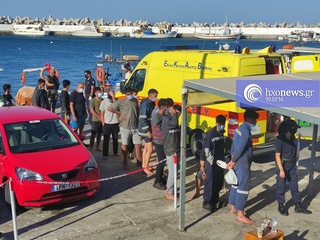 According to survivors, there were a total of about 45 people on board the vessel.
The passengers' nationalities, original departure point and intended destination were not immediately clear.
At the time of the incident powerful winds were blowing in the area.