A 38-year-old man lost his life on Friday afternoon after he suffered serious head injuries while he was combating fire in Ippokratio Politia, in North-West Athens. The man, a civilian, has hit by a power column that crashed, state broadcaster ERT reported. According to earlier reports, the man was taken with an ambulance to an Athens hospital in very critical condition. However, ERT reported that he was killed on the spot and he was unconscious when taken to hospital.
Residents in the fire fronts – and not only in Athens – complain about shortage of fire fighting means including aerial ones. State ERT TV showed people in Athens carrying water basket and basins to extinguish the fires in their homes, or work with a gardening water hose..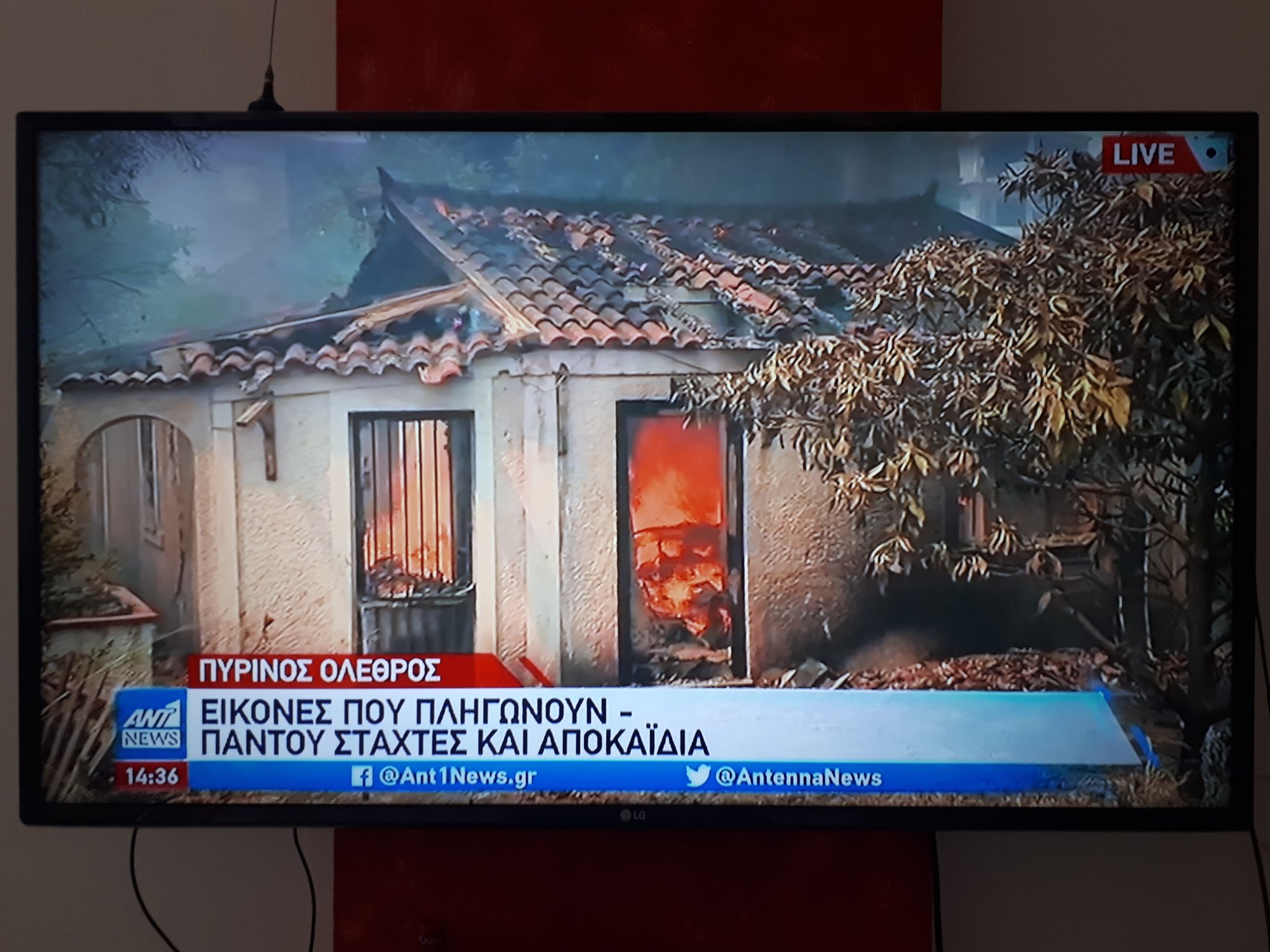 Evacuations of people continue in northern Athens and Attica, Evia, central and south Peloponnese on Friday afternoon as the strengthening winds revived the forest fires creating fire fronts of long kilometers. Sections of highways Athens-Lamia and Tripolis-Kalamatahave been cut to traffic, the power facilities are at risk of blackout.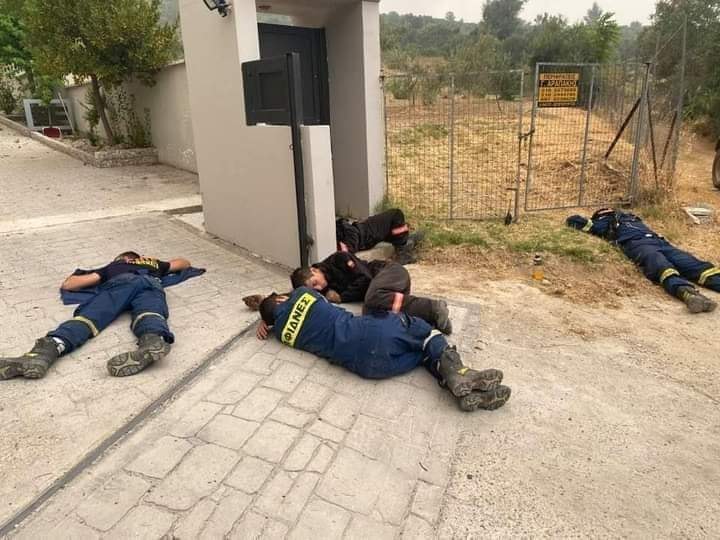 Exhausted volunteer fire fighters taking a short break at a house yard in Afidnes. (via Maria Korvesi-Twitter)
There are currently 56 active fire front in the country, head of Civil Protection Nikos Hardalias said around 2:00 p.m.
Athens & Attica
The biggest front is currently in the area of Afidnes and Kryoneri and the blaze is out of control.
The evacuation of Kapandriti, Polydendri, Malakasa and other areas has been ordered.
Residents are directed to move to the East Attica coast in Varnava and Nea Makri.
Homes and businesses have burned down. Among them also a factory producing paints and solvents in Afidnes. Repeated explosions were preventing fire fighters from approaching.
9 firefighters and civilians have been injured and hospitalized.
Evia
The fires in north and central Evia are raging out of control and more villages and settlements have been evacuated, since the morning among them Kirinthos, Farakla, Zoodochou Pigis, Metohi, Kehries, Mantoudi, Kymasi, Krya Vrysi and Spathari.
The mayor of Mantoudi told ANT1TV that they need accommodation for all the displaced people.
The fire that started 3 days ago in the mountains of central Evia and reached the coast in the West has meanwhile reached the East coast in the Aegean Sea.
Ancient Olympia, Mani
Fire fronts are raging in south Peloponnese and the evacuation of Gythio, a town with 5,000 people plus tourists has been ordered Friday afternoon.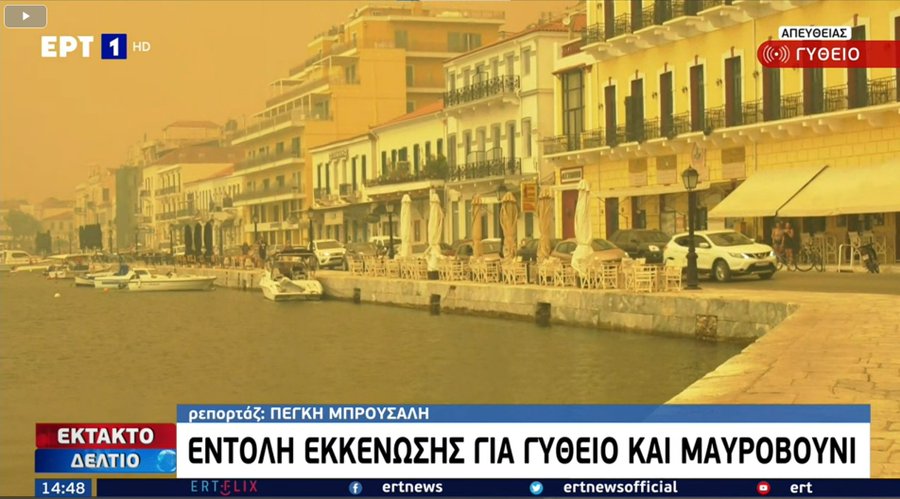 Several villages and settlements have been evacuated in Ilia and Messinia as well.
Some 20 people were taken to hospitals with respiratory problems, two firefighter suffered burn injuries.
PS due to electricity problems in the Attica power network, reporting is currently extremely difficult and the internet is lagging. We have difficulties to upload pictures and videos, we may do it later.
For brief news items check with our Twitter account: @keeptalkingGR