Chanting "Justice for Zackie" thousands of people marched on Tuesday evening to commemorate the brutal murder of LGBTIO activist Zak Kostopoulos three years ago. People gathered at the spot where Zackie was killed by a shop owner and his friend on September 21, 2018.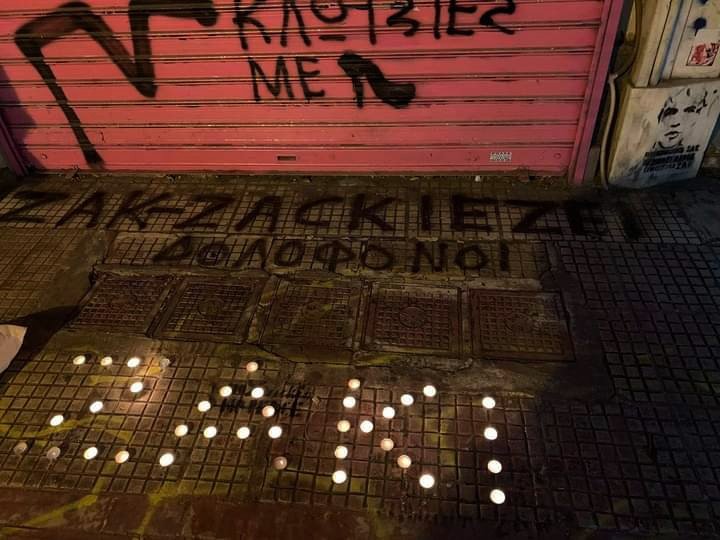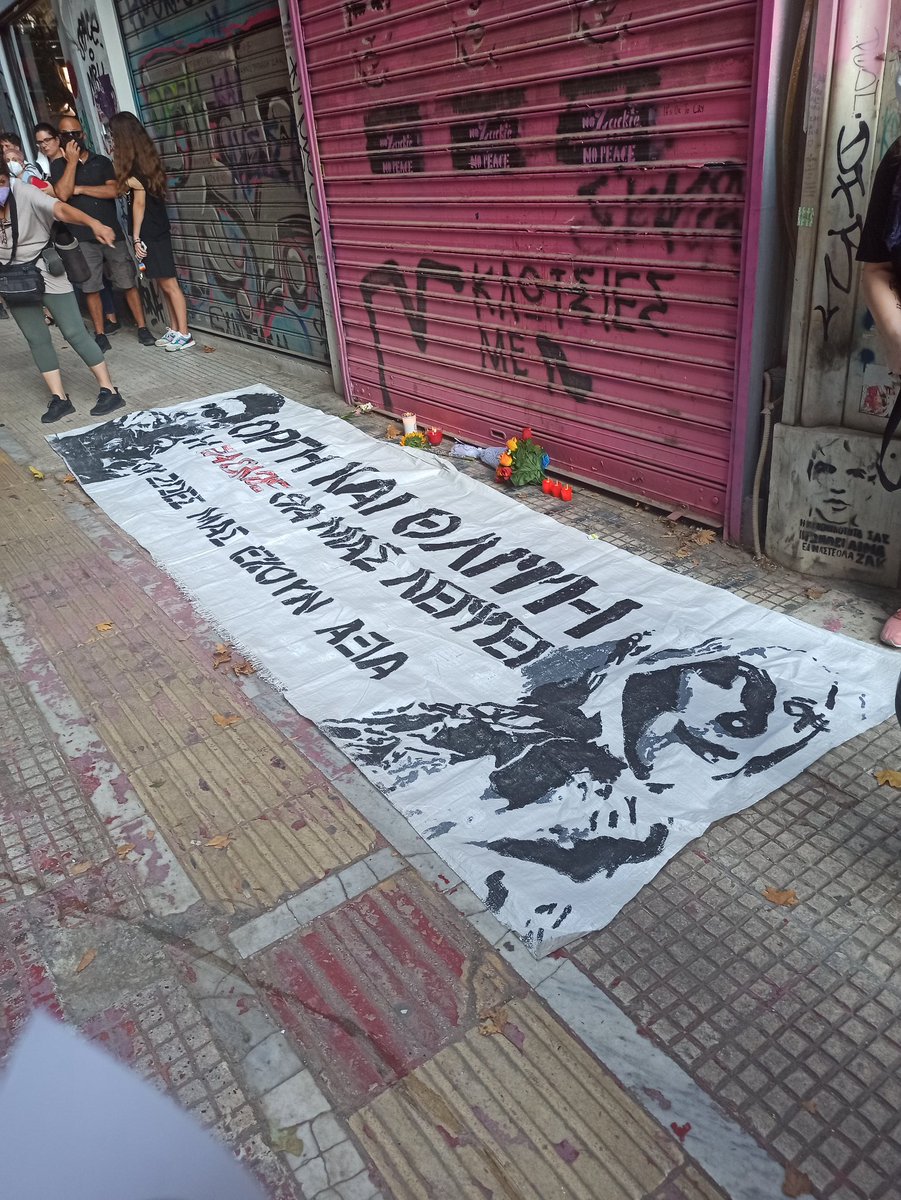 They laid flowers, messages and candles on Gladstonos Street and then marched to Syntagma Square and to the Parliament.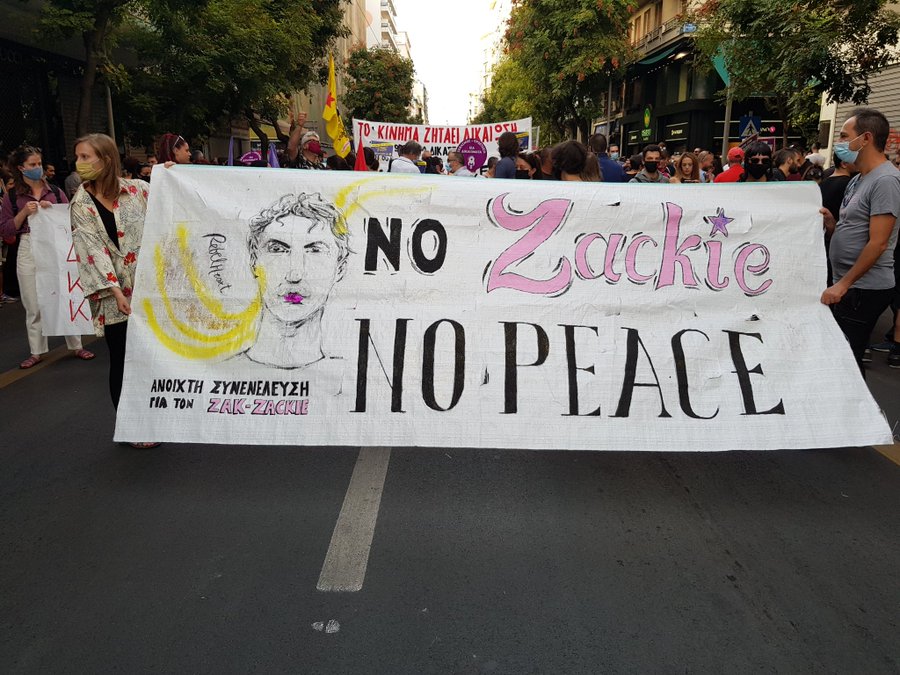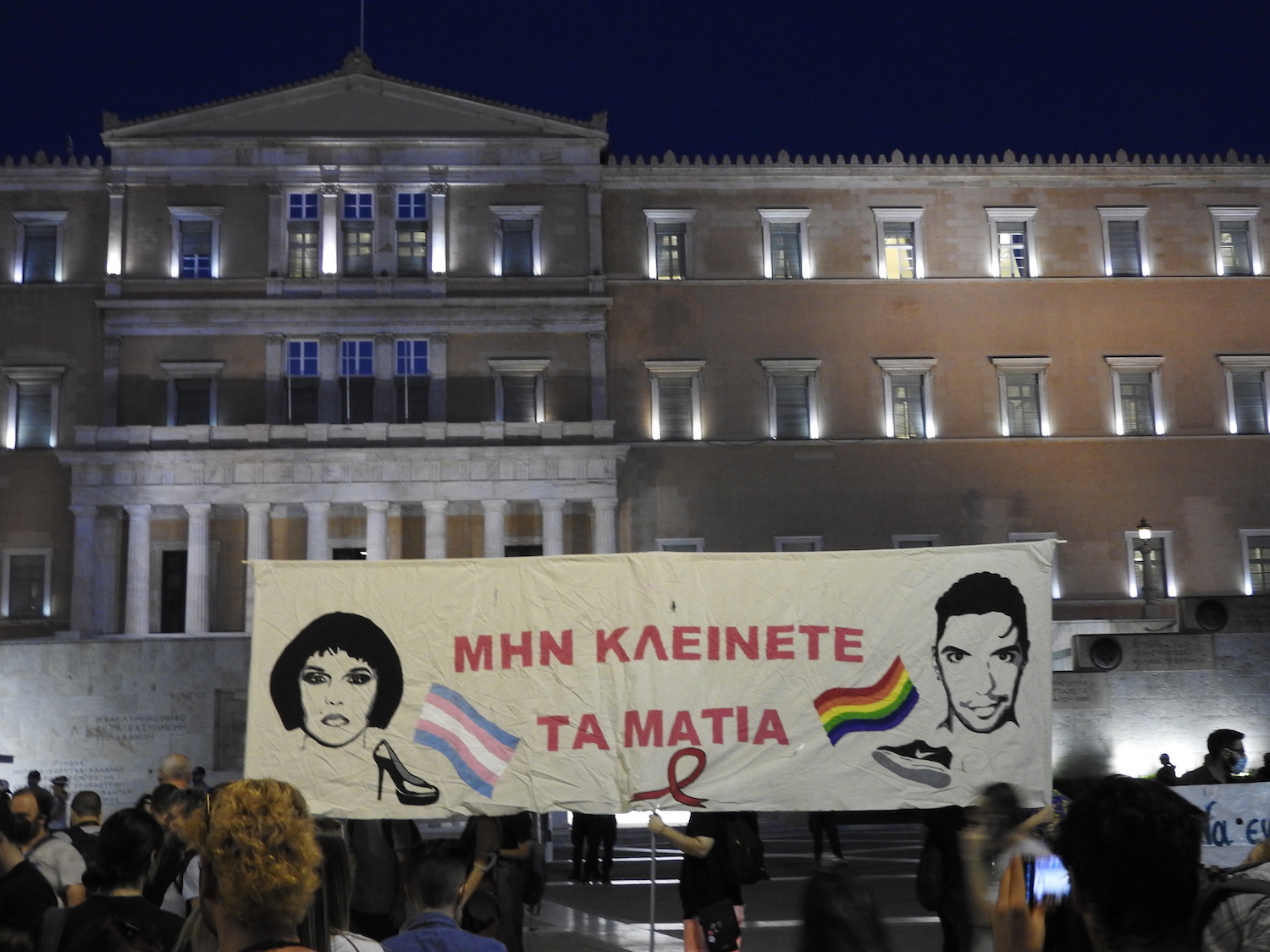 In a joint statement, organizations, collectives of the LGBTIO community, feminists groups and leftists said that they were marching "to shout out his unjust treatment and to defend his/her name, our own lives, our safety, our bodies – to claim our right to exist without fear and shame, our right to love."
The brutal murder of 33-year-old Zak Kostopoulos on an early afternoon was recorded with a camera, his two attackers could not but accept their action.
However, three years later, they have spent not a single day in prison and they are not charged for murder but for "fatal bodily harm." Their lawyer was recently appointed health minister.
The lawyer of Kostopoulos family, Anny Paparousou,  posted that Justice has been hindering charges on other suspects like policemen and ambulance paramedics.
Initially media reported that a drug-addict armed with a knife had entered the jewelry shop to rob it and that the owner acted in self-defense. The truth was different.
For the first time after three years, the court is to meet on October 20. To stand trial are the owner of a jewelry shop and his neighbor, a real estate agent and member of a far-right group, as well as four policemen who mistreated Zak while he was dying on the street.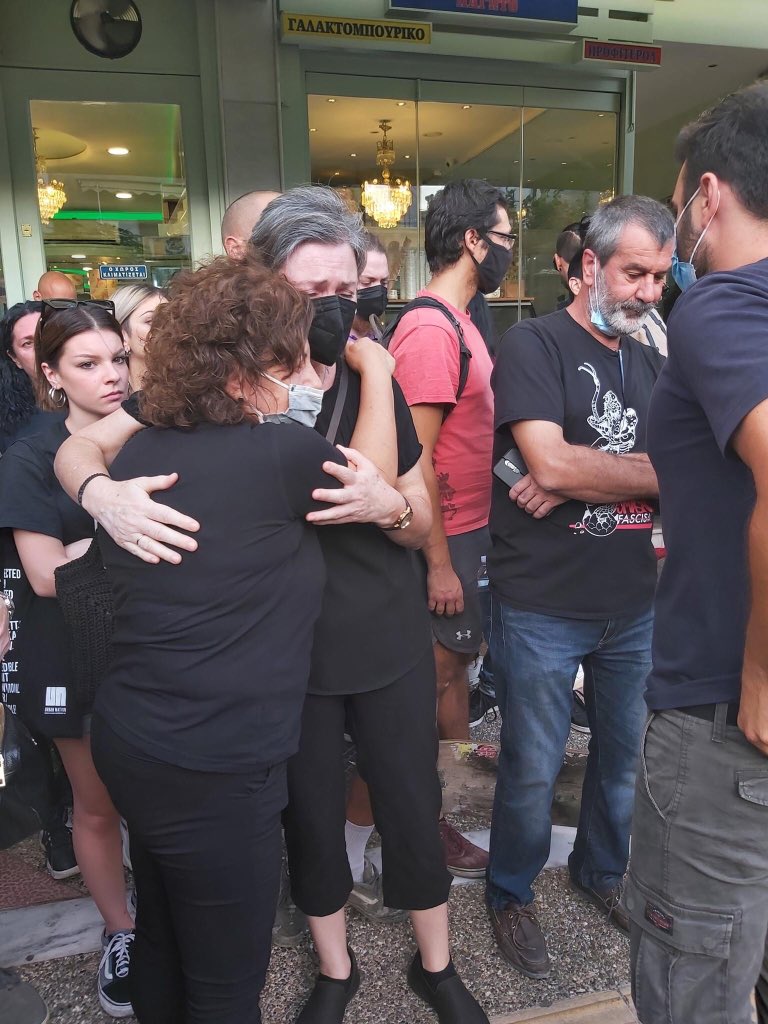 The mother of Zackie and of Pavlos Fyssas united in pain on September 18 during a commemoration rally for the rapper who was murdered by a member of neo-nazi- Golden Dawn, eight years ago.