Seismologists and other authorities remain on alert and warn of possible strong aftershocks after the earthquake that struck with magnitude of 6.3 Richter the island of Crete on Tuesday noon.
Although the epicenter was in the sea area 23 km east of the town of Zakros on South-East Crete, material damage has been recorded in the town of Zakros. The earthquake had a focal depth of 8.2 km..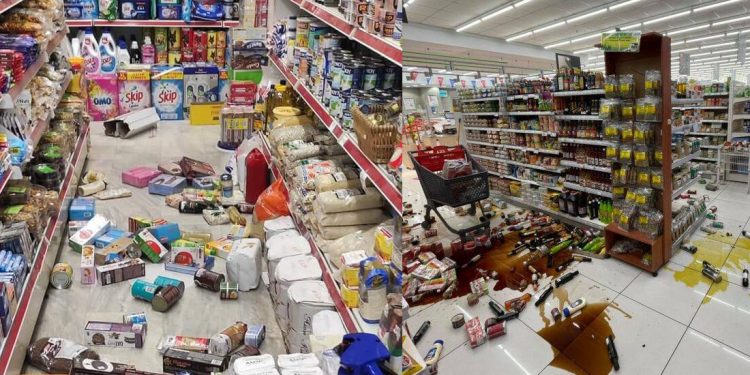 The small church of Agios Nikolaos in Xerokambos Sitias, collapsed, damages have been recorded in homes and businesses of the area.
Falling rocks and boulders were reported in several regions.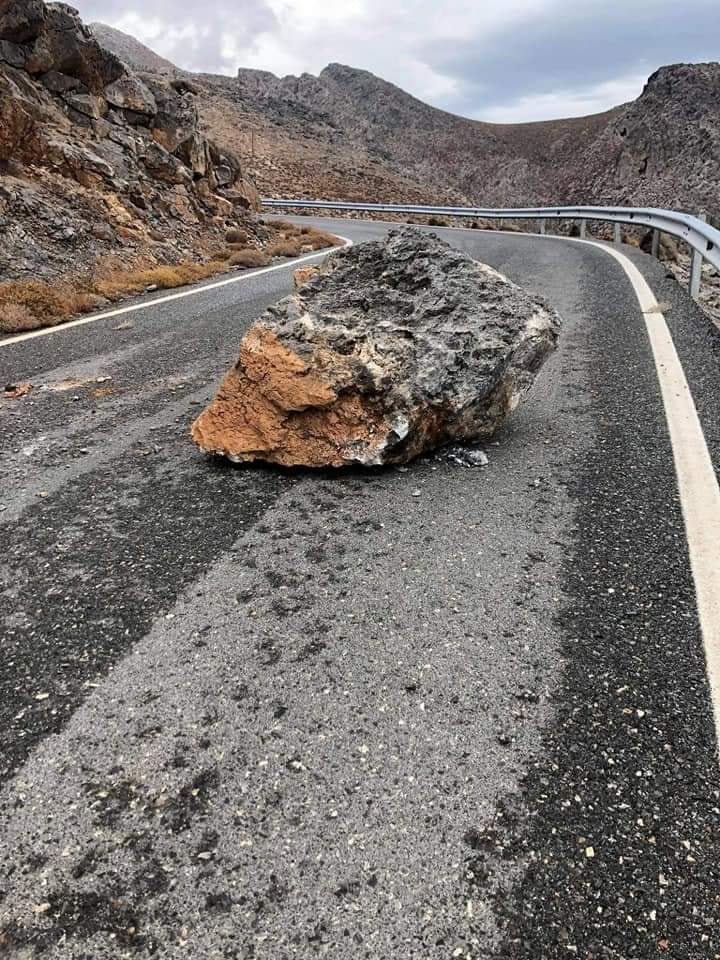 Picture via Areti Athanasiou
As inspections are underway, local authorities report of cracks at several buildings in their villages and towns.
No injuries or fatalities have been reported.
Speaking to state-run news agency amna, head of Greek Earthquake Planning and Protection Organization Efthymios Lekkas said that that two more 24-hour cycles needed to pass to verify the aftershock follow up. An aftershock measuring 4 on the Richter scale was recorded at 12:36, while the largest aftershock recorded so far is 4.4 on the Richter scale.
The head of research at the Athens Observatory's Geodynamic Institute Gerassimos Chouliaras agreed, adding that there might be an aftershock of the same strength or of slightly lower magnitude.
Seismologists in Greece stress that the earthquake on Tuesday occurred on a different fault line than the one in Arkalochori, 80 km in the west, two weeks ago.
Wednesday morning they pointed out that the aftershocks activity is rather poor, so far. Seismologist Akis Tslentis reportedly did not rule out an aftershock with magnitude 5.4 R.
Seismologists warn the local population to stay away from old and severely damaged buildings.
The mini tsunami that occurred after the 6.3 R earthquake was insignificant.
other sources: cretapost.gr, cretalive.gr, TV channels