Greece' National Meteorological Service EMY issued a weather warning on Sunday of intense phenomena forecast for Monday and Tuesday, December 6-7, 2021. Main features of the bad weather front are heavy rainfalls and thunderstorms and stormy to gale winds up to 8 Beaufort.
Weather warning Analytically:
Heavy rainfalls and thunderstorms will occur:
a. Monday, Dec 6: Ionian islands, Epirus, western Sterea and
in the afternoon in western Peloponnese.
Locally hail is expected mainly in the Ionian islands, Epirus and western Sterea.
b. Tuesday, Dec 7: islands of the eastern Aegean Sea and the Dodecanese, temporarily in the southern Ionian Sea,  Peloponnese, Crete, central and eastern Macedonia,
Attica – Evia: the intense weather phenomena will probably temporarily affect Attica
and southern Evia on Monday night and the early mornings
hours of Tuesday.
South
will be blowing with intensity 7 to 8 Beaufort in the open seas on Monday.
On Tuesday, they will gradually turn to north-western winds in the West and the North and will be blowing with the same intensity.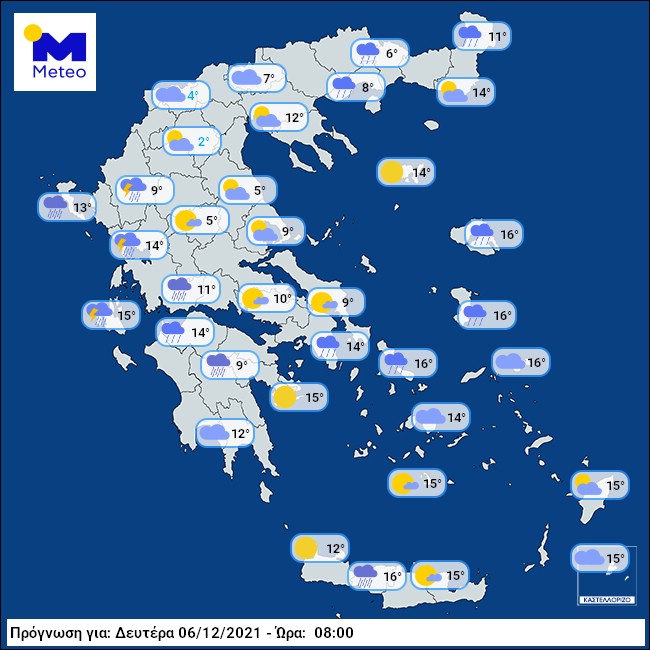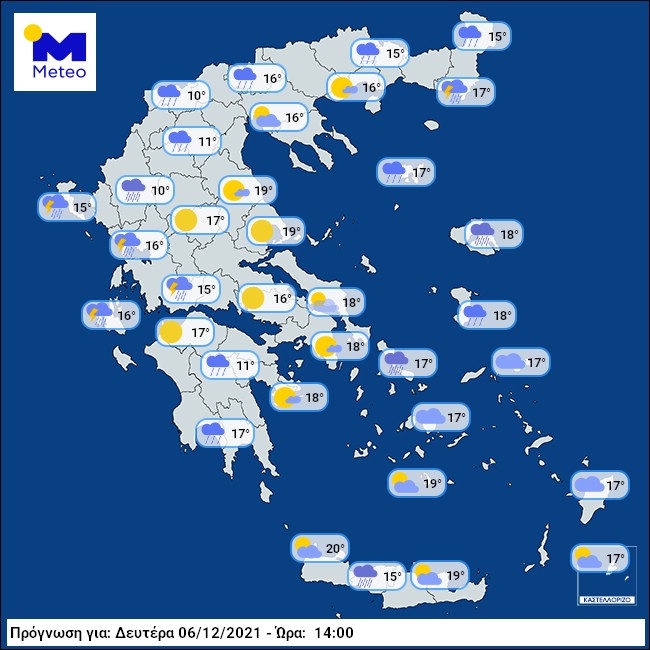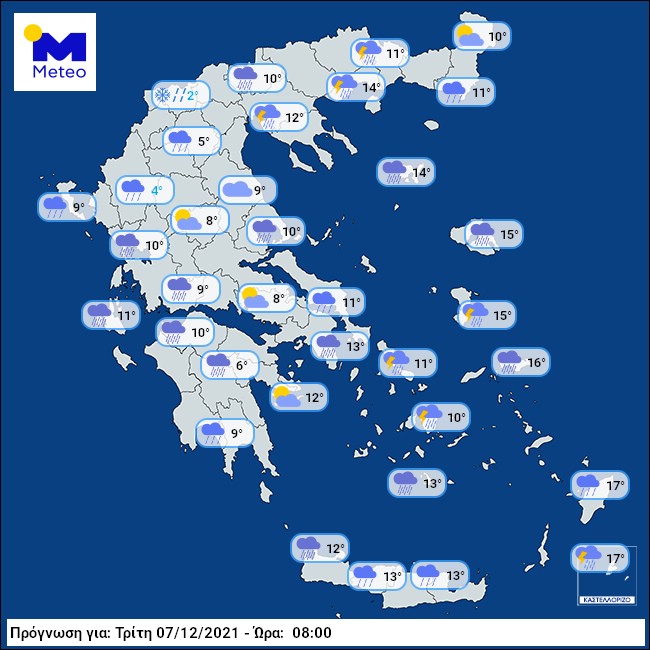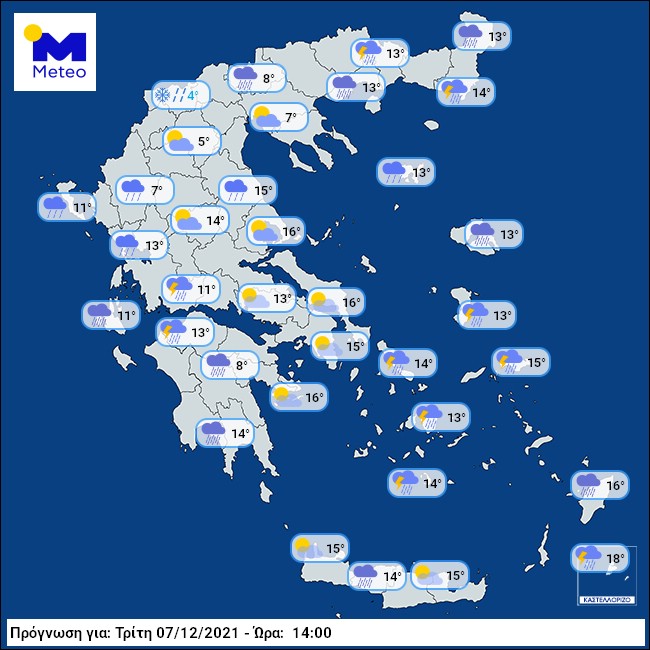 sources: emy, meteo