Movement for Change (KINAL) MEP Eva Kaili was on Tuesday elected Vice-President of the European Parliament as a candidate of the Socialists & Democrats (S&D) party.
Kaili  gathered 454 of the 690 votes total, thus securing her elected position as one of 14 European Parliament VPs in the first round of this electoral process.
Former television news presenter and PASOK MP, 43-year-old Eva Kaili has been serving as a Member of the European Parliament since 2014.
KINAL leader Nikos Androulakis congratulated Kaili on social media, wishing her every success in her new duties, and so did Greek President Katerina Sakellaropoulou.
The S&D Group is represented by 145 MEPs across 26 EU countries.
Α total of 14 Vice-Presidents are elected.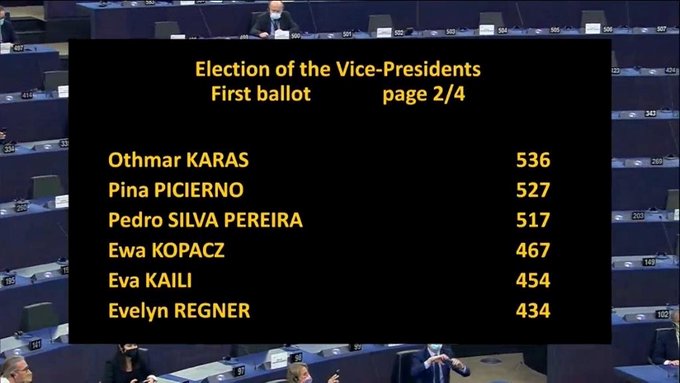 Previous the new President of he European Palriament was elected and this is Roberta Metsola conservative politician from Malta.
🆕Press release

Roberta Metsola elected new President of the European Parliament: https://t.co/BRP129YsU7 pic.twitter.com/nz0eGbM8DO

— EP PressService (@EuroParlPress) January 18, 2022