Greece's National Meteorological Service EMY issued a RED ALERT Thursday noon, warning of the high impact weather event called ELPIS – Hope (!?) – forecast to affect the country in two phases. The cold snap is forecast to cause significant temperature drop, snowfalls in eastern Greece and stormy winds.
The first cold wave is forecast to set in on Saturday, January 22, while the second that will be even stronger will affect the country from Monday to Wednesday, January 24-26, 2022.
According to EMY, the main features of the two successive bad weather systems are:
very low temperatures
heavy snowfalls even in the lowlands of the North and East Greece as well as in the Aegean islands
north winds of 8 to 9 Beaufort in the East
Some Greek meteorologist forecast that temperature may reach even -20 degrees Celsius in northern Greece, so ANT1 TV.
The following video by the meteo service of the National Observatory of Athens shows the movement of air masses for the next 5 days over Europe at an altitude of ~ 1500 meters above the earth's surface. The invasion of the cold starts to affect Greece from Friday afternoon, Jan 21, from the North, is expected to extend to the South by the end of Saturday, Jan 22, as a cold snap is forecast to have swept all over the country.
Video: Jan 20-24, 2022
EMY WARNING ANALYTICALLY
Low temperatures
From Saturday, Jan 22: temperature is expected to gradually drop throughout the country. It is pointed out that from Monday to Wednesday , Jan 24-26, temperatures will be very low and their maximum values ​​will not exceed 2 to 3 degrees Celsius.
At the same time, frost will be strong and especially in the central and northern country, while there will be total frost locally.
Snowfalls
Saturday, Jan 22: snowfalls will affect even lowland areas initially in Macedonia and Thrace and gradually also Thessaly, eastern Sterea and Evia. Towards evening snowfall will start throughout the Aegean Sea. It will be dense locally in central and northern Greece.
Sunday, Jan 23: weakening of the phenomena is expected on the mainland, while in Evia and throughout the Aegean Sea heavy snowfall will continue with intervals.
Monday, Jan 24: snowfall will intensify and will be locally dense initially in the central and northern Aegean, Evia,
eastern Thessaly and eastern Sterea, gradually also in eastern Peloponnese and throughout the southern Aegean and  Crete as well as the Dodecanese. Occasional snowfalls will occur in Macedonia and Thrace.
Tuesday, Jan 25: the phenomena will show a recession in the North of the country, but dense snowfalls will continue in other areas.
Stormy Winds
Monday and Tuesday, Jan 24-25,  gale-force winds blowing with intensity of 8-9 Beaufort in eastern Greece and
mainly in the Aegean region.
Weather Forecast – MAPS – indicative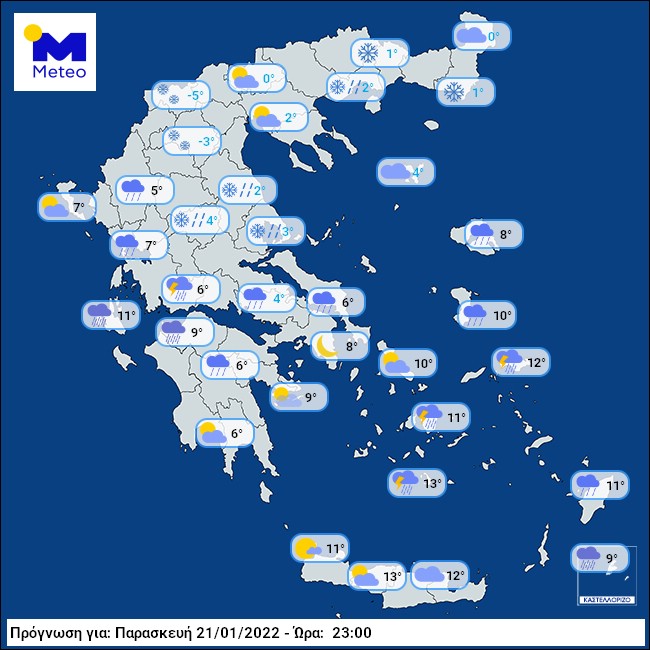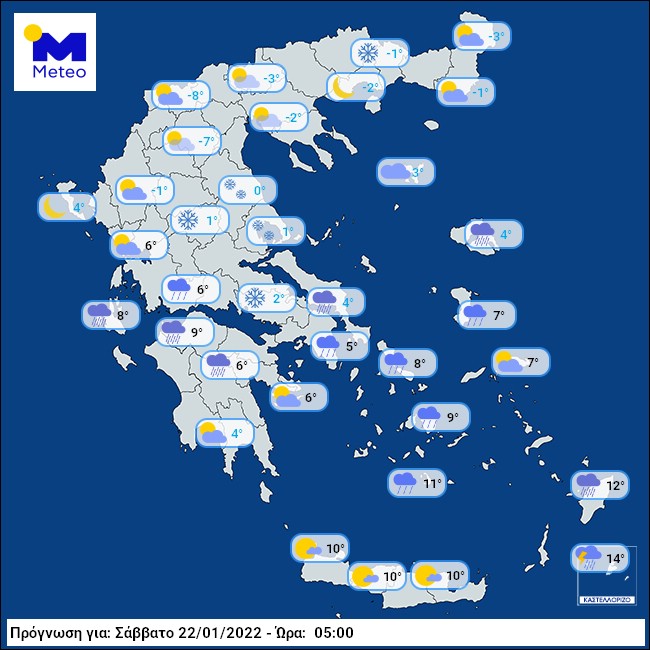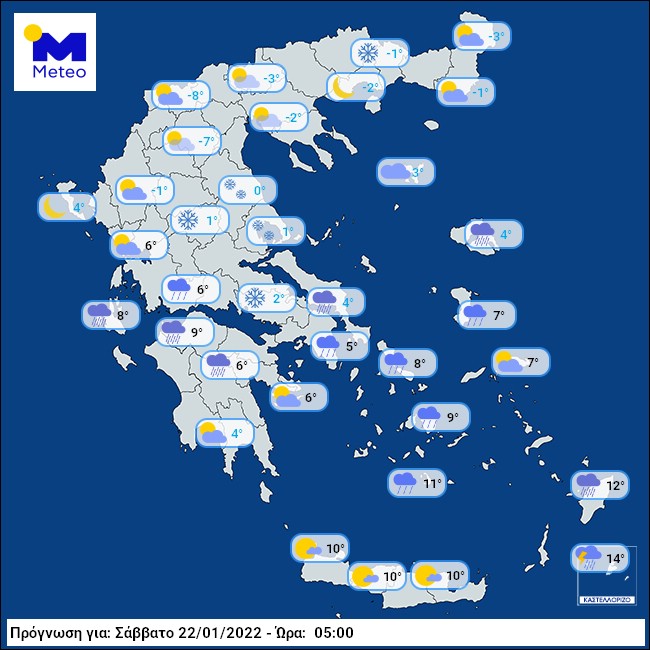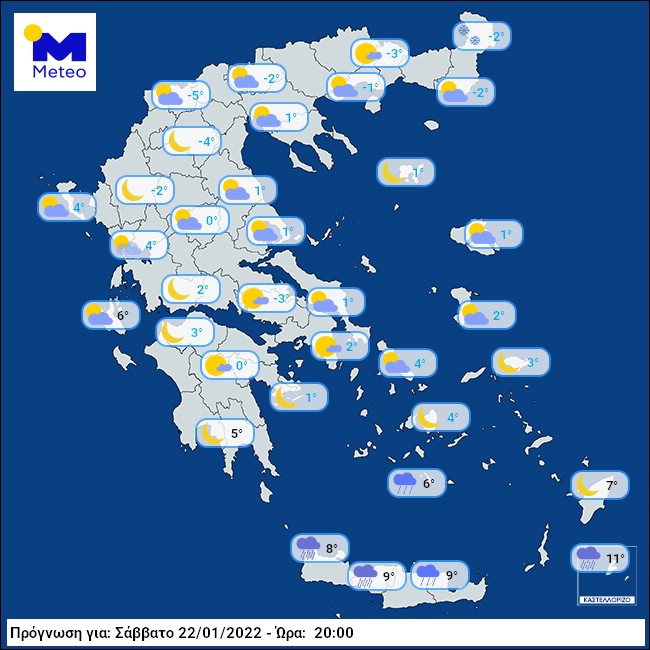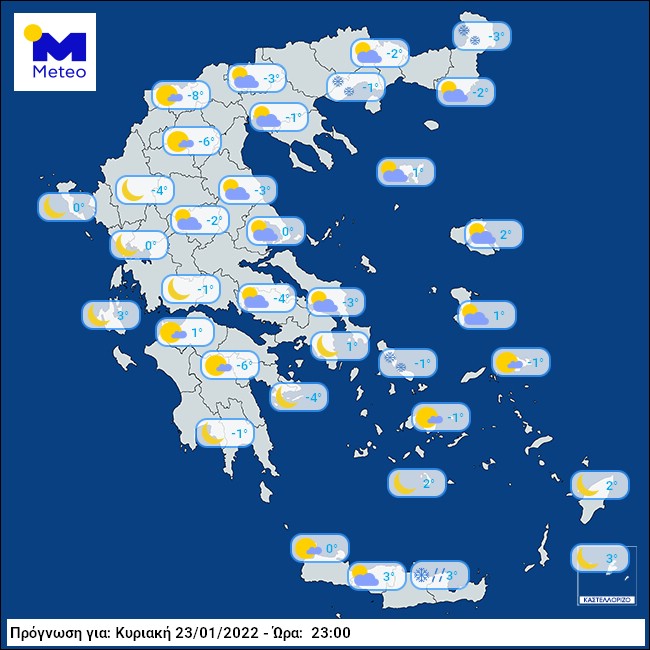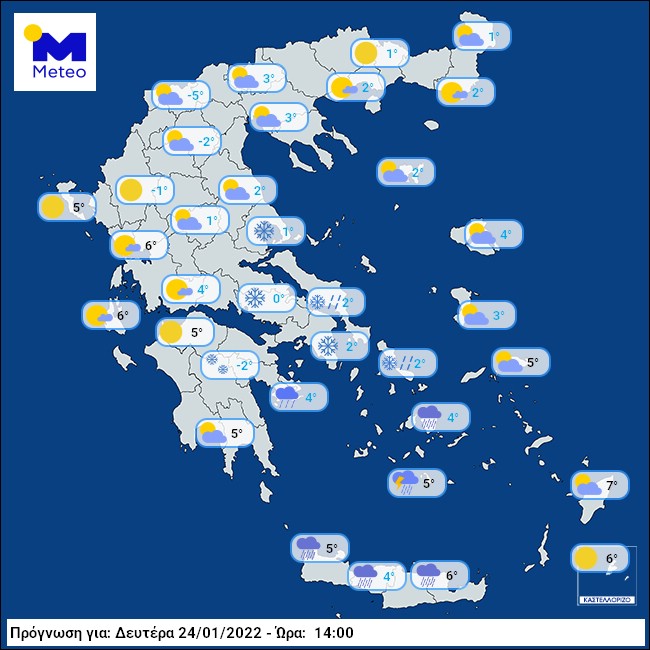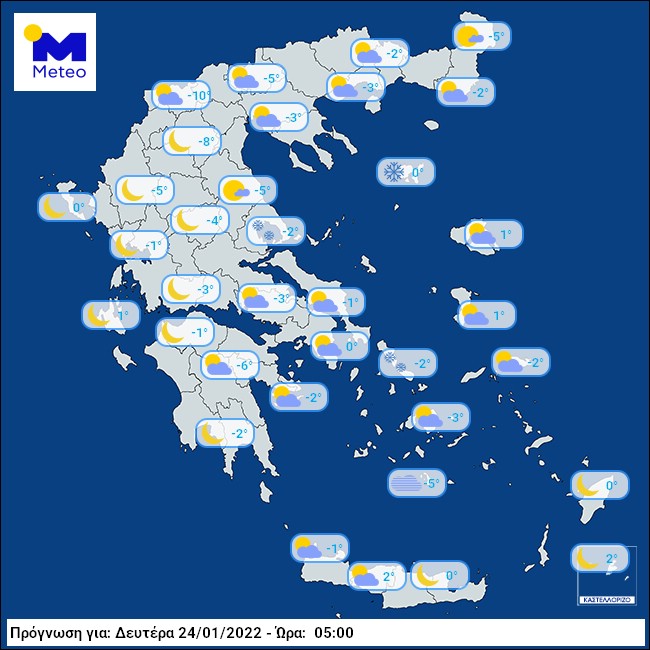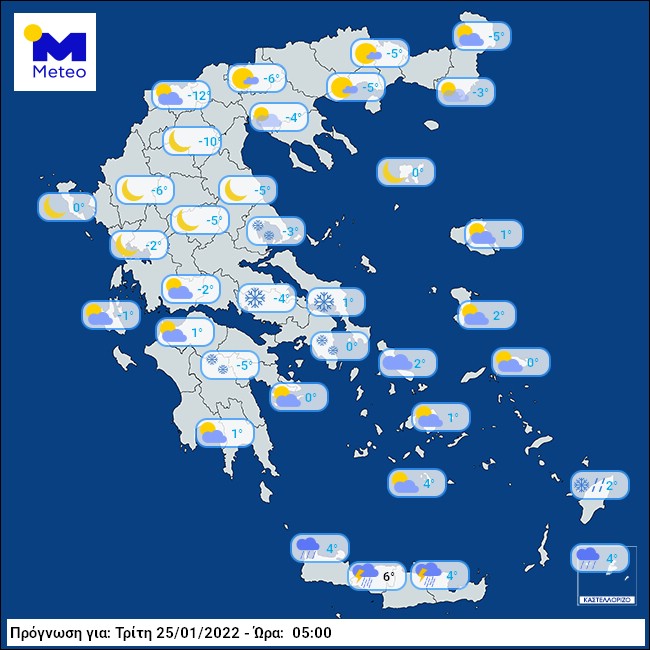 It is a Polar Jet Stream that will affect the country. More details here on KTG.