A video showing the suspects fleeing the scene where a 19-year-old man was stabbed and killed was made public by a news website in Thessaloniki, northern Greece, where the heinus murder took place in the early morning hours of Tuesday.
The video obtained by local news website thestival.gr and by newsit.gr shows the suspects stabbing the victim and then running to two cars waiting nearby.
On Wednesday, police arrested a 23-year-old man of Albanian origin, in connection with the incident. The man has reportedly confessed that he stabbed the 19-year-old victim who died on the spot due to excessive bleeding following at least one wound on the upper inner thigh.
Police came after the man following evaluation of CCTV footage in the area and identification of the cars owners. He was furthermore identified by one of the two victims who survived the attack on Tuesday..
The man is reportedly a member of the Palaion Patron Germanou Street PAOK fan club and has a history of violence-related offenses, including charges of assault with a bladed weapon in 2019 near the scene of the murder.
The stab weapon, reportedly a curved karambit knife, was recovered Tuesday close to the scene of the murder. It was seen by local residents, who alerted the police.
A police search in the fan club of PAOK found and seized several items including several switchblades, motorcycle helmets, lead pipes, wooden bats, flares, and an assortment of other tools.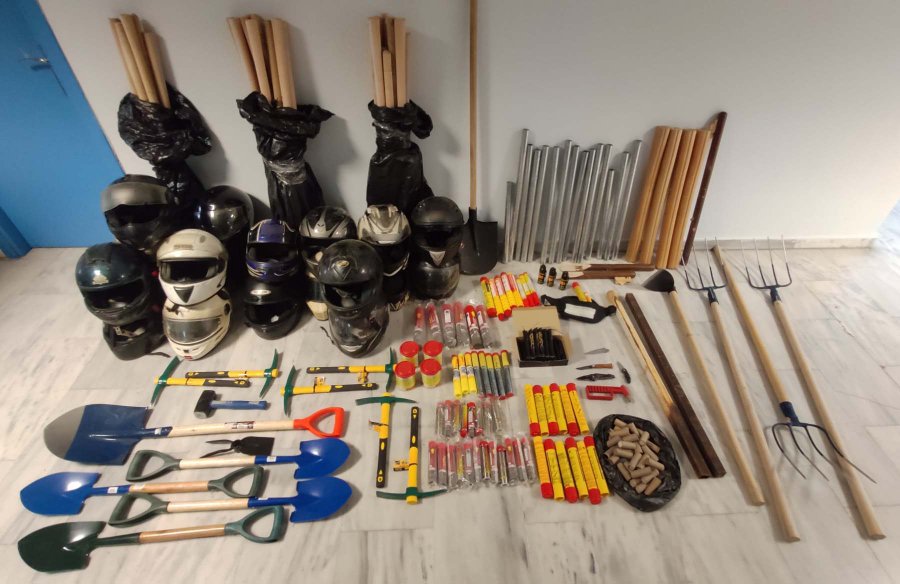 Police continues investigation as more than one person were involved in the attack that apparently had soccer club motives.
According to reports, the three friends were walking on a street in Harilaou district of Thessaloniki, when they were intercepted by two cars and were asked which football club they support.
They were not organized in a fan club but they said they supported Aris FC, the arch-rival of PAOK in the city in northern Greece.