An earthquake with magnitude measuring 3.9 on the Richter scale occurred in the north-east of Thebes at 8:32 Sunday evening. Although the tremor was moderate it was felt in many areas of Greek capital Athens, some 60 km away.
According to the automatic solution of the Greek Geodynamic Institute, the epicenter of the earthquake was located 14 km east-north-east of Thebes in the Prefecture of Viotia.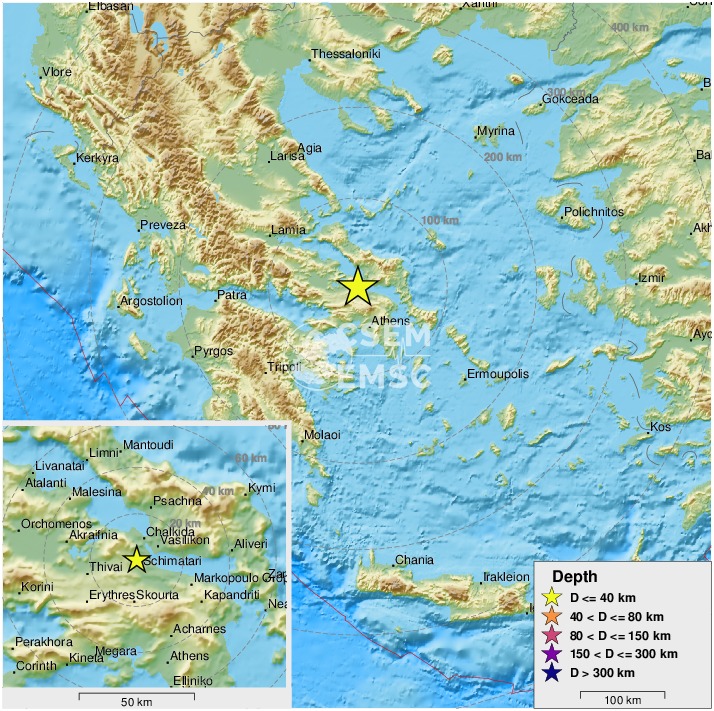 Its focal depth was 5 km.
Οn social media people spoke of a light shaking that lasted less than 5 seconds.
Four minutes later, another tremor with 2.7R occurred with its epicenter being 7 km east-north-east of Thebes.
Dozens of minor tremors have been reportedly registered in the area since Sunday morning.
Note that several seismologic institutes give magnitudes different to each other. Automatic solution is an automatic measurement without the intervention of a seismologist.