Greeks rushed to public power company on Easter Wednesday to arrange payment settlements for unpaid bills and avoid being completely cut off from the electricity supply, as providers keep issuing disconnections orders and push for their implementation.
With the wholesale price among the highest in Europe and a government that is reluctant to intervene, households and businesses are desperate as they can hardly afford to pay their bills that have skyrocketed by hundreds and thousands of euros due to the so-called "adjustment clause" unilaterally imposed by the power providers.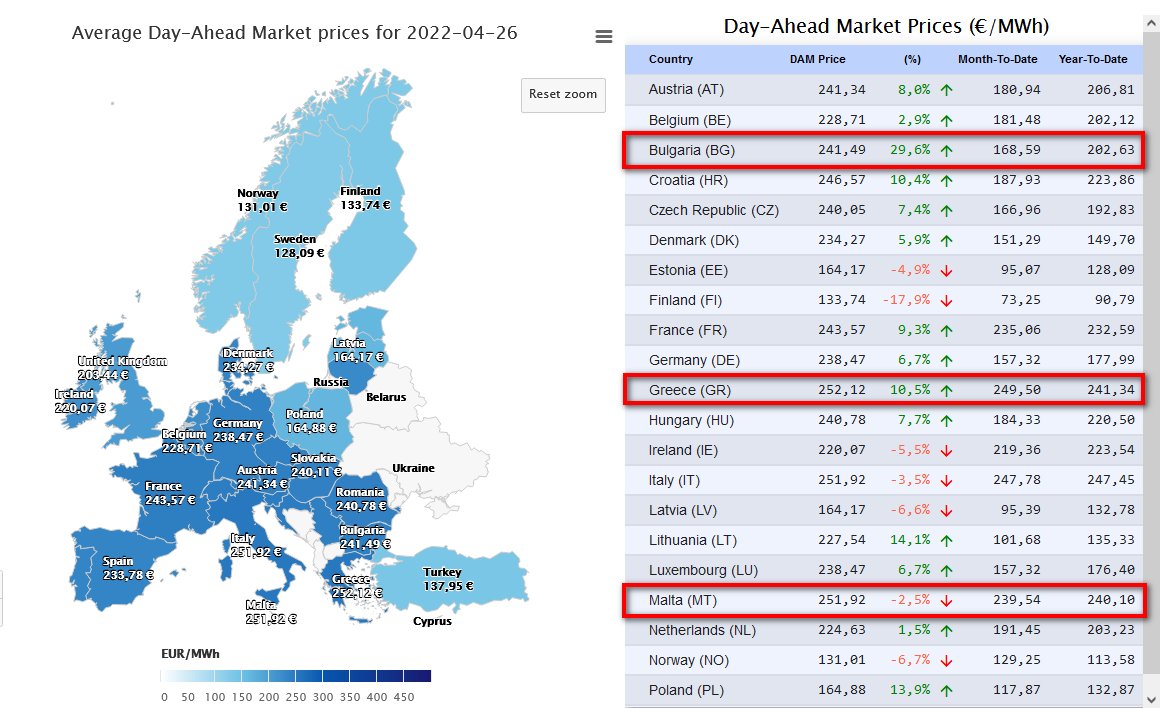 After the Easter holidays, voice against the adjustment clause are increasing, coordinated appeals to courts are being prepared and out-of-court protests are expected.
The Association of Restaurants and Cafe Owners in Patras is filing against the electricity bills that had already 30 members close down their source of income, their facilities, businessman Lampros Liolios told state broadcaster ERT on Wednesday morning.
"How can we pay bills amounting 10,000 euros, while the next bill will come next month?" Liolios asked and described the whole situation "a war zone."
He criticized the electricity subsidy by the state saying "Which subsidy? 60 euros per month? Who is cheating whom?"
Also lawyers are mobilizing and have decided to intervene legally.
The president of the Plenary Session of the presidents of the Greek Bar Associations, Dimitris Vervesos, characterized the "adjustment clause" as contrary to the general terms of transactions in various categories of electricity supply contracts.
Speaking to Open TV, Vervesos pointed out that the introduction of the clause was done unilaterally without prior notice to consumers. He made special reference to the fact that the clause was based on its imposition in a ministerial decision of 2013, while in 2019 an EU Directive was issued and that the directive has not been incorporated into Greek law for three years.
He even stressed that the EU Directive completely differentiates how power companies should behave in relation to what is provided in the 2013 ministerial decision.
The lawyer of the Consumer Institute (INKA), Alexis Alexopoulos, spoke of a "robbery clause", announcing that so far more than 1,000 citizens have declared their participation in the mass lawsuit.
He said that in addition to the abolition of the clause, the refund of the amounts given by the consumers as unduly paid is requested.
The president of technicians at Public Power Company (DEH), Costas Maniatis, revealed that in Attica alone, more than 500 orders are given daily for power outages due to unpaid bills, while the daily order across Greece amount 1,000.
"There are some 1,200 disconnection orders per week in Thessaloniki, Macedonia and Thrace, some 1,600 in Peloponnese, Epirus and Ionian islands, around 1,000 in Crete. We exceed 1,000 orders per day, we are now at 1,100 daily," Maniatis stressed.
He said that providers are pushing for the orders immediate execution, stressing that due to personnel shortages this cannot be done as quick as providers want.
He added that vulnerable households remain protected, but the spike in electricity prices has brought unprecedented difficulties to a huge number of households.
The conservative government and the Prime Minister have said several times that they have a Plan B to impose a cap on the electricity wholesale price. However, this Plan B will be implemented if the EU fails to agree on a joint policy at the leaders summit on May 30-31.
Now Greeks wonder why the government did not ask for a price cap permission now, as  Spain and Portugal did with a wholesale cap on gas.