A bad weather front sweeping across Greece with heavy rainfalls and thunderstorms and powerful winds since Wednesday evening has led to the injuries of three adults and one child as well as to material damages.
A 7-year-old boy was injured when the iron garden door in relatives house collapsed in the village of Skydra, in Pella. The boywas transferred to a hospital in Thessaloniki where he remains intubated in the Intensive Care Unit. The accident took place early Wednesday evening when were powerful winds were sweeping through western Macedonia, the victim's grandfather told media.
On the island of Kefalonia in the Ionian Sea, three municipality workers were injured on the island of Kefalonia on Thursday morning, when the canopy of a port collapsed over them. The workers were taken to the hospital of Argostoli; two of them were slightly injured, one more seriously, reports local media inkefalonia.
Ferry boat "Nisos Samos" was stuck and almost crushed at the port of the island of Chios due to the strong winds, local media astraparis reported. The ferry needed several maneuvers with the aid of two tug boats and some four hours until it managed to dock in the north side of the port.
The island of Evia was hit by the natural disaster for one more time and homes and businesses were flooded, as evima.gr reports.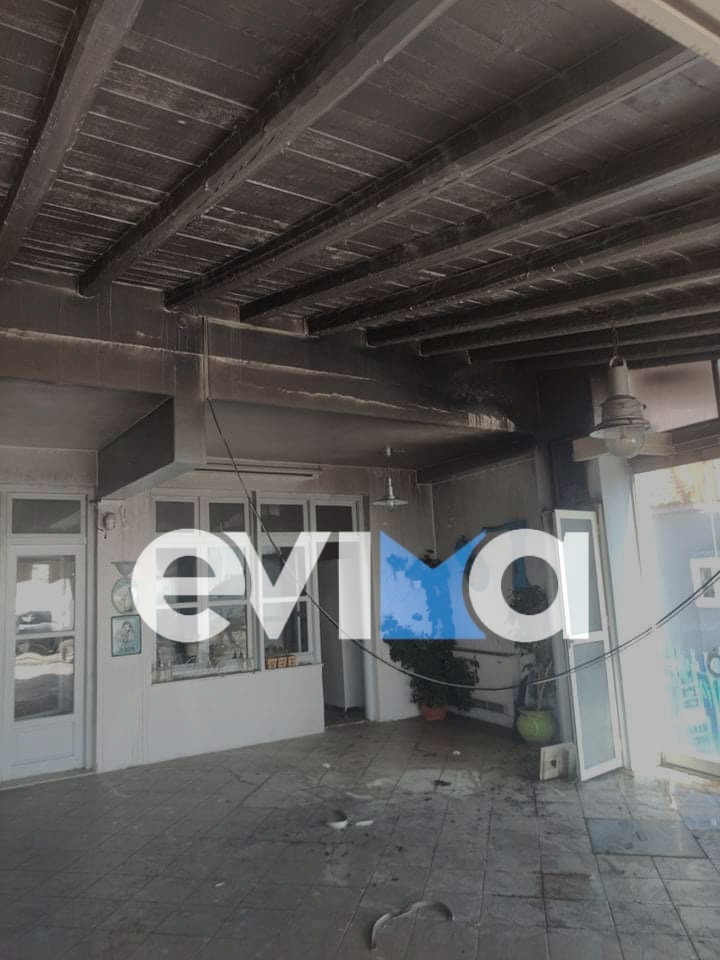 A hiker who went missing on Mount Dirfi on Wednesday night was found alive and healthy on Thursday morning.
Near Volos – via @panagrod
The Operations Center of the Fire Brigades has received a total of 157 calls for assistance in Attica, in Central Macedonia and in Thessaly between Wednesday at 22:00 and Thursday at 7:00 due to the temporary deterioration of the weather.
The majority of the phone calls was for the removal of fallen trees and objects swept away from the winds, pump water from flooded homes and businesses as well as the release of motorists and co-passengers from vehicles trapped in the waters.
In Athens fallen trees and branches caused delays on the ISAP urban train on Thursday morning. Traffic was resumed after the section between the stations Moschato and Kallithea were cleared.
The Fire Service also said that it had to help five motorists on Stamata Avenue in northern Athens who became trapped when roads flooded
Most affected were suburbs in the northern and western Athens., as well as receiving dozens of calls from different parts of the capital to pump water out of flooded basements and rem
The National Meteorological Service EMY had issued a weather warning, forecasting weakening of the phenomena as of Thursday evening. while the rainy and stormy weather would move more to the south. More forecast details in English here.