Coronavirus cases in Greece rose to 11,972 in the last 24 hours, health authorities announced on Friday. If one adds also the 2,000 reinfections that total number of confirmed infections is 13,972.
Covid-related deaths in the same period is 13, while the number of intubated Covid-patients in hospitals ICUs had decreased further to 88.
Meanwhile, health authorities remain bemused on Friday, a day after the National Vaccination Committee proposed the 4th dose of vaccine against Covid-19 for those aged 30-59.  Several Greek doctors and scientists mostly working abroad openly expressed their disagreement saying it only makes senses if it works also against Omicron 5.
The public stuns and is highly confused not knowing what to do.
EODY bulletin June 24
National Health Care Organization (EODY) said on Friday that all confirmed infections since the pandemic began stand at 3,595.498 (daily change: +0.3%).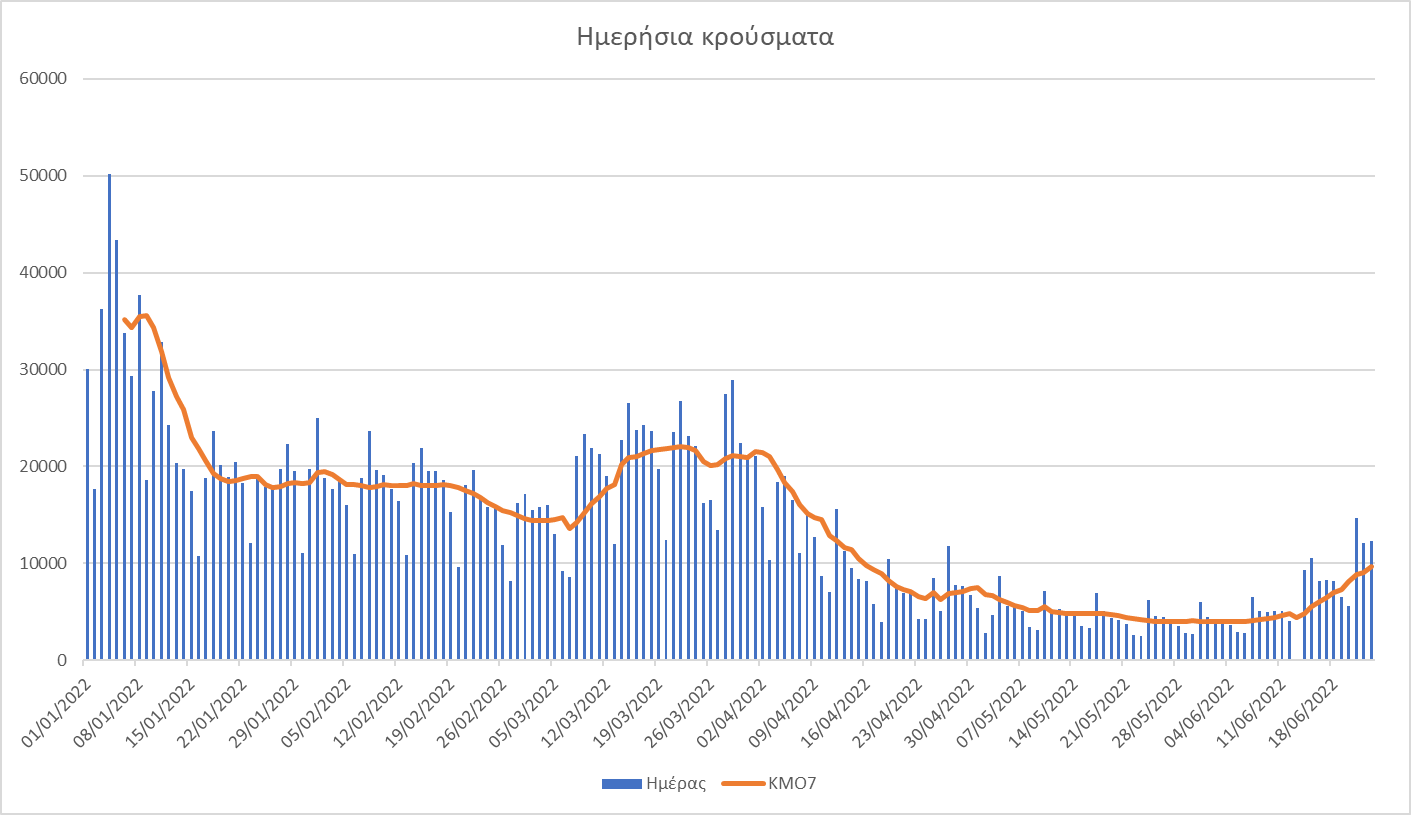 Of the daily total, reinfections are estimated at 2,000 in the last 24 hours, while their total since the pandemic began is estimated at 156,546 (4.2% of the total positive results).
Rt: 1.32 (from 0.96 last week)

13 deaths recorded in the last 24 hours brought the total of pandemic victims to 30,154. Of these, 95.7% had an underlying condition and/or were aged 70 or over.
86 Covid-patients are on ventilators in hospitals. Their median age is 69 years and 93.0% have an underlying condition and/or are aged 70 or over.
Of the total in intubation, 42 (48.84%) are unvaccinated or partly vaccinated and 44 (51.16%) are fully vaccinated.
4,720 patients have been discharged from ICUs since the pandemic began.
219 Covid-patients were admitted to hospital in the last 24 hours (daily change: +14.06%_. The average admission of patients with Covid-19 to hospitals over the last 7 days was 165.
The median age of new infections is 37 years (range: 0.2 to 112 years), while the median age of the deceased is 80 (range: 0.2 to 106 years).
Geographic distribution June 24

According to EODY bulletin of the 13,972 new coronavirus infections, 4 were imported.
The remaining cases are:
7,344 Athens
874 Thessaloniki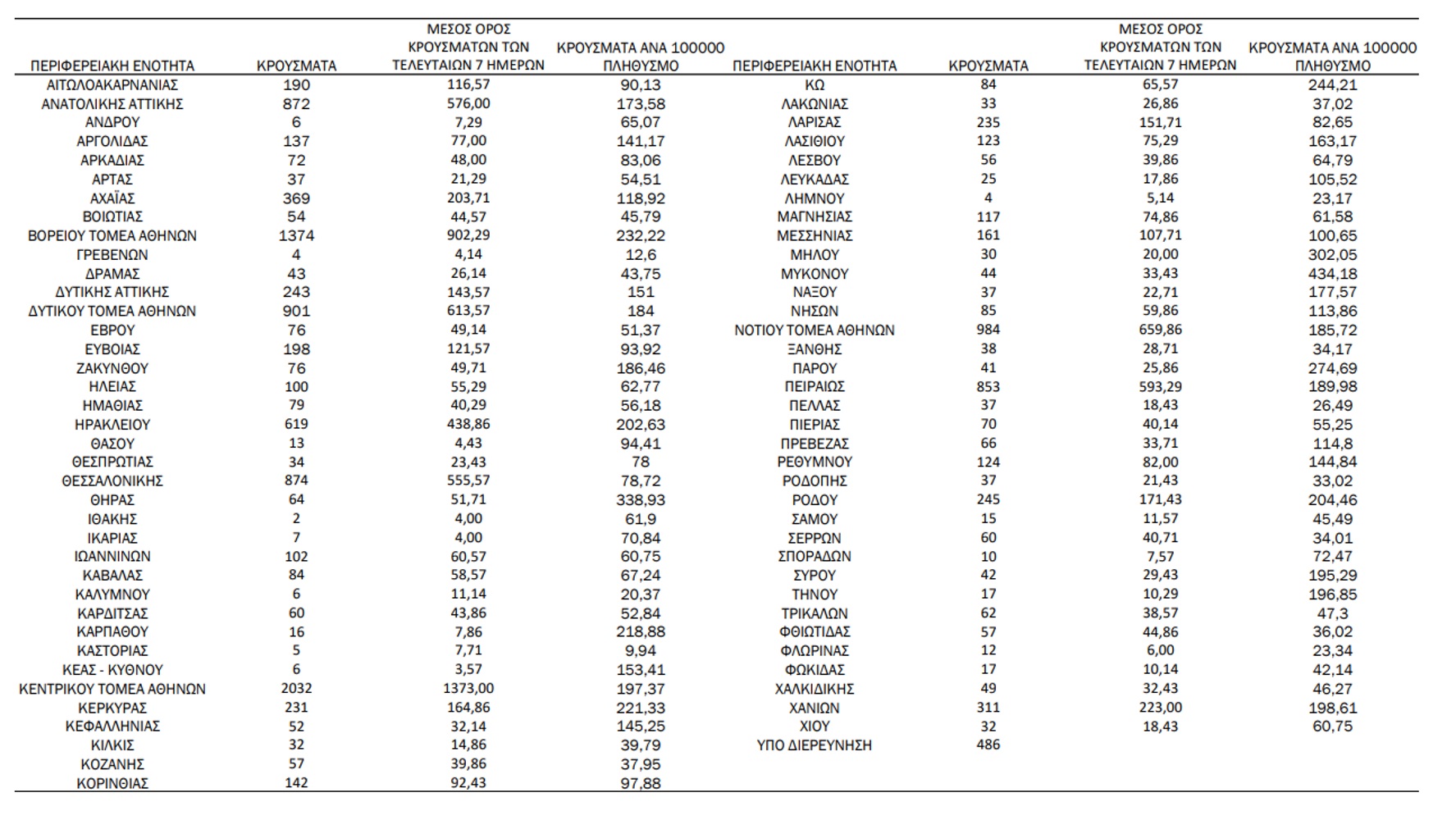 MAP to compare: coronavirus infections per 100,000 population in last 14 days
June 24
June 21
June 11
EODY daily bulletin in Greek here.
More on coronavirus in Greece here.