With six months delay and only after the news that the European Union approved Turkey's tourism trademark "TurkAegean" flooded media and websites over the weekend, Greece said it will challenge the European decision. Several government officials said on Tuesday that the decision will be challenged, however, without elaborating.
Tourism Minister Vassilis Kikilias told state broadcaster ERT that "Greece will take legal action and will challenge this process."
He said that Greece, through the Ministry of Foreign Affairs, will move legally in the European fora, except for the United States, which rejected a relevant Turkish request for the registration of the term as a trademark.
Note that the USA Patent Office rejected the "TurkAegean" application for pure technical reasons and not political ones and it has given Turkey six months to submit its application again.
Sea also for background & reactions: EU registers "Turkaegean" trademark, while Greece gently weeps
Oikonomou even downgraded the issue, saying that "this was not a recognition by the European Union, but a decision of a private office in Madrid that deals with trademarks."
"We will take steps and challenge this decision," Oikonomou said, noting that "order would be restored, as was the case with the US decision not to acknowledge the term or its use."
He added, however, that the procedure prevented Greece from opposing the application, which was approved in December and has effect until July 2031.
The issue will be investigated further, Oikonomou added.
PS Meanwhile, Turkey keeps on promoting its beauties with the Turkaegean trademark and even sponsored content on international media like the Financial Times with the title: "Coasting along in style: the lure of the TurkAegean."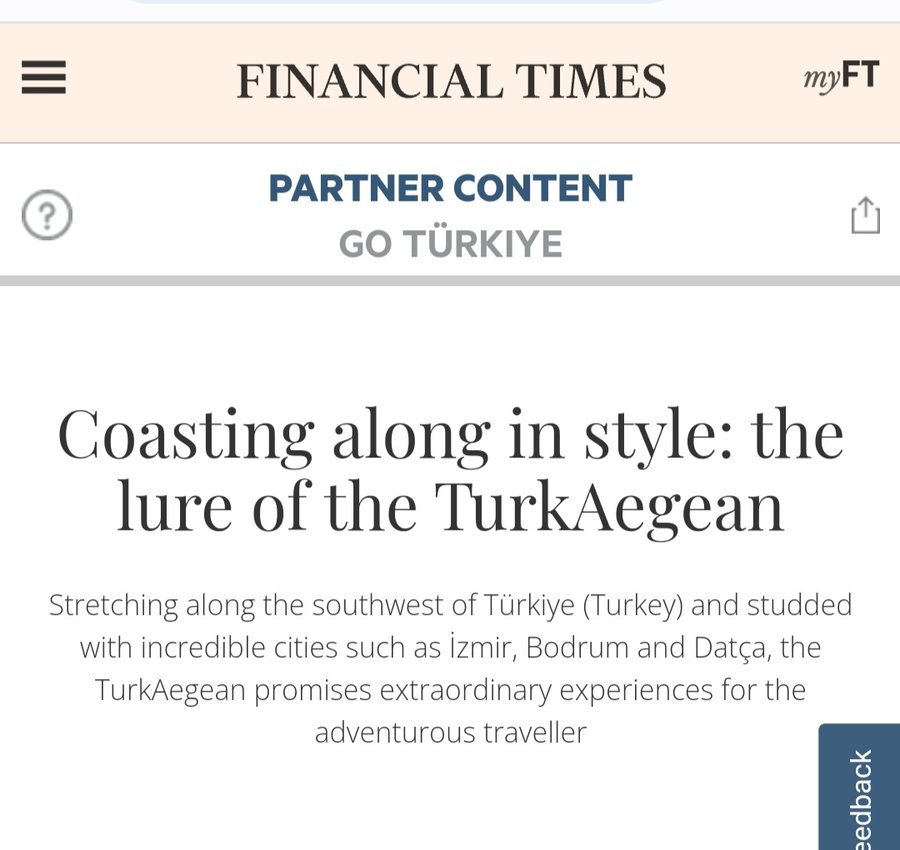 via @vanessahlarson.