How much does it cost to produce ice cubes in times of high energy cost? Apparently much more than before the energy crisis. So now some businessmen charge extra even the ice cubes in the drink…
Customers of a bar-restaurant in Thessaloniki, northern Greece, were surprised to see that they had to pay an extra euro for the ice cubes in their drinks. They posted their receipts on social media.
Local media GRTimes.gr notes: it seems that inflation and high prices have reached the top in restaurants in Thessaloniki, with the result that one of them charging the ice cubes as well.
One euro for the ice in the drinks.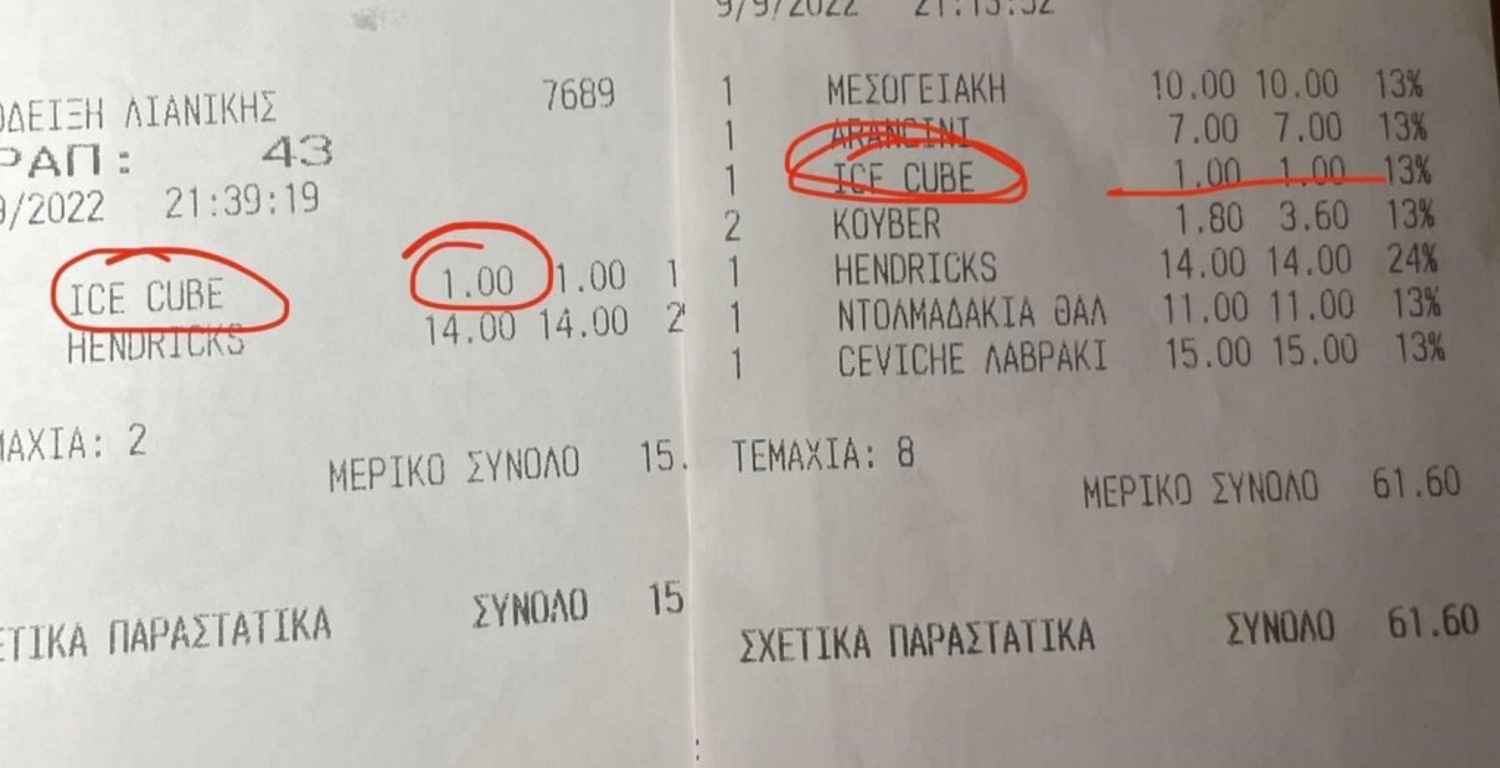 The receipts from the bar-restaurant have been posted on social media and have gone viral.
PS next the extra charge for the happily swimming ice pieces in a drink, we also learn that locals' current favorite is gin on the rocks.