An earthquake hit with magnitude of 4.1 on the Richter scale the Sporades islands a few minutes before 6′ clock late Thursday afternoon.
According to Geodynamic Institute of the National Observatory of Athens, the epicenter of the earthquake was in the sea area 39 km North of the island of Skiathos.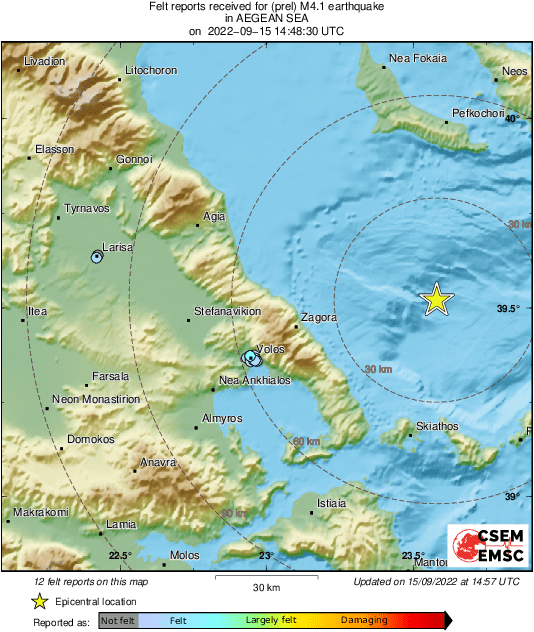 Its focal depth was 15 km.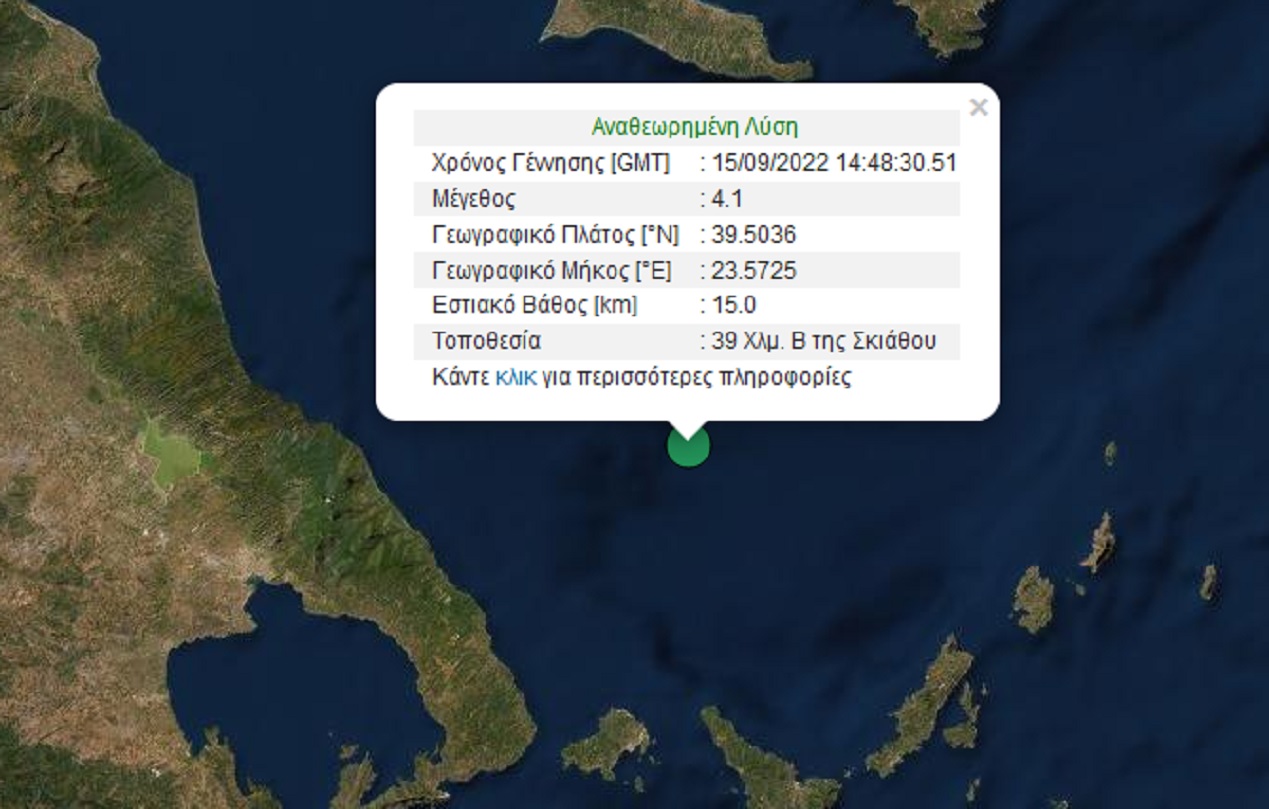 The tremor was felt on Skiathos and the broader area of Magnisia on the mainland.
No injuries or material damages have been reported.
So other seismological institutes gave the magnitude as 4.7R.
🔔#Earthquake (#σεισμός) M4.7 occurred 61 km E of #Vólos (#Greece) 3 min ago (local time 17:48:31). More info at:
📱https://t.co/LBaVNedgF9
🌐https://t.co/FpuOifQhcb
🖥https://t.co/ltGOfenoIC pic.twitter.com/wXScMkwaiK

— EMSC (@LastQuake) September 15, 2022