The heart of the 39th Athens Marathon the Authentic beat on Sunday, November 13, 2022. From the Tomb of Marathon to Panathinaiko Stadium in downtown Athens.
Some 16,000 runners out of 45,000 in total, were registered to cover the most demanding route in the world, full 42 kilometers and 195 meters.
Winner is Charalambos Pitsolis with 2:23:44.
First in the women's category is Vasiliki Konstantinopoulou with 2:46:01.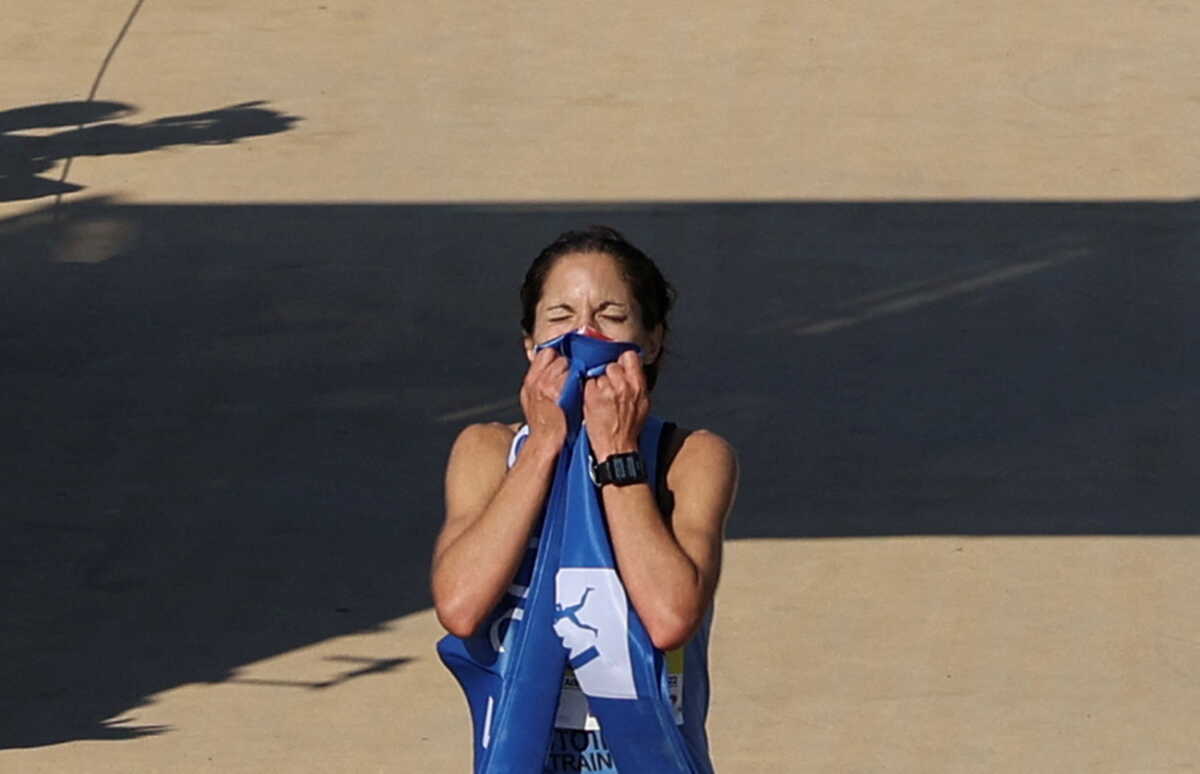 The 26-year athlete was diagnosed with cancer of the thyroid two years ago, right after the birth of her child.
Pitsolis was third last year.
Almost two minutes behind Pitsolis finished the winner of 2021 Konstantinos Gelauzos (PAO) who held the lead for many kilometers
Video: Start & Finish
Some 45,000 athletes and running enthusiasts participated in the 39th Athens Marathon with the majority of them to have run for shorter distances.
Crowds of people were standing along the race route to empower the athletes.
At the finish Line, runners were cheered by a huge crowd.
Best place on earth right now#AthensMarathon #IAMAuthentic pic.twitter.com/n1lg088UX6

— George Tziralis (@gtzi) November 13, 2022
Among the runners was also 91-year-old Stelios Prassas, the oldest runners, who does not miss a Marathon race in the last couple of years, despite his age.
All results at the athensauthenticmarathon.gr/english
Traffic restrictions across the city began on Saturday, when the Marathon Flame was lit at the Marathon Tomb.
Restrictions continued also on Sunday and roads in downtown Athens are expected to be given free again around 9 p.m.