"Greece unequivocally condemns terrorism and we extend our heartfelt condolences to the Turkish government and the Turkish people," the Foreign Ministry in Athens said in a statement on Sunday afternoon, after a bomb exploded in Istanbul 's famous Istiklal Street killing at least 6 people and wounding over 80.
The statement added that the Greek Consulate General in Istanbul is in constant contact with local authorities.
"According to the information available, there are no Greeks among the victims," the statement stressed.
Blast amid thousands of people
⚠️🇹🇷💥Explosion in pedestrian tourist street in #Istanbul. Casualties still unknown. pic.twitter.com/dq3YeT6tUQ

— Terror Alarm (@Terror_Alarm) November 13, 2022
The blast took place at 4:13 p.m. local time on the popular shopping street close to Taksim square, a street that is visited by one million people daily in average, locals and tourists, young and old.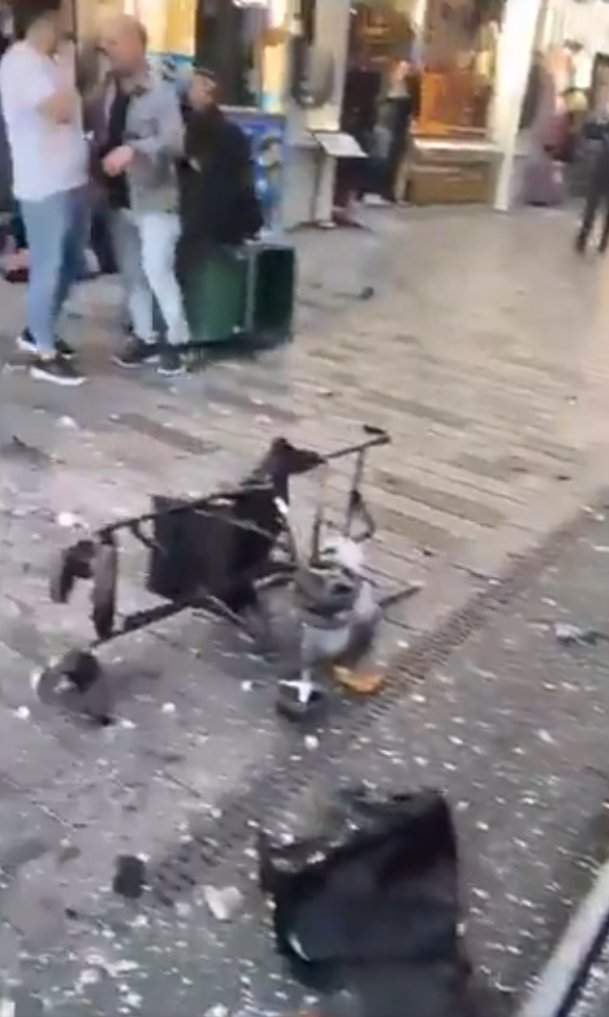 It is unclear what caused the explosion, which appears to have been captured on social media videos. In some videos posted on Twitter, a woman appeared to have placed a bag in a small flower bed, short before the explosion.
picture from CCTV posted by Turkish media
This seems to denies initial information that it was a suicide bomber.
Taksim'de bir dükkana ait kamera kaydı. Tarih bugün; pic.twitter.com/iYN1c368BW

— Solcu Gazete (@solcugazete) November 13, 2022
Heavy police presence is around Istiklal Street, which had been cordoned off and no journalists are allowed to approach. Ambulances have been coming and going, helicopters have been motoring the blast scene from the air.
WARNING: GRAPHIC CONTENT – At least six people were killed and 53 others wounded when an explosion rocked a busy pedestrian street in central Istanbul pic.twitter.com/WamF8xNzj8

— Reuters (@Reuters) November 13, 2022
Four of the victims died on the spot, another two at the hospital.
Terrorism attack
"Efforts to defeat Turkey and the Turkish people through terrorism will fail today just as they did yesterday and as they will again tomorrow," President Recep Tayyip Erdogan told an emergency press conference in Istanbul.
"Our people can rest assured that the culprits behind the attack will be punished as they deserve," he said, reportedly adding that initial information suggested "a woman played a part" in it.
"It would be wrong to say this is undoubtedly a terrorist attack but the initial developments and initial intelligence from my governor is that it smells like terrorism," he added.
The Radio and Television Council has forbidden the uploading of videos as well as pictures and details about the explosion "with the aim of prohibiting the spread of fake news."
Istanbul and other Turkish cities have been targeted in the past by Kurdish separatists, Islamist militants and other groups.