Greece's National Meteorological Service issued an emergency bulletin on Monday warning of a weather deterioration with heavy rainfalls and storms as well as gale-force winds.
Coming from the West, the bad weather front is forecast to strike Greece as of Tuesday afternoon, November 22, 2022 and gradually move to the East and the South of the country, including the islands.
The barometric low brings heavy rainfalls and storms as well as hailstorms and gale-force winds up to 8 Beaufort.
The new weather deterioration comes after bad weather front "Fobos" (Fear!) hit with short but powerful rainstorms and strong winds mostly the West of Greece on Sunday, causing damages in Mesollog and the fishing boats port, among other areas.
On Monday, November 21, temperature remains above the seasonal levels, but a slight drop will by caused by the barometric low as of Tuesday.
Forecast Nov 21: rain and storms mainly in north-west and eastern Aegean Sea.
EMY Warning analytically Nov 22-23
From Tuesday afternoon (Nov 22) until morning hours of Wednesday (Nov 23) heavy rainfalls and storms are forecast for: Ionian Islands, Epirus, western Sterea (incl Attica), western and southern Peloponnese.
The phenomena will gradually weaken.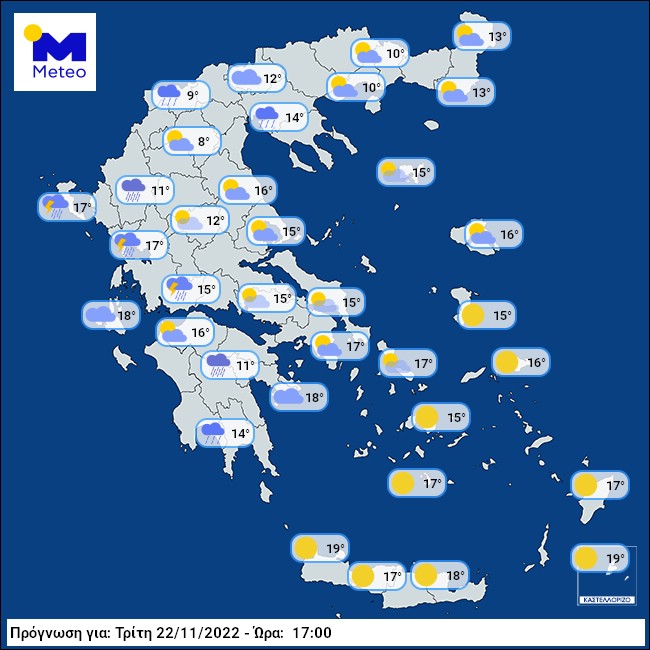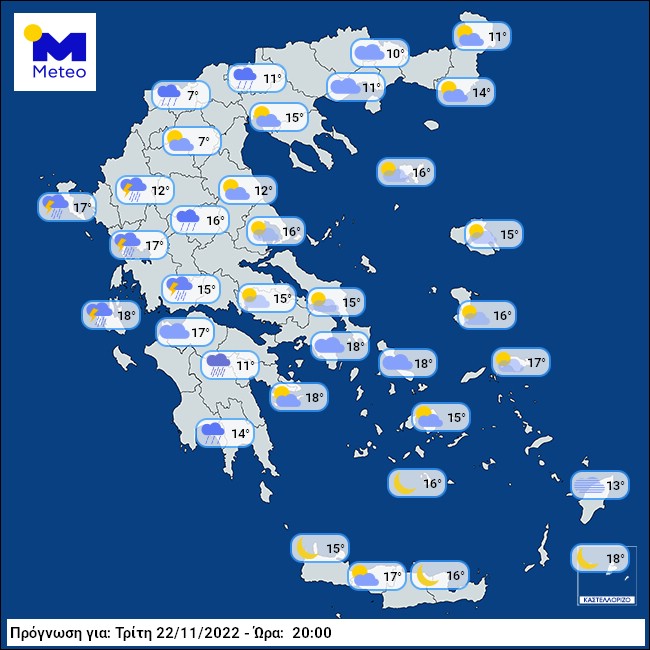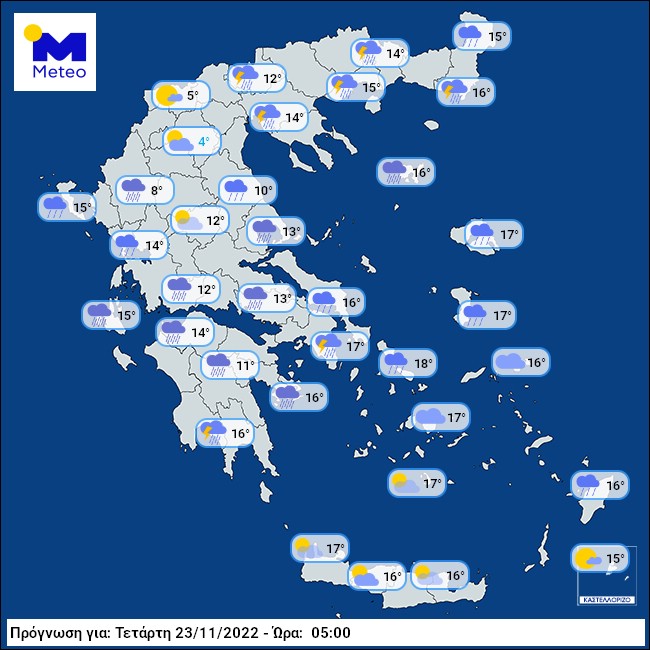 On Wednesday (Nov 23) the barometric low will move further East and will also affect the rest of the country.
The strong weather phenomena are forecast mainly in the east Aegean, the Cyclades, western and southern Crete and from noon on also the Dodecanese.
Late at night and during the night the intense phenomena will be limited to the Dodecanese and will weaken gradually.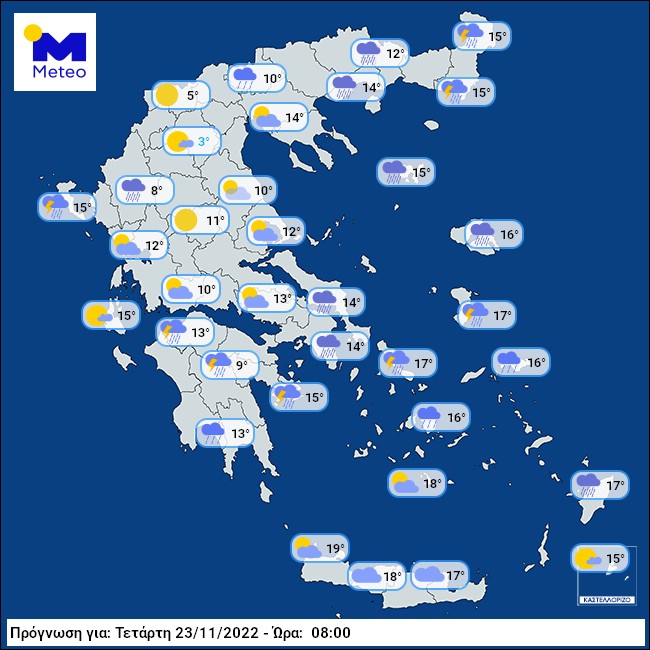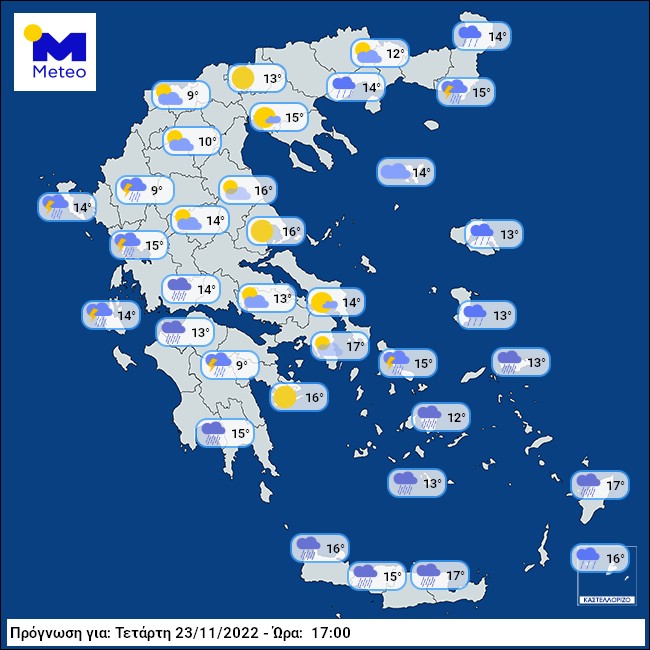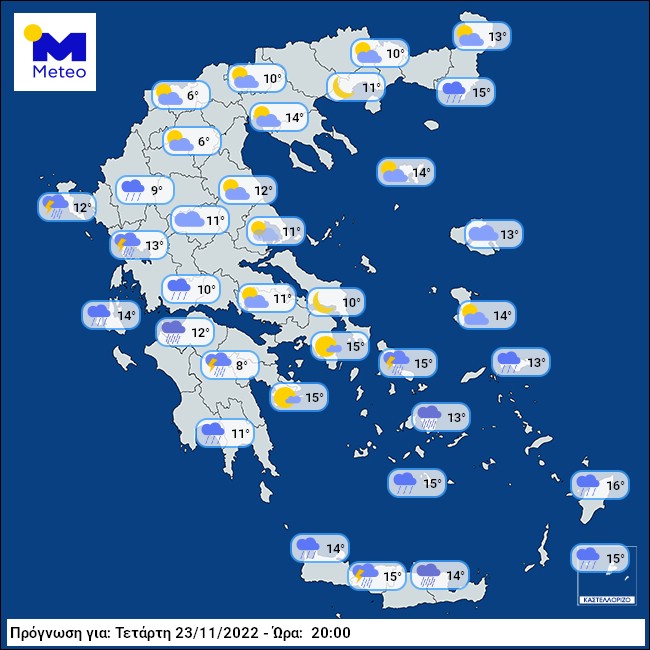 Note that powerful winds may disrupt sea traffic in the Aegean Sea.